When you use GReminders automated scheduling to book appointments with prospective clients, you may wish to ask questions to better understand their situation, how they heard about you, or even find out what beverages they like so you can be sure to have it on hand for their appointment.
GReminders allows you to map answers that your clients submit during scheduling to User Defined Fields (UDF) in Redtail.  Here's how you set it all up:
Create Your Custom Questions
Navigate to Custom Questions on the main menu and select "New Custom Question".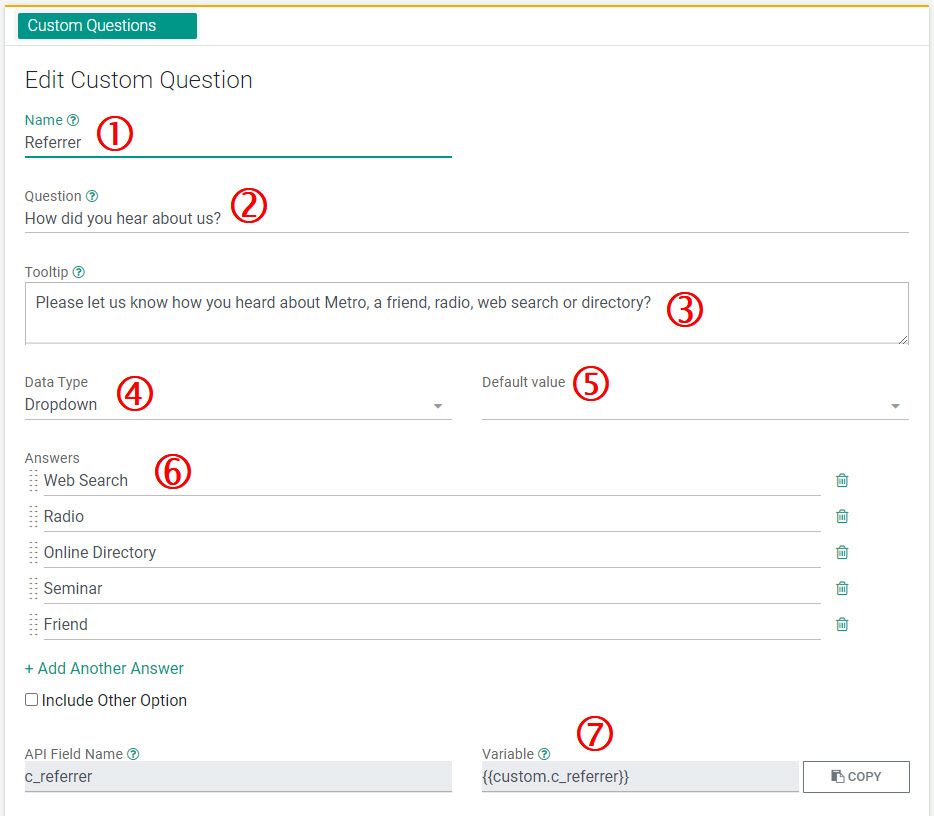 Follow these steps to create a custom question that can be used in your online booking calendar:
1. Create a unique name for the question.
2. Include the question your clients will see.
3. Include a mouse over tool tip your clients can refer to if they need help.
4. Choose a Data Type that will match the data type in Redtail's UDF section.
5. Include a default value if you like.
6. In a Dropdown list data type, you can add as many answers as you like for your client to choose from.
7. A unique custom variable will be created. This variable will be available to use in your Client Reminder Templates.
Create Your UDF in Redtail
You'll need to create UDFs in Redtail to map the answers to the questions you'll ask your clients.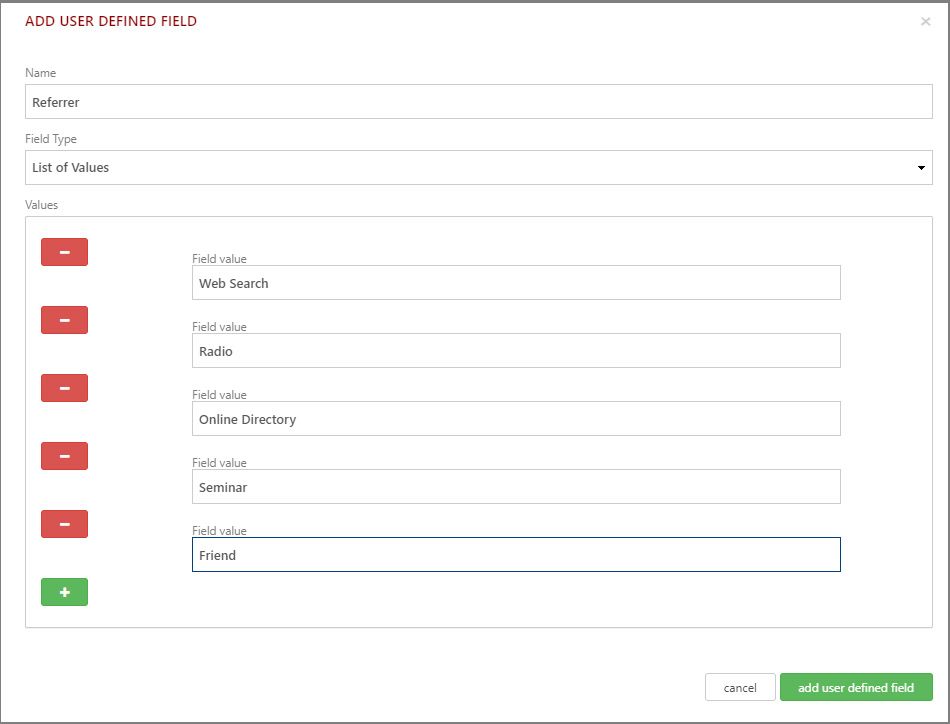 The UDF above will be used with the Custom Question we just created. To learn more about setting up UDFs in Redtail, click here.
Map Your Custom Questions to UDFs in Redtail
Next, under Integrations, click on "Connected" under Redtail CRM.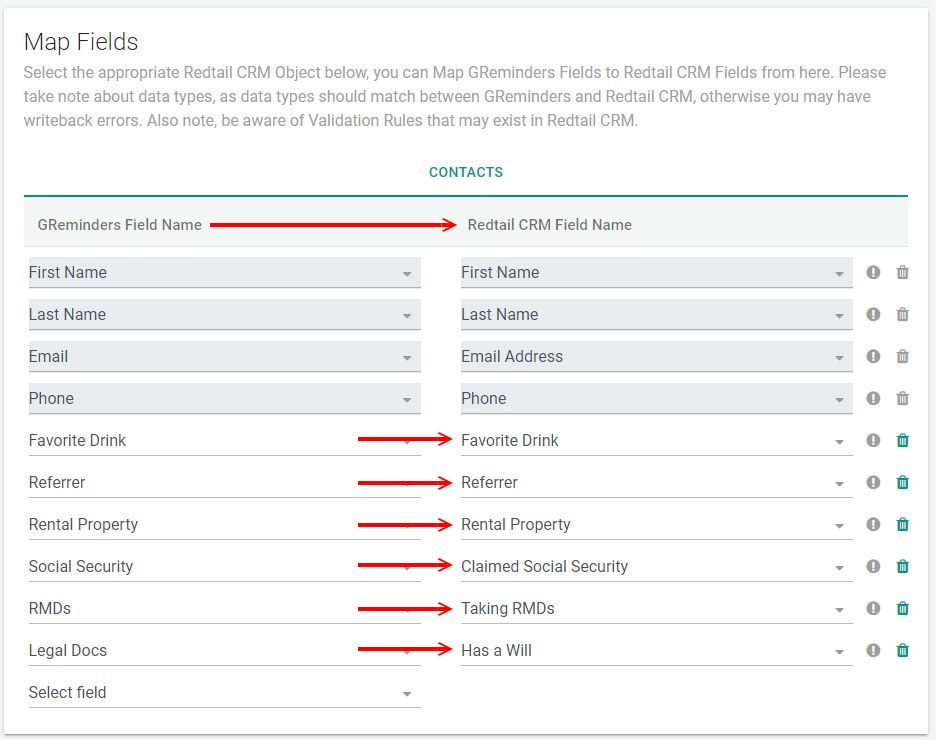 Select the custom question you created in GReminders on the left and match to the Redtail UDF field name on the right. If it says "Unmappable" your types may not match (i.e., you are trying to match a One Line type in GReminders to a List of Values type in Redtail).
Add Custom Question to Your Event Type
In your Event Type template, scroll down to the questions section. Click on "Add a Question" and select the custom question(s) you created to add them to the online booking form.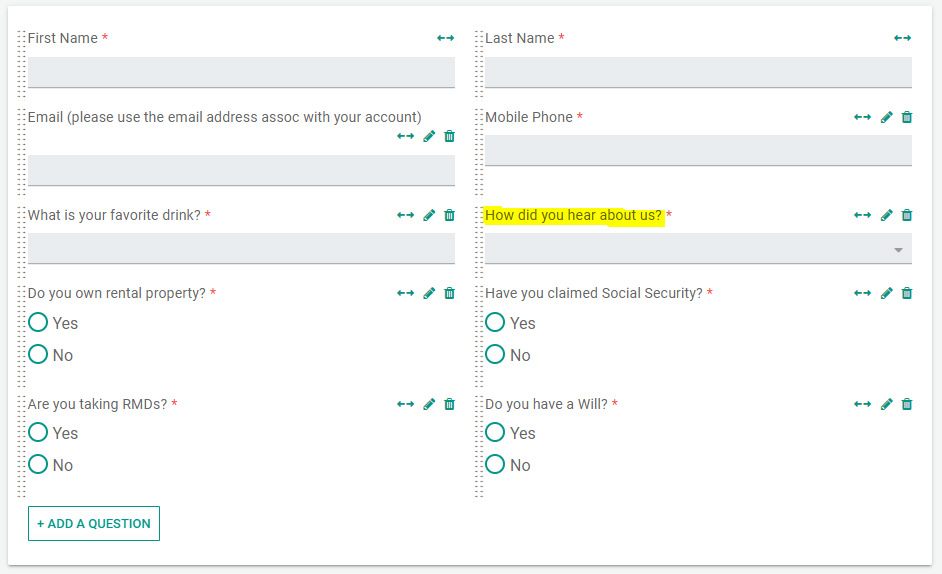 In the example above, the "Referrer" question is highlighted along with several other questions that we'll map to other UDFs in Redtail.
Your Online Booking Registration Form
After your clients choose a date and time to meet, they will be presented with the registration form complete with the questions you have included.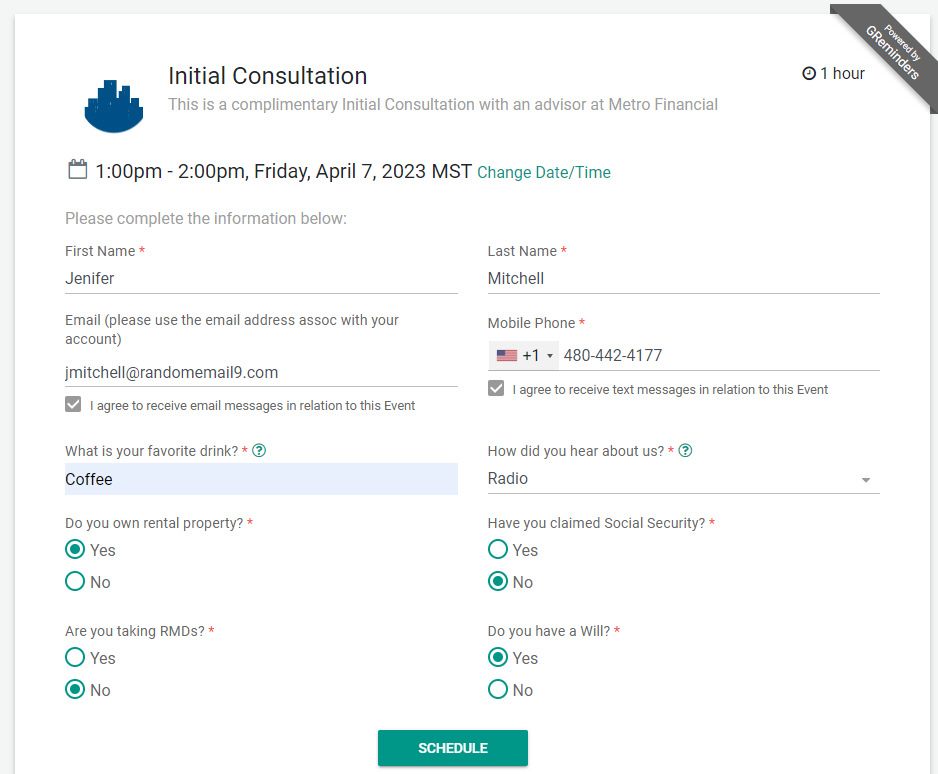 Once they complete and submit the form…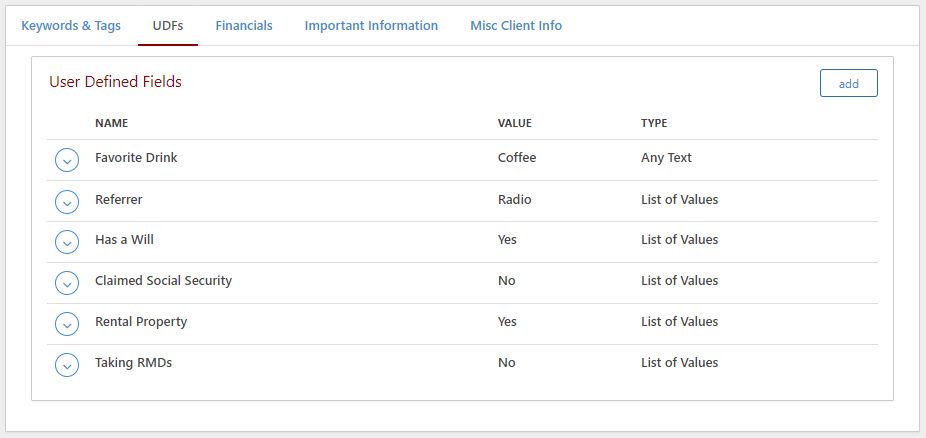 You'll see the answers imported into Redtail under UDFs.
Conclusion
Now you can ask questions prior to scheduling and map the answers to User Defined Fields in Redtail. You can use the custom variables created during scheduling in your reminder templates and you'll be able to run reports in Redtail to segment your contacts by criteria.
Using GReminders automated scheduling with Redtail CRM gives you options you've never had before!
If you have any questions, don't hesitate to contact us here.
Happy Scheduling!