Fix your No Show Problem for Good!
Designed for Google Calendar & Outlook Calendar!
Why does GReminders work well for Therapists?
According to an NIH study, between four and twelve percent of appointments are missed each year. For mental health professionals, this percentage increases to as much as 50 percent!
That is a staggering number.
To maximize your billings and capacity you want to make it really simple for customers to engage with you. The best practice is to remind your patients that an appointment has been scheduled, send them a couple of reminders prior to the appointment, and then send a follow-up reminder to be sure they schedule their next appointment.
Texting is the simplest asynchronous way to communicate with your patients. Texting has extremely high engagement and response rates.
GReminders handles scheduling, appointment reminders and follow-ups with ease. Leverage your existing Calendar and let the background service do all the work.
Our most common plan costs $12/month. A SINGLE appointment saved will typically pay for 1 year of the GReminder service! Stop wasting your precious time, and eliminate no-shows or cancellations.
You connect your existing Google or Outlook Calendar to GReminders, set a template, and text reminders will automatically be sent.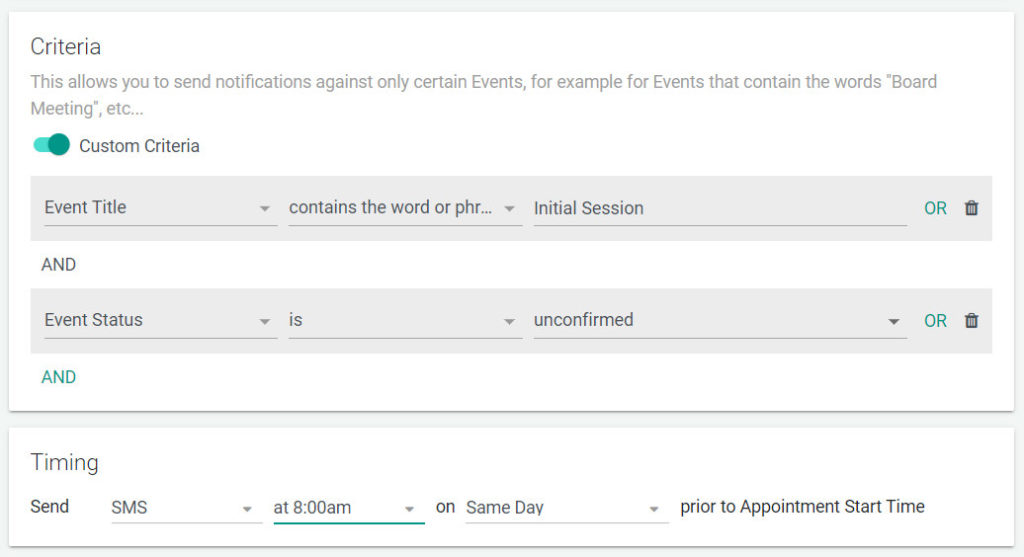 If you wish to send specific reminders based on the type of appointment that was scheduled (an initial appointment, a recurring appointment, etc.) our client reminder templates with advanced criteria are the answer. You can even program reminders to only send if your patient has failed to confirm the appointment.
Automated Scheduling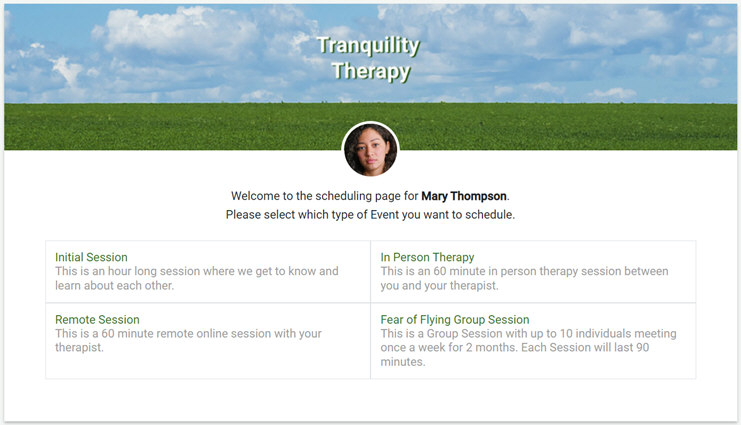 With GReminders, you can set up appointment scheduling, which allows your patients to book appointments with you online. Online scheduling is completely automated and we provide options to control your availability down to a few minutes a day, so you never lose control over your schedule.
If you would like to set up payment options during scheduling, our integration with Stripe and our Discount Codes feature will help you avoid dealing with payments at the beginning or end of your sessions.
You can link to our site and customize the look of your booking calendar (shown above) or embed your booking calendar on your website (below).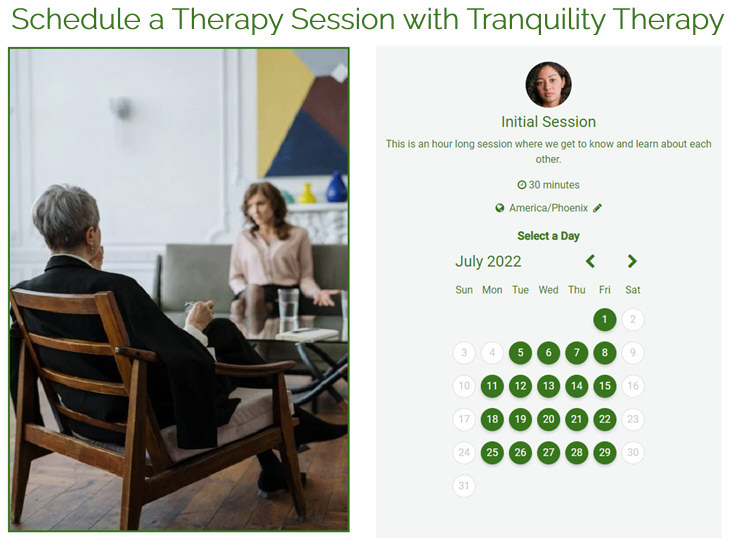 Don't forget to Send Follow-Up Reminders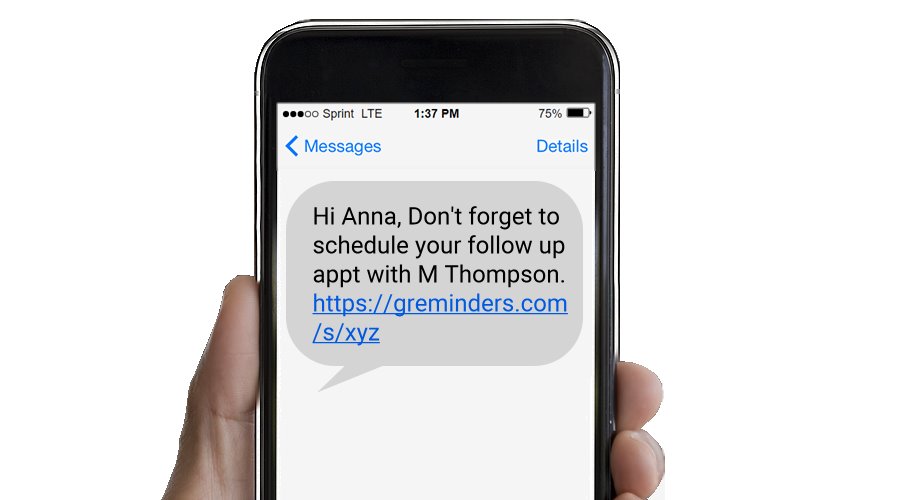 Many therapists use follow-up notifications to remind patients to book their next appointment. When combined with automated scheduling, you save valuable time as the entire process becomes automated.
To learn how one therapist uses GReminders in her practice, Click Here.
To Start your own free trial (no credit card required), click the Try it Free button below.