GoToMeeting is a leading web meeting conference provider. GoToMeeting has been around for a long time and the product is excellent.
If you are a user of GoToMeeting and are looking for automated ways to schedule GoToMeeting meetings with your customers GReminders can help. GReminders will also automatically send reminder emails and SMS messages to your customers prior to a meeting making sure that everyone shows up and on time. Eliminating No Shows.
Lets look at how the GoToMeeting and GReminders integration works:
Prerequisites:
A GoToMeeting Account
A GReminders Account
A Google Calendar, Outlook.com or Office 365 Calendar
1) In GReminders navigate to your Profile, click on Connected Services and add GoToMeeting as a Connector. The system will ask you to login to GoToMeeting and authenticate yourself and grant GReminders some basic permissions.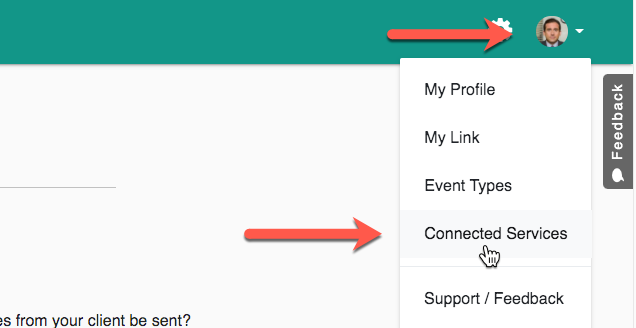 2) You will need to create an Event Type within GReminders. Click on your Profile and click Event Type. An event type is a template that your customer will select when creating a meeting with you. Create a New Event Type. In the location field select GoToMeeting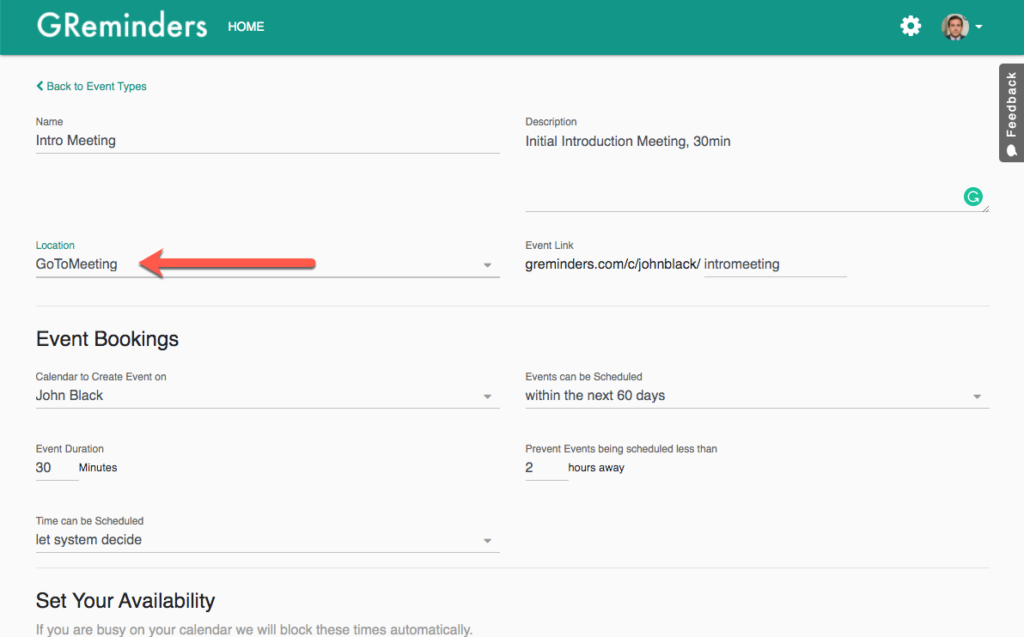 3) This will generate a URL that you can share with your customers.
4) When your customers click on the link that you share with them they will be able to book a meeting with you. The screen will look something like this: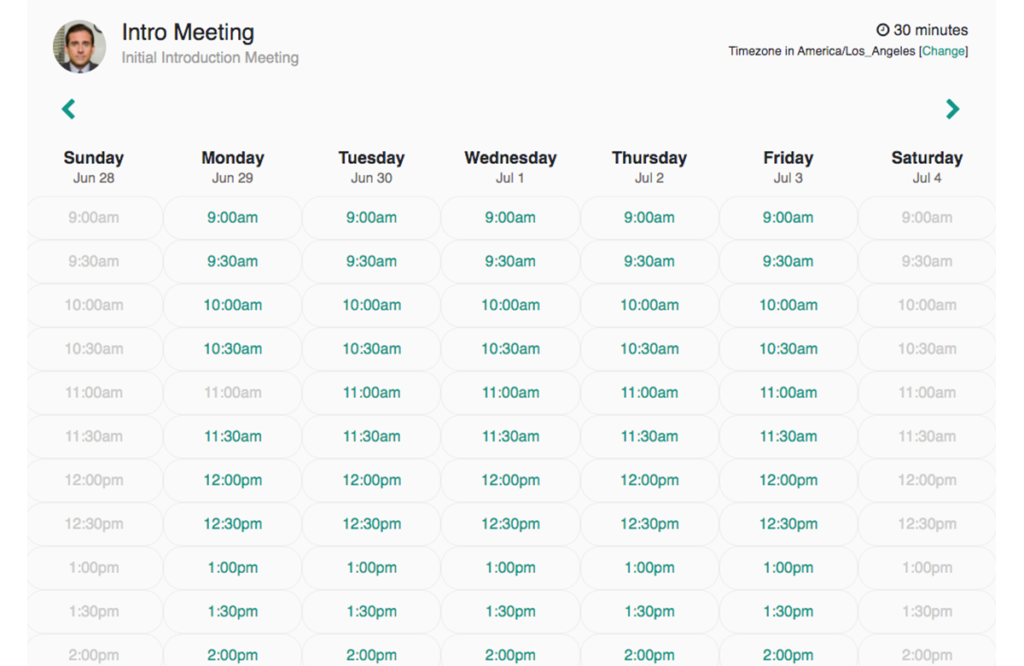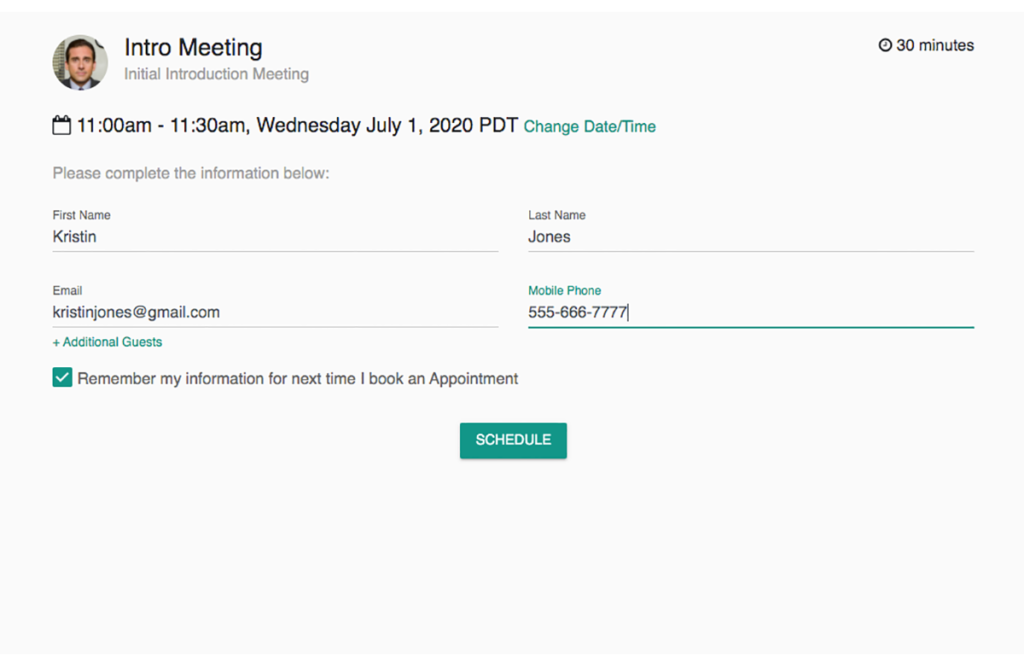 5) Once they have booked the meeting both you and they will receive an email confirmation. This meeting will also show up on your Google or Office 365 Calendar. And magically a GoToMeeting will also be booked as part of that meeting: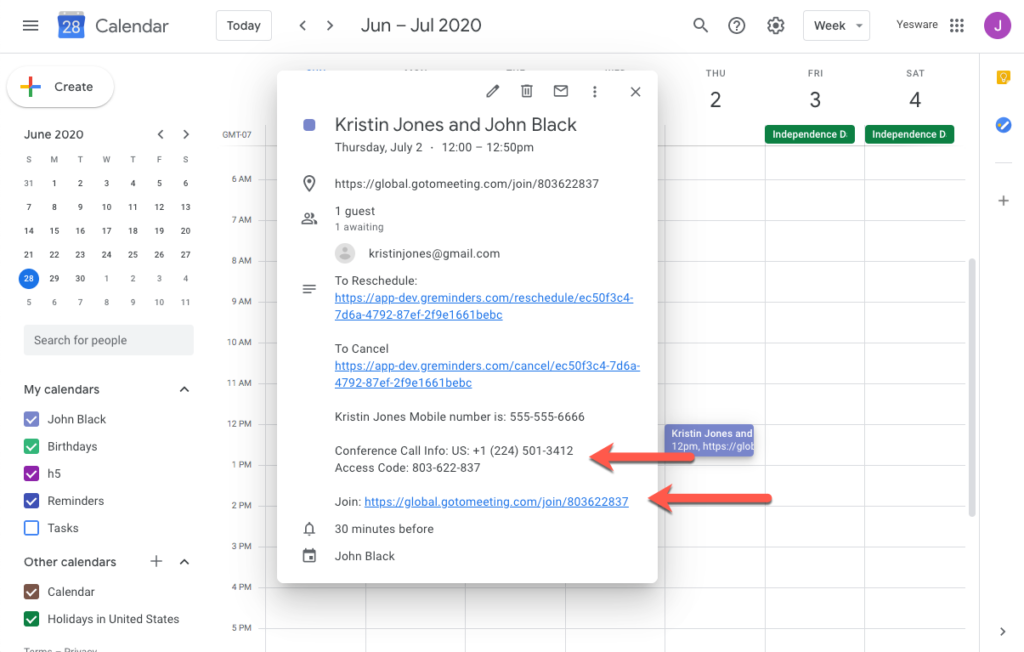 Thats it.
Note: Customers can automatically reschedule or cancel these meetings by clicking in the invitation link. You will see Reschedule and Cancellation links in the Event Invitation along with the GoToMeeting web conference details.
Assuming you setup Reminder Templates, customers will automatically receive SMS or Email Reminders ensuring they show up to your Meeting.
Watch this video for more details:
If you have any questions please contact us at [email protected].
Happy Scheduling!