Email Reminders are no longer a headache! Find out how you can compose a sophisticated and gentle reminder email and eliminate no-shows.
Some people might find email reminders frustrating and pushy. Composing a friendly and sophisticated reminder email will eliminate ill feelings and provide your clients with a professional, yet gentle way of remembering their appointments.
Continue reading to find out how you can become an expert at creating top-notch reminder emails.
The key to creating a perfect gentle reminder email is to include all relevant information, and send it with the right timing so that your customer/client has time to coordinate their schedule.
Email Reminders not only have to be well-written, but they also need to smoothly communicate your intended message.
Before digging deeper into reminder emails, let us go over some basics.
What are Reminder Emails and Why are they Important?
Gentle Reminder Emails can come in handy in more ways than one. They can be used to confirm that an appointment has been booked, remind a customer of an upcoming appointment, or follow up after an appointment, to nudge your customer to book their next appointment or to complete a survey on their service.
The following are instances where a well-crafted reminder email can help:
When you wish to remind contacts about upcoming offers/events
Acknowledging an inactive user and prompting a correspondence to rekindle the relationship
Nudging your customers about a product that has come back in stock
Reminding someone of a deadline for job applications/interviews
GReminders can help you automate email reminders that remind clients of upcoming appointments or other time-critical events.
Steps to Follow when Composing an Email Reminder
A perfect balance between urgency and friendliness is the goal when composing a reminder email. It has to be gentle and not too pushy, but communicate the importance of the upcoming appointment.
Make a Good Start with a Pleasant Greeting
There is nothing like a friendly 'hello'. Email salutations are often nightmares to many of us. But the trick is to keep it simple. Also, be conscious that different contexts demand different kinds of salutations.
You can go for the standard 'Mr.', 'Mrs.', or 'Ms.' followed by the recipient's surname. Adding a 'hello' or 'hi' before it won't hurt either!
'Dear' is usually used in semi-formal contexts. So if you share a friendly relationship with the recipient, go for that 'dear'!
Personalize the email
Personalize the email to make it feel dedicated to the particular person. You can be specific about the significance of an appointment and the implications of not attending the appointment.
Sending personalized messages will not only help you engage the recipient but can increase the email response rate.
GReminders allows you to schedule automated personalized email reminders to make your job seamless.
When creating an automated email reminder using GReminder's client reminder templates, you can include the name of your client at the beginning of the email. If you use our automated scheduling, have integrated with a CRM such as Salesforce or Hubspot, or use contact matching, review this article to learn how to insert your client's name in your reminder emails.
Use Polite Words
Keep the reminder email persuasive and professional. More than anything else, use polite language and punctuation to create the right tone. The choice of words decides how the recipient will take action on your email.
Also, you should take care of grammatical & typographical errors, proper email formatting etc. Emails drafted in a rude tone are not well received.
To improve the readability, you can add some emotions to your email. Clearly state the purpose of your email and eliminate long conversations. Additionally, you can create a focus for the recipient by adding rich text at date and time.
Request an Action
The intent of your reminder email is simple. You need someone to do something. You want to encourage some action without seeming pushy.
Add something like 'I look forward to hearing from you by the end of the day' or 'Please let me know if I can help out in any other way'.
By prompting an action/response from the receiver, your reminder email has served its purpose. Adding words like 'please' and 'kindly' would boost up the affability of the email as well.
To make things easy for you and your clients, you can also use confirmation variables when creating your reminder emails in GReminders. These will create links that your clients can select, depending if they would like to confirm, reschedule or cancel their appointments.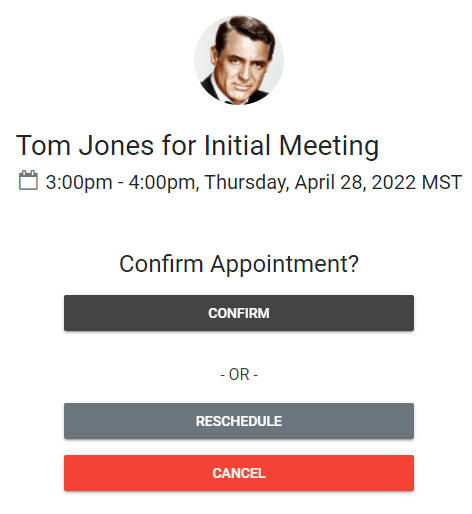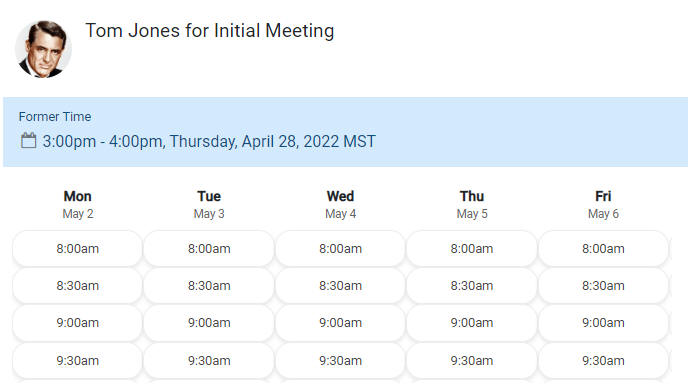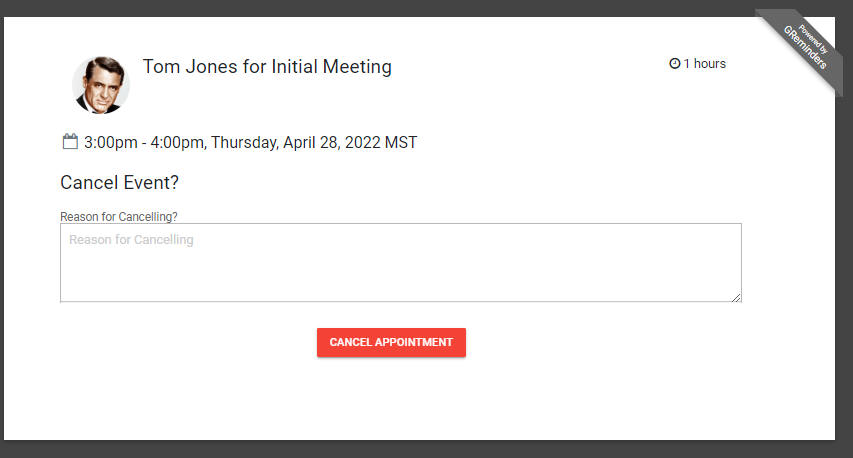 Signing Off and Your Subject Line
Signing off should be easy. A simple 'looking forward to hearing from you' or 'thank you for your quick response' would seal the deal. You can also use the common 'regards'.
Your subject line, however, is of utmost importance since it is the first thing that the receiver would see. It has to be professional, brief and true to the content of the email.
If the reminder email is about an upcoming appointment, the subject line can be 'Your upcoming appointment on June 3rd'. If you are following up on an appointment, your subject line can be just that; 'Following Up: Your Appointment Today'.
The Waiting Game
Once the reminder email has been sent, the only thing left is to wait. Be aware that no response is not always as it seems. Many people read an email and don't follow through on any action, but they are still reminded of the appointment. Emails can be passive and in the background.
You can conveniently resort to GReminders' SMS Reminders to substitute for your reminder emails. According to experts, people prefer SMS reminders over emails. In today's digital age, people tend to constantly have their phones in their hands and an SMS is more effective than an email at getting the person's attention.
Keep these suggestions in mind the next time you compose a reminder email and be sure to share your experience with us.
To start creating automated reminder emails and reduce no-shows, sign up for a free trial of GReminders. Be sure to schedule a complimentary onboarding call with one of our customer success representatives when you start your trial. We'll share tips for scheduling reminder emails that sound great and arrive at just the right time for your business. You can start your free trial by clicking the link below.
Happy Scheduling!