GReminders is a great way to remind your customers via SMS or Email about an upcoming appointment. If you want to attach a file to these client notifications you have a few options.
Traditional "file attachments" on emails are not supported, but we do live in a modern world where there are many other file options out there.
We recommend you use your "cloud storage" provider of choice. This includes systems like Google Drive, Dropbox, Microsoft OneDrive, Box, etc…
In this example we will use Google Drive to attach a file to a Email Reminder.
Upload your doc to Google Drive:
Once your file has been uploaded, right-click it, then click "Get Link":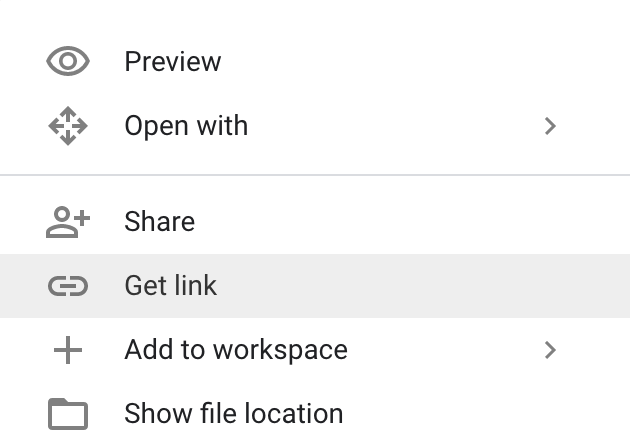 and change permissions to "Anyone with Link":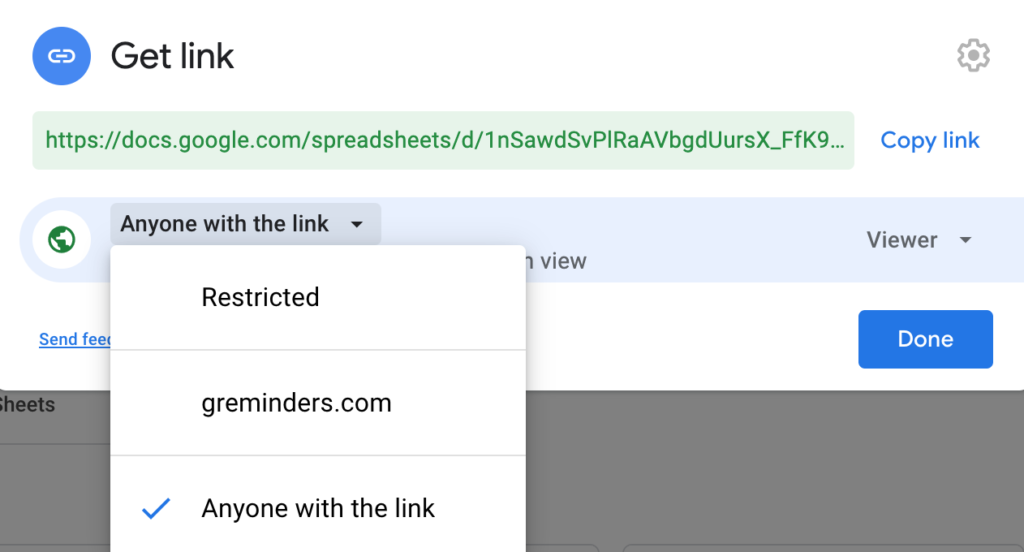 Next, copy the link:

From there, you can put the link into your email reminder template. You can even embed it into some HTML, like this:
Hi!


<a href="https://docs.google.com/document/d/1svvK_h4Z7O-M4RCiyRN8k-D1kLQx19gTDfGmlzVglSQ/edit?usp=sharing">Click here to get application</a>
which will look something like this:

Simple as that.
If you have any questions, contact us here.
If you haven't tried GReminders, you can start a free trial by clicking below.
Happy Scheduling.
Keywords: file attachments, attachment, attach, files