If you are an Outlook or Microsoft 365 / Microsoft Office 365 Calendar user and you have appointments or meetings with customers, most likely you have had some of your customers miss a meeting and you have had issues scheduling meeting, going back and forth.
GReminders is an addon to your Outlook or Microsoft Office 365 which does two things:
Send your clients and customers Email / SMS / Text Outlook Reminders to eliminate No Shows.
Allow your customers to automatically schedule a Meeting with you using a link that you share with them, eliminating the back and forth that happened when it comes to scheduling or booking a meeting.
First lets review Email / SMS / Text Outlook Reminders.
You set a meeting / appointment for next week, you show up at 10am on the day of the scheduled appointment and your client doesnt show. Sounds familiar?
Automated Email / SMS / Text Reminders are one of the best ways to get your clients to show up. GReminders does exactly that by sending Outlook Appointment Reminders.
So, how does it work? Let's look at the Outlook / Office 365 Integration in GReminders.
1) Go to your Outlook Calendar and create an event (or modify an existing event) and add your customer's Mobile number to the appointment, like so: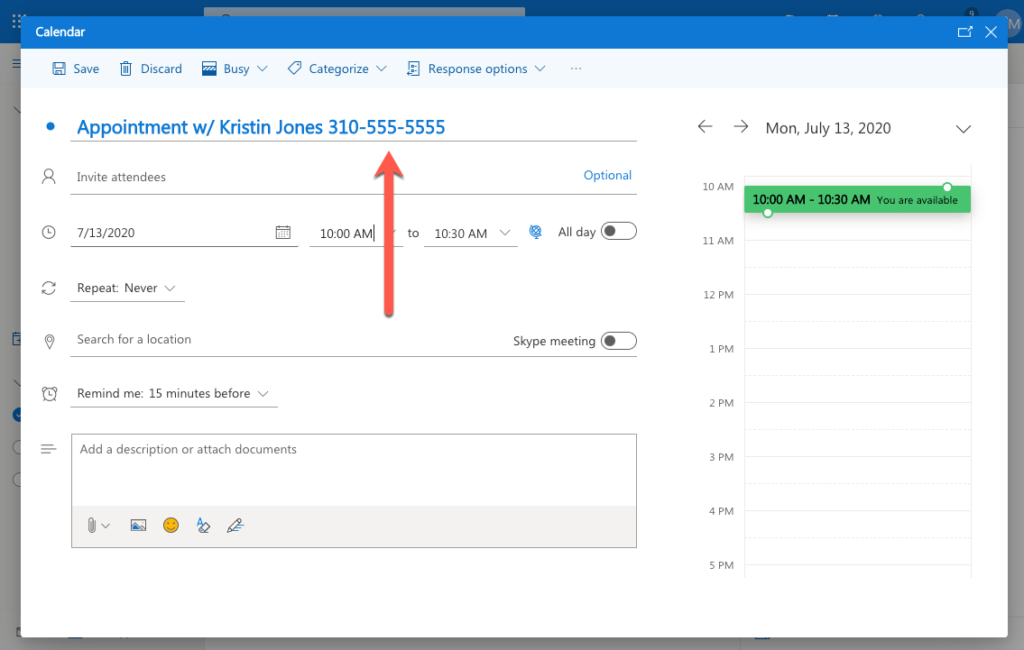 2) Login to GReminders with your Microsoft Login.
3) GReminders will ask for a few permissions to read your Calender Events. The system will automatically sync your calendar events to GReminders.
4) by Default a 24 hours SMS Template has been setup. Your customers will now receive SMS Outlook Appointment Reminders 24 hours prior to your appointment.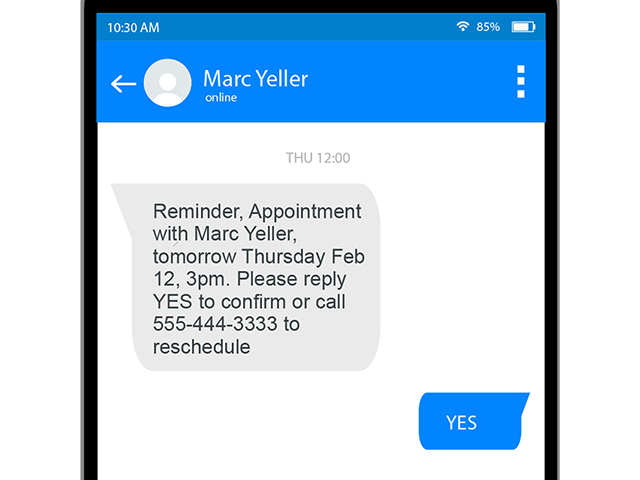 If you like you can setup multiple Email / SMS Reminders or even Phone Call Reminders. Of course you can customize your messaging and also adjust or add additional reminders are you see fit.
It's really this simple.
Below is a video for more on Outlook / Office 365 Appointment Reminders:
---
Allowing your Customers to Auto Schedule themselves onto your Outlook or Microsoft Office 365 Calendar
1) Login to GReminders with your Microsoft Login.
2) After you complete the signup, you will want to setup an Event Type. A Event Type is a appointment "template" that will allow your customers to self service schedule meetings onto your calendar. For example and event type could be "Intro Meeting for 30min" or "Deep Dive Technical Discussion" or "Deep Cleaning" or whatever you typically would setup with your clients or customers.
To setup an Event Type navigate to your Profile > Event Types: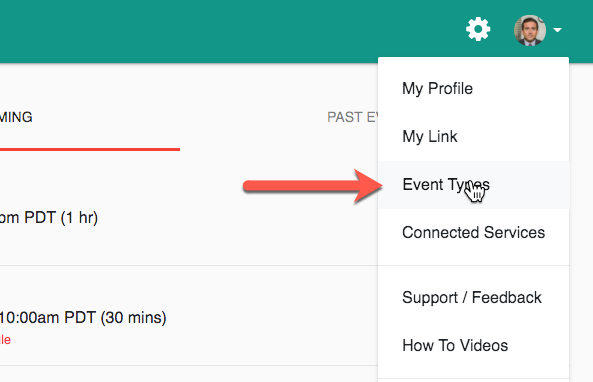 3) From here Create a New Event type.
Inside Event Types you can specify things like your availability, event duration, location, etc….
Note: that your availability will automatically be blocked off for existing Calendar events (unless of course you set some events as "free" under the Free Busy options on the Outlook / Microsoft 365 Calendar Event). Event Types look like this: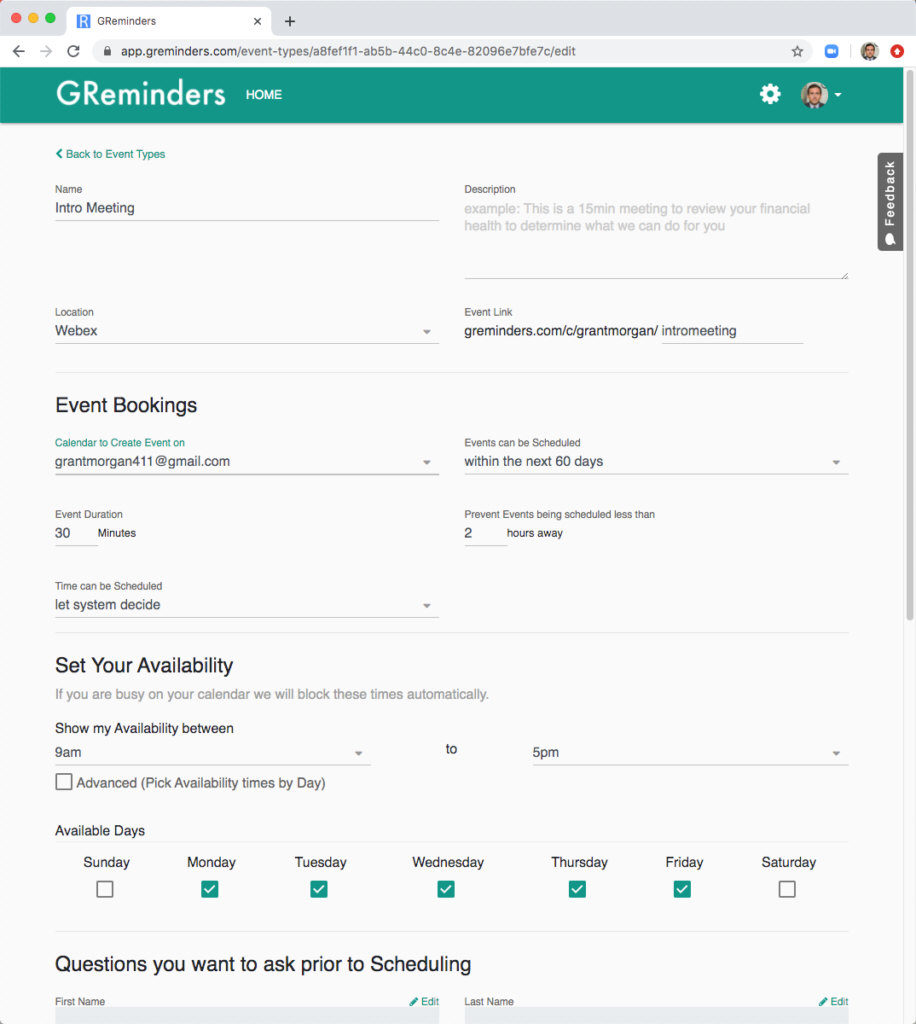 After creating your Event Type you will receive a link that you can share with your customers. Something like https://app.greminders.com/c/xxxxx where xxxxx is your "shortname" that you setup when you created your account.
Once your customers click on this link they will be able to schedule a session with you similar to this: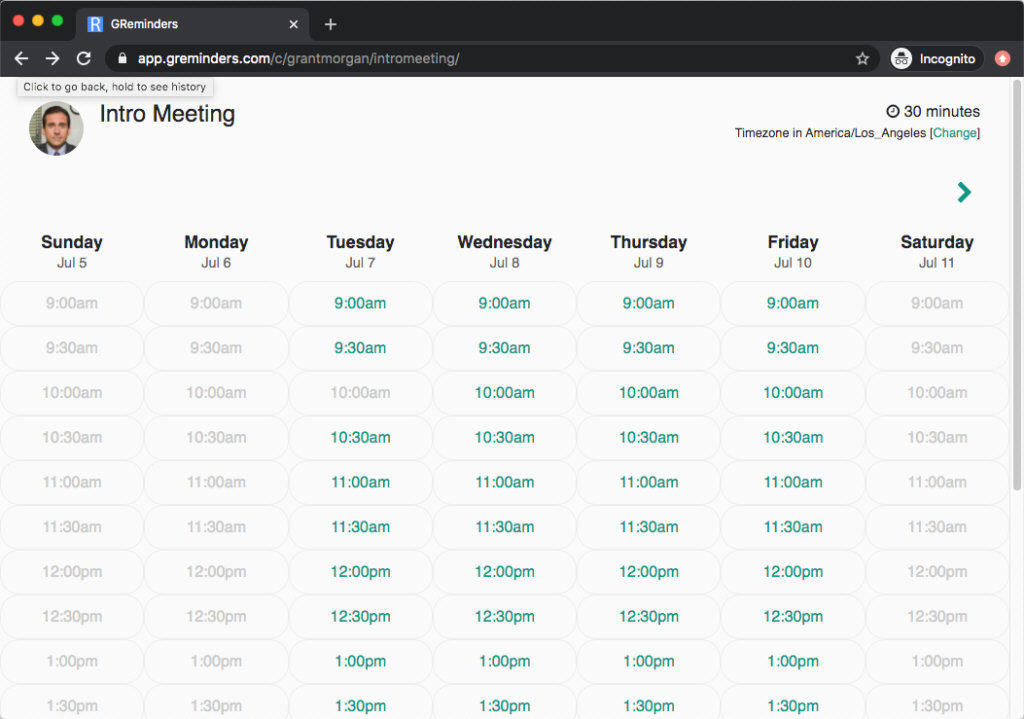 They select date/time, and enter their contact information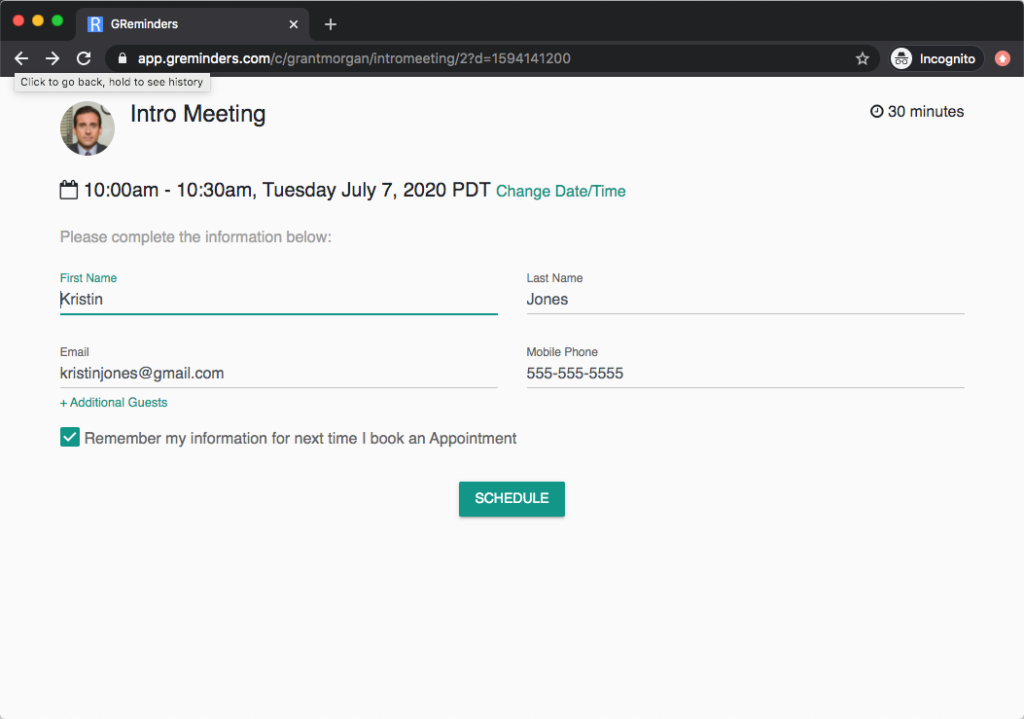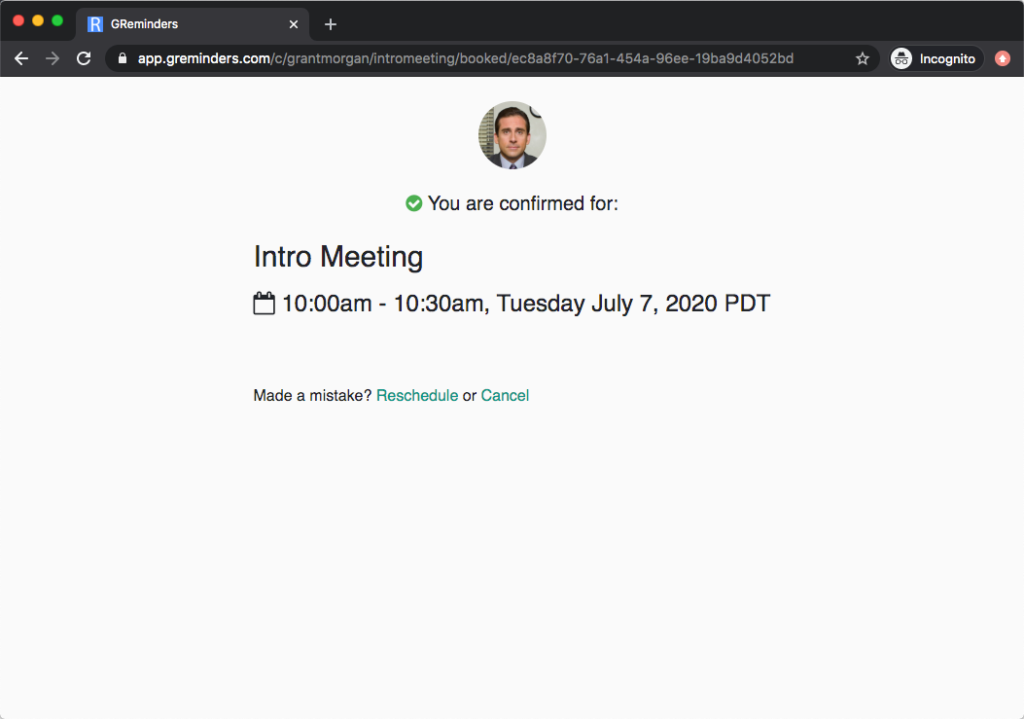 This meeting will automatically show up in your Outlook or Microsoft Office 365 Calendar.
That's it!
When you use meeting scheduling WITH SMS / Text Appointment Reminders you get a very powerful productivity boost.
Eliminate your No Shows AND all the back and forth it takes to schedule your next client appointment. Use Outlook Appointment Reminders.
Any questions? Contact [email protected]
Happy Scheduling!