GReminders is a Meeting Scheduling and Reminder application that connects to your Google, Outlook or Microsoft Office 365 Calendar. For all you Zoom users out there, you can now automatically schedule Zoom web meetings/calls as part of your scheduling process.

GReminders is an approved Scheduling and Appointment Reminder Zoom Application.
Step by Step guide on how the system works for Zoom Meeting Scheduler
1) Setup an Event Type. Event Types allow you to setup a Meeting Template that your end customers can use to book meetings. As part of this, select ZOOM for the Location.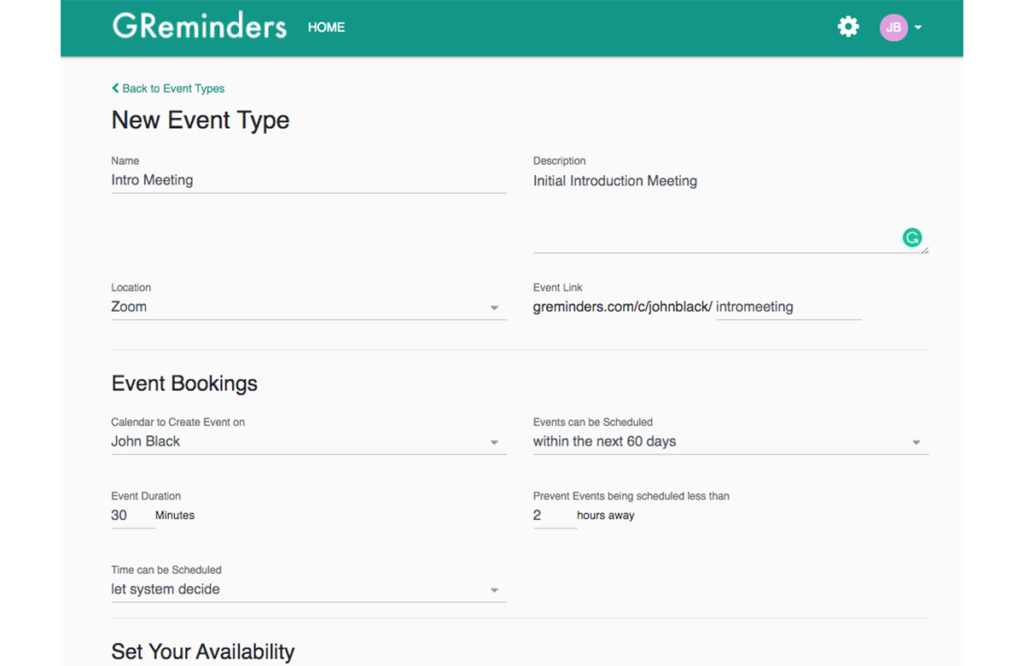 If this is the first time setting up Zoom you will need to connect your Account to GReminders. To do so go to Profile > Connected Services > Add Zoom
2) Once you have completed creating your Event Type go to Share My Link and send out the link to your end customer
3) Your end customer will click on this link and schedule a meeting with you. Times not booked on your calendar will automatically be available. The customer simply selects a date/time and adds their contact information as so: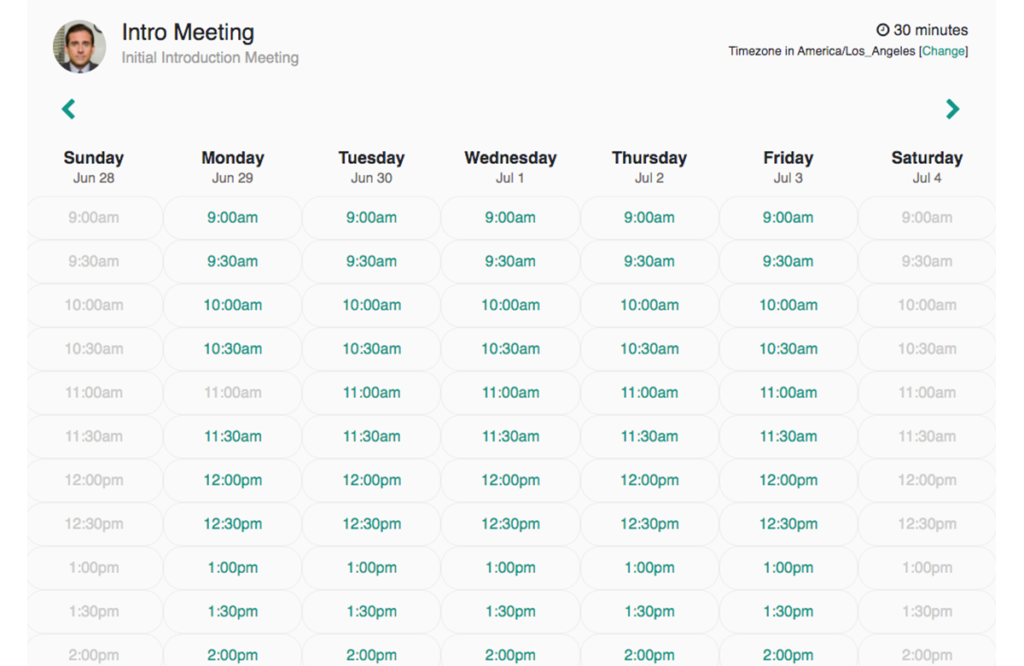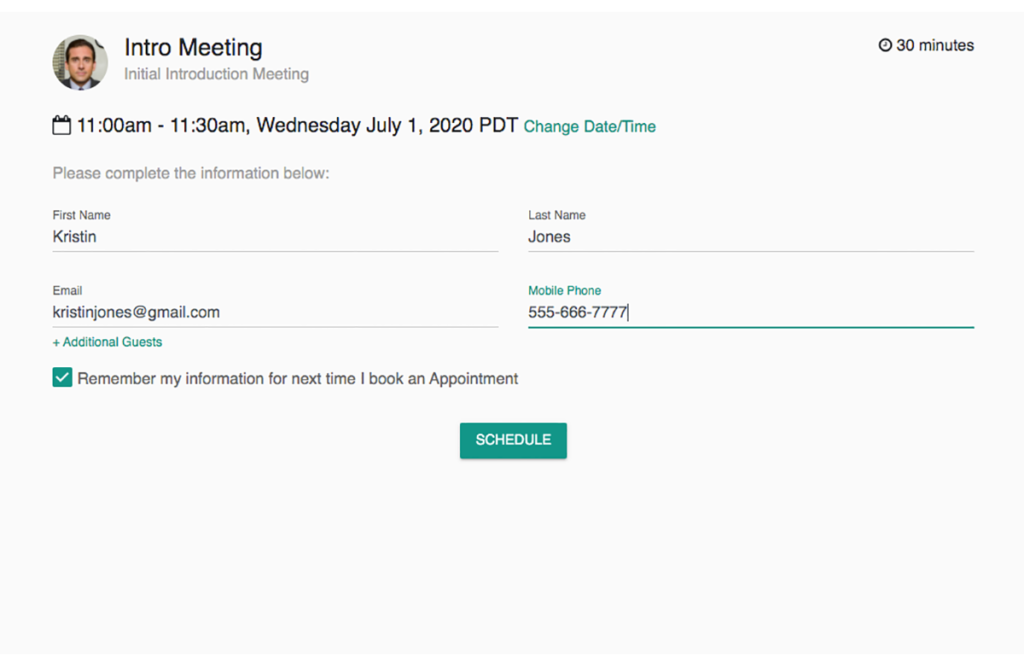 4) Once the meeting is booked, you and they will receive an email confirming this meeting. Since this is a Zoom meeting, a Zoom web meeting will automatically be added to this Event. It will also automatically show up on your Calendar like so: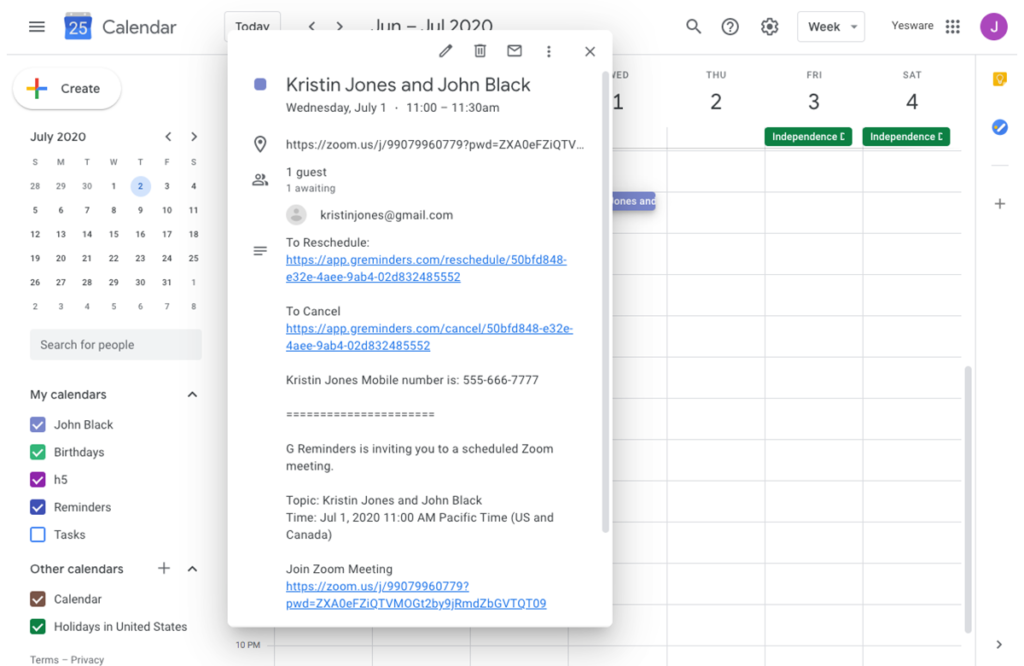 That's it.
Note: Customers can automatically reschedule or cancel these meetings by clicking in the invitation link. You will see Reschedule and Cancellation links in the Event Invitation along with the Zoom web conference details.
Assuming you setup Reminder Templates, customers will automatically receive SMS or Email Reminders ensuring they show up to your Meeting.
Watch this video for more details:
Installing Zoom into GReminders
Go to your Profile > Connected Services > and add Zoom as an authorized application to your GReminders Account.
Zoom will ask you to confirm you indeed want to link your Zoom account to GReminders. That's it.
UnInstalling Zoom from GReminders
If you no longer want to schedule Zoom meetings using GReminders you can uninstall the GReminders integration from Zoom. Do the following:
Login to your Zoom Account and navigate to the Zoom App Marketplace
Click Manager > Installed Apps or search for the GReminders app
Click the Greminders app
Click Uninstall
Support
If you have any questions about GReminders or the Zoom / GReminders integration please contact [email protected]
Our typical support hours are Monday-Friday 7am-6pm Pacific Time. You can typically expect a response within 1 hour of submitting your support request.