Do you use Google Meet to schedule meetings with your customers? Having an issue with no shows, or folks who show up late?
Now you can easily embed your Google Meet (or Google Hangout Link) into your reminders so they are literally one click away from joining!
You can send this as part of your 24 hour appointment reminder. Or another good practice to ensure your people are showing up on time is to send a reminder / link instantly when the meeting is about to start.
Below is a sample template setup: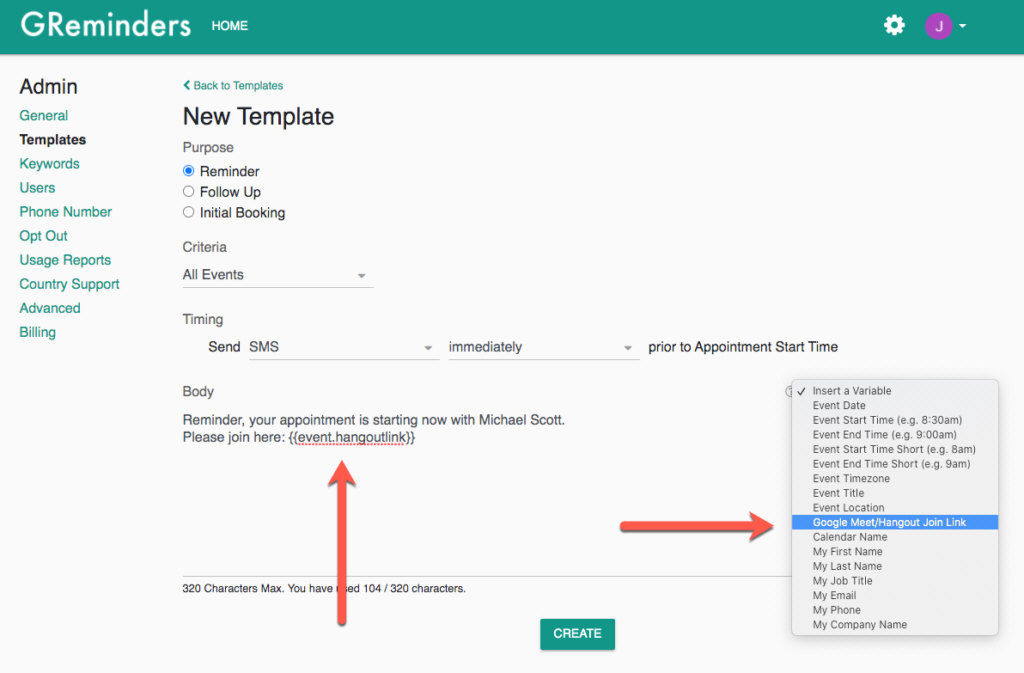 Simply insert the Google Meet Link into your template like so. When the time comes your client will receive an SMS that looks like:
Reminder, your appointment is starting now with Michael Scott. Please join here: https://meet.google.com/xxx-yyy-xxx
Thats it. Simple as that.
If you are new to templates watch this Appointment Reminder Template Tutorial Video here.
Additional Questions or Needs? Email [email protected].
Happy Scheduling!