When a customer responds to you from a Appointment Reminder Text, depending on your settings, you may receive a SMS or Email Response.
Because SMSs do not come from your mobile phone number (Telecos do not allow us to "impersonate" your phone number), we forward the response to you. The SMS response looks something like this: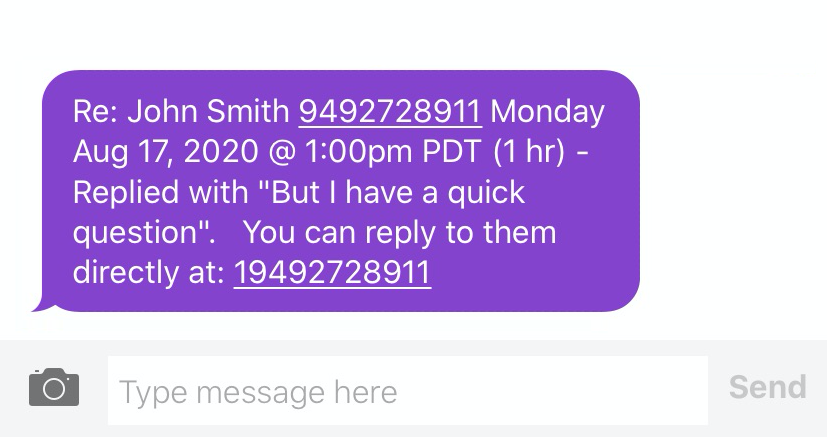 From here you simply click on the phone number and you can respond directly to your end customer
You may also receive an email response which looks something like this: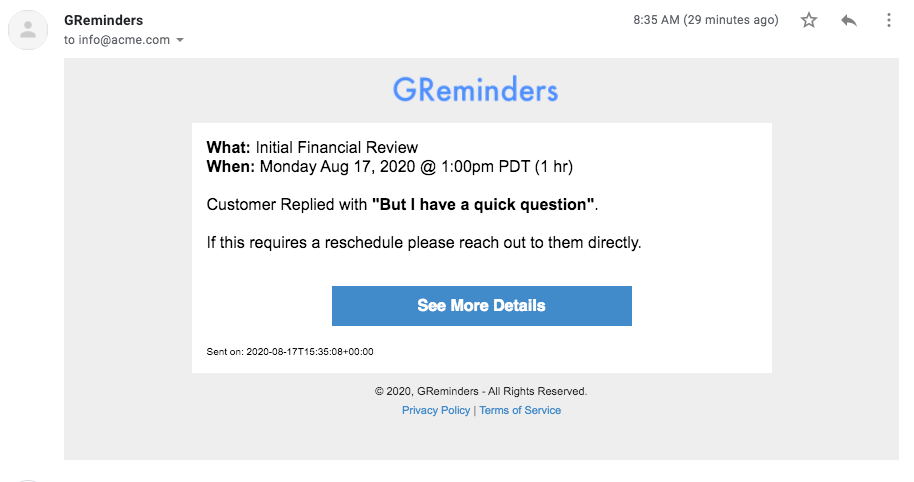 You can reply to the customer from here, or click for more information.
To manage if you want to receive SMS or Email Responses please go to Setup > General and check these boxes appropriately.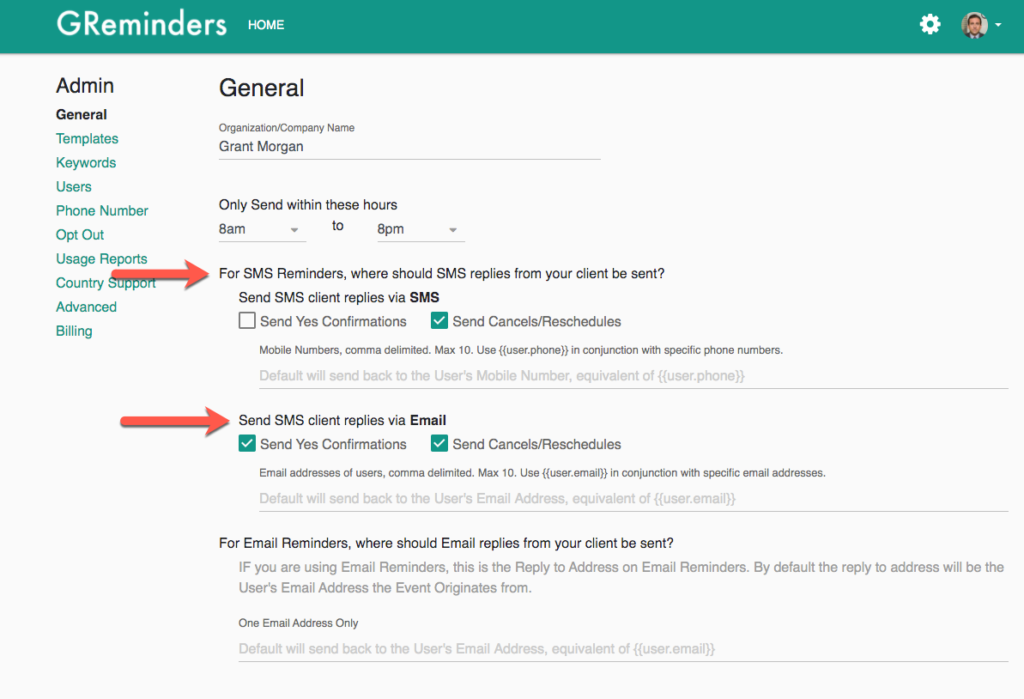 Note: a typical setup it to receive cancellations/changes via SMS (so you can react to them immediately) and just get "Yes" confirmations over email as seen in the screenshot above.
Any questions? Email to support@greminders.com
Happy Scheduling!