If you are taking payments for your Appointments, you may from time to time want to allow customers to use discount codes or coupons to reduce your rate with them.
Prerequisites
That you have Payments enabled for your Event Types
How Discount Codes Work
Discount Codes are Promo or Coupon codes that you will find in most ecommerce shopping carts. They work the same way. Note: Discount Codes will apply to all your Users within your Organization. Of course you can make user specific coupon codes that each user can give out, but any of the valid discount codes will work across all your users and/or event types.
First go to Org Settings > Discount Codes
From here you can create your first Discount Code: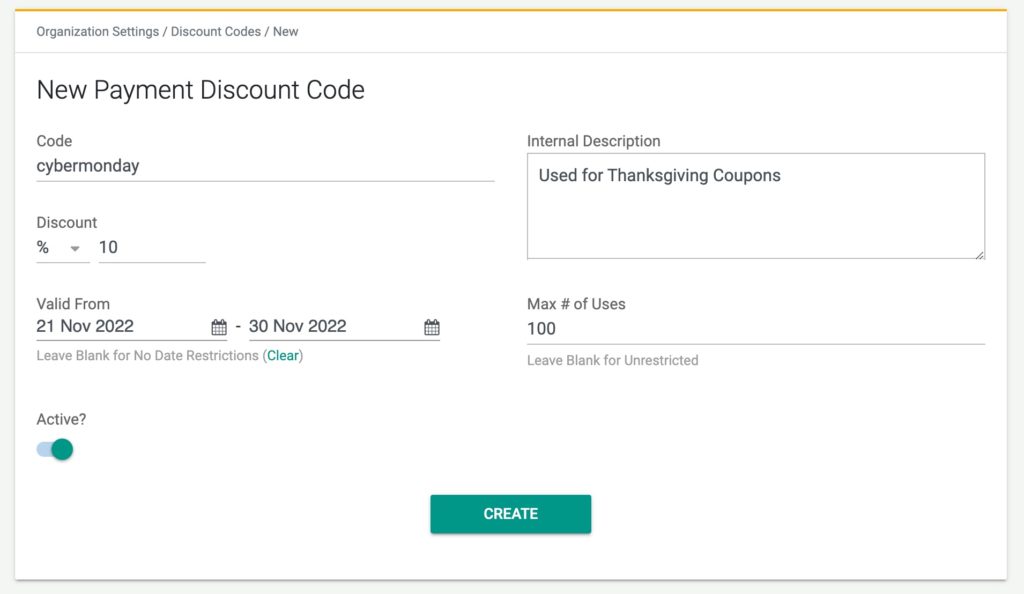 Discount Codes can be PERCENT or DOLLAR off. For example: you can do 10% off your charge or $10 off. You decide.
The code must be UNIQUE to you and can only contain letters and numbers.
Additionally, if you want, they can be date restricted AND/OR Usage restricted. For example, Only valid from 21 Nov – 30 Nov and can be used a max of 100 times.
Leave these fields blank if you don't want any restrictions on this code.
When your Client goes to book an appointment with you that is a Paid Appointment, they can apply this discount code like so: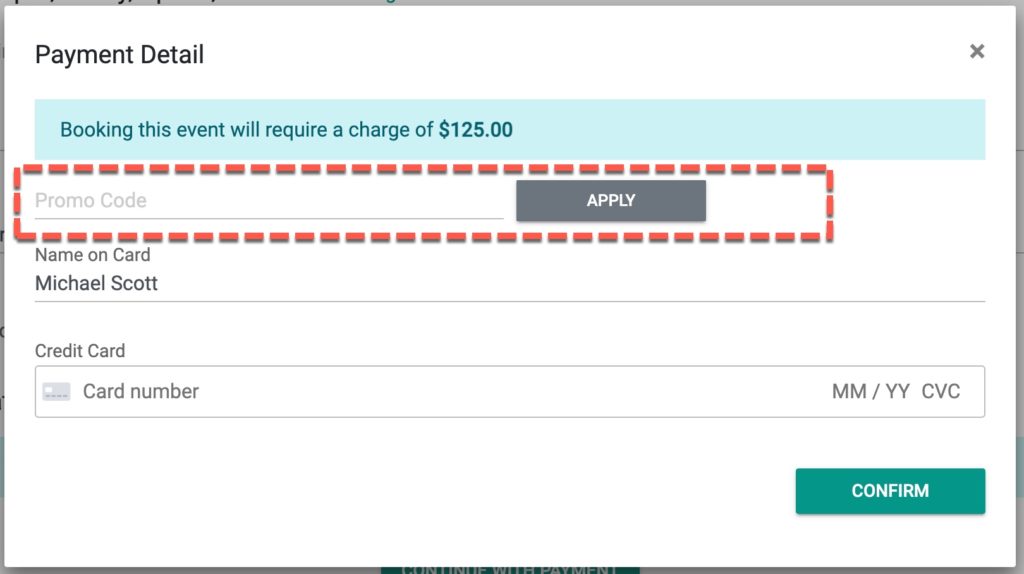 If they enter a valid coupon code they will see: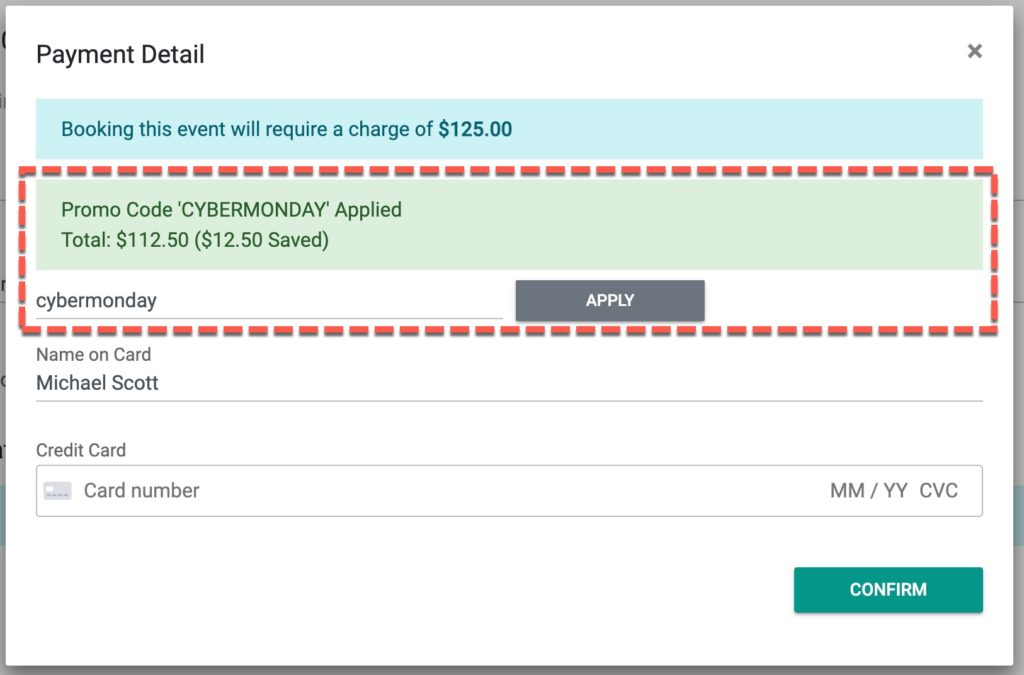 The coupon will be applied to the charge.
If you go to the event detail page you will see the discount applied.

That's It.
Any questions? Email to [email protected]
Happy Scheduling!