This is a feature is currently for Redtail and Wealthbox CRM Users only.
Note: for non CRM Integrations please see this article.
Do you conduct remote meetings with individuals outside your area? Send reminders to your clients based on their time zone. GReminders can detect what time zone your clients are in, based on their zip code. Reminders will then be adjusted automatically so clients know exactly what time to show up for their meetings.
Integration Setup Option
By default, Use Primary Contact Address Zip Code to get Timezone is activated.

If you don't wish to use this feature, under Redtail or Wealthbox Integration setup, uncheck the box shown above.
Indicating Primary Address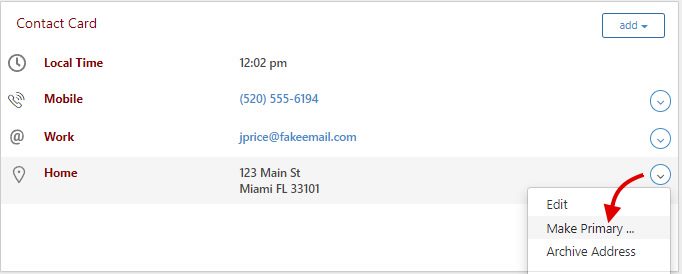 In Redtail, indicate the client's primary address by selecting the options next to the address and then Make Primary.

In Wealthbox, if the client has addresses in multiple time zones, GReminders will see the Mailing address as primary.
Setting up Initial Reminder Templates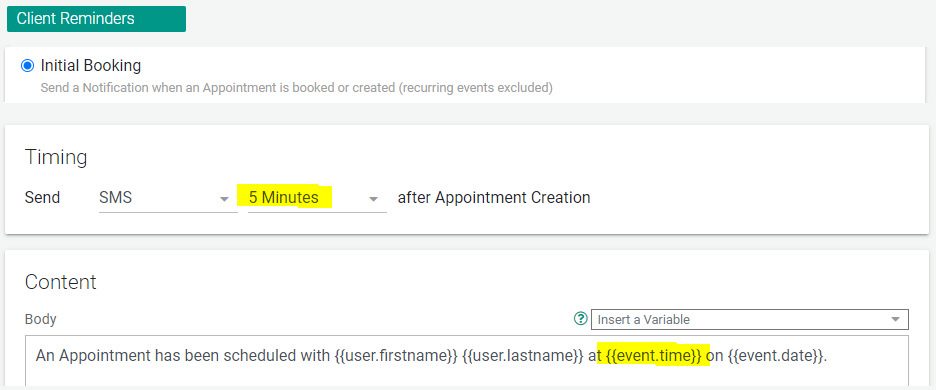 When an event is scheduled with a client, it may take our system a couple of minutes to match the time zone to the zip code. Therefore, if you are utilizing Initial Booking notifications, be sure to set the Timing to a minimum of 5 minutes after Appointment Creation.
The Result in Your Event Details

Click on an Event in GReminders to see details. Reminders that have been sent will show any adjustments based on the client's zip code.
You may not see the client's time in queued reminders (those that have not yet been sent), as this is processed at the time the reminder is sent.
Meetings with Multiple Clients in Different Time Zones
If you will be meeting with multiple clients at once and they live in different time zones, GReminders will send each person reminders in their time zones (based on their primary address).
Conclusion
If you conduct meetings with clients who do not live in the same time zone as your offices, GReminders will adjust the time automatically based on the zip code of your client's primary address.
If you have any questions, please reach out to us here.
Happy Scheduling!