Event Types are great for Automated Scheduling. But what if you want to control your clients a bit more and only allow them to book once, and not have access to your schedule forever?
Enter Single Use Event Type Links
Simply go to your existing Event Types, click the chevron and click Single Use Link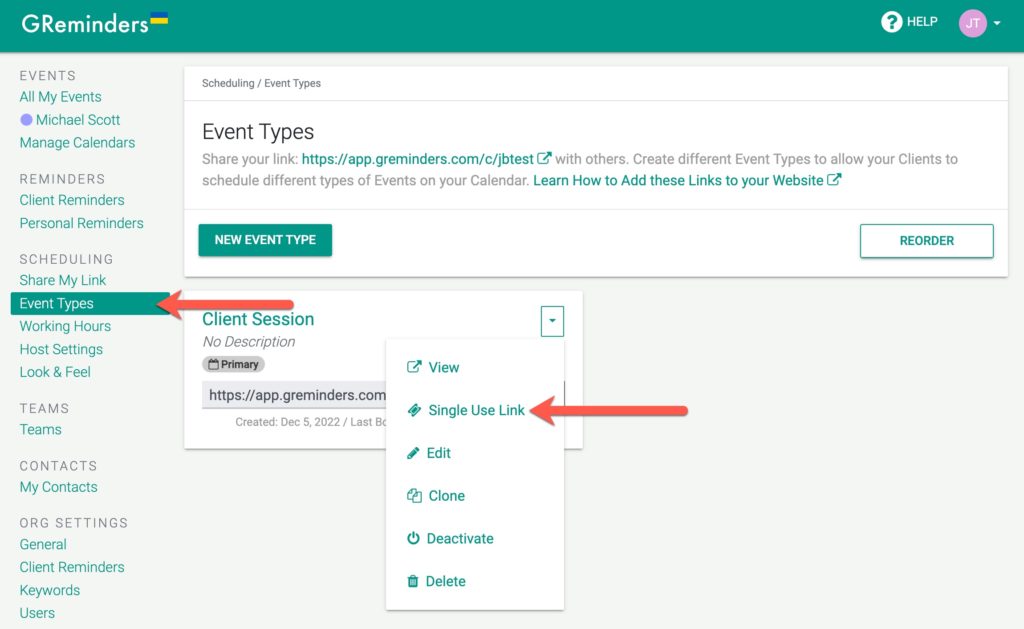 Doing this will open up a popup box like this: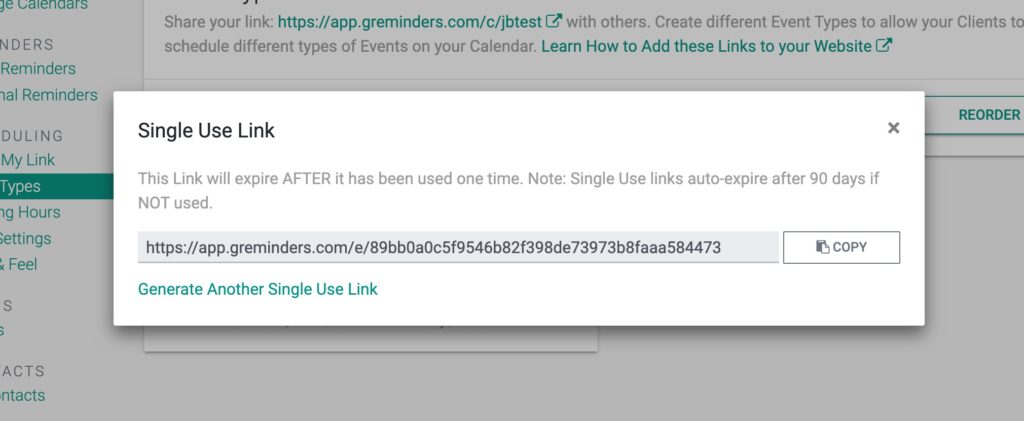 From here you can copy the link and share it with your client.
It will take your client to the standard public booking form: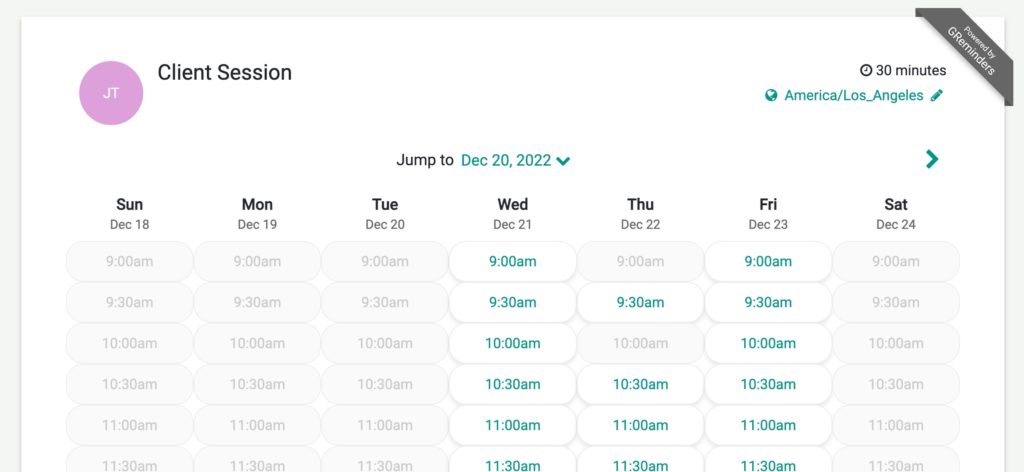 Now, once the client books the link becomes invalid. And the customer cannot book another session until they get a new link from you.
Please note, single use links will auto-expire after 90 days if not used.
That's It.
Any questions, please reach out to [email protected]
Happy Scheduling