When using Automated Scheduling in GReminders you are in many cases opening up your schedule to allow your clients and prospects to book on your calendar.
If you have certain clients or prospects that you want to block, you can now do so with the Opt Out Scheduling feature. You can also block free email domains from booking on your calendar, and you can require "Work" email addresses only.
To activate this feature as an Administrator go to Org Settings > Opt Out. At the bottom of this page you will see options to enter email or domains on the Opt Out Scheduling Blacklist like so: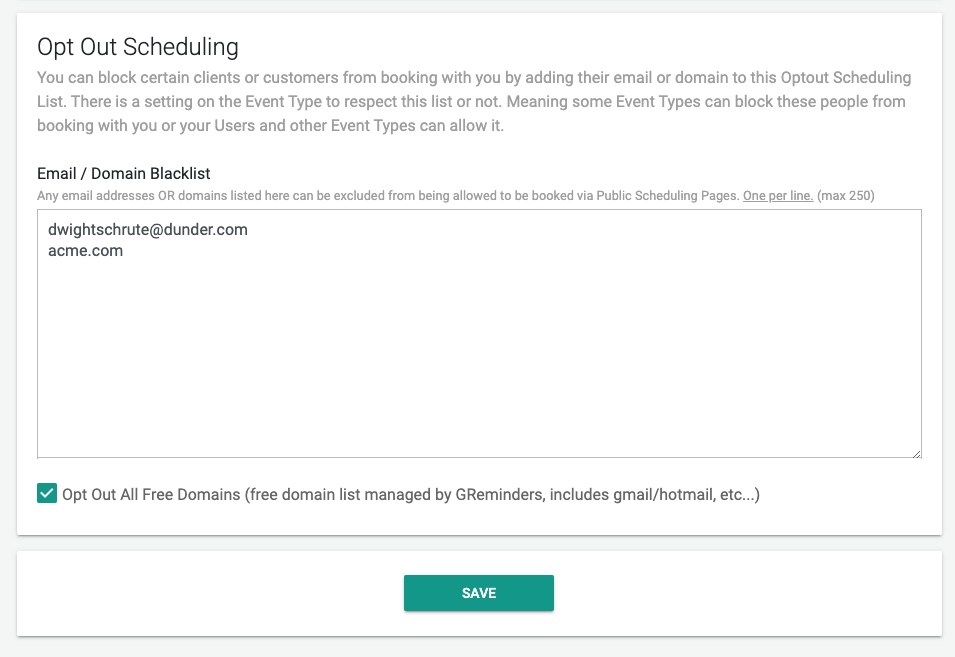 Here you can enter one or more email addresses, OR block an entire domain such as acme.com from booking on your calendar.
Also if you check "Opt Out All Free Domains" you can block any "free" Domains from booking with you. This would include domains such as gmail.com, hotmail.com etc… GReminders maintains a massive list of "free" domains, we update this on a regular basis so you don't have to.
Next navigate to your Event Type and enabled this option at the Event Type level. This also works with Managed Event Types.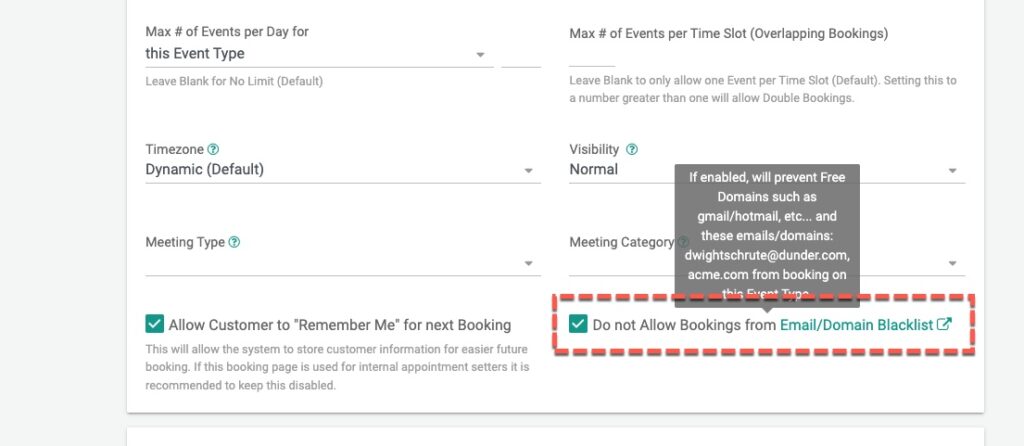 Once you enable the blacklist on the event type anyone trying to book with you on that Event Type will not be able to book with those emails/domains.
On the public scheduling pages when the end client types in the Email address they will receive a validation error similar to this: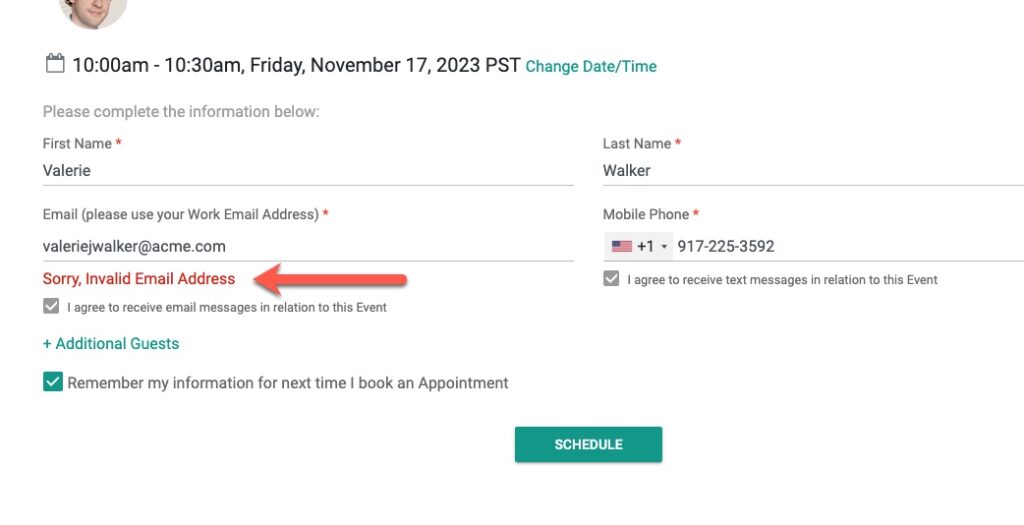 or in the case of a "free" domain: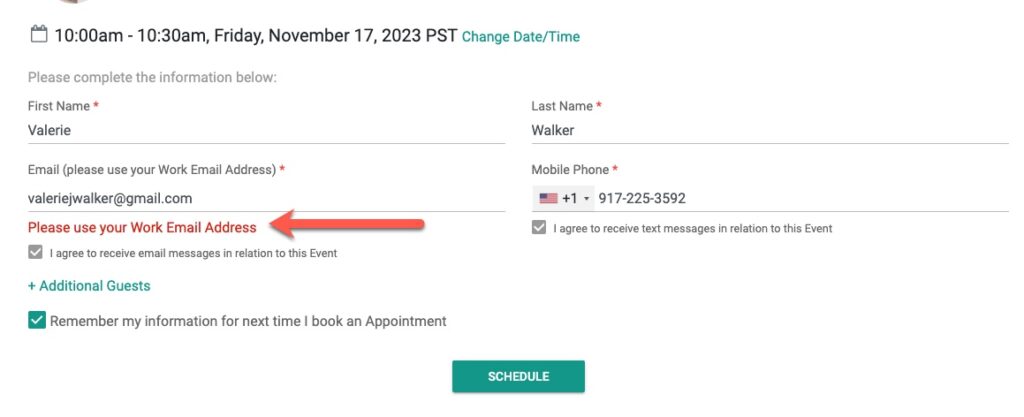 You have successfully blocked people who abuse your calendar availability OR prevented spammy clients from scheduling with you.
That's It.
Any questions? contact [email protected]
Happy Scheduling