GReminders automated online scheduling is an excellent way to allow prospective clients and customers to schedule with you. You can create custom questions and map the answers to CRMs like Redtail, Salesforce, Salesloft and HubSpot.
Since a unique variable is created when you create a custom question, you can use the answers in your reminders. This can be especially useful when scheduling initial meetings.
Questions Before or After Scheduling?
Should you ask questions prior to your prospects scheduling their appointments or is it better to let them schedule first, then ask questions?
Let's say you want to gather some personal information from your prospects before they schedule a meeting. Some prospects may not wish to share the information with you before their meeting. So they bail out before they book their appointment. You don't have any of their information to follow up with them. It's a lost opportunity.
Even though you would like to have the info, it's more important that the prospect schedules; you'll always have the chance to ask those questions when you meet.
Book Them Before They Bail
With GReminders Post Schedule Questions, you allow prospects to schedule their appointments first, then present them with however many questions you like. If they don't answer, that's fine, the appointment is still scheduled and you can ask those questions during your meeting.
Setting up Post Schedule Questions
Set up Post Schedule Questions while you are creating an event either under Event Types or Event Type Templates.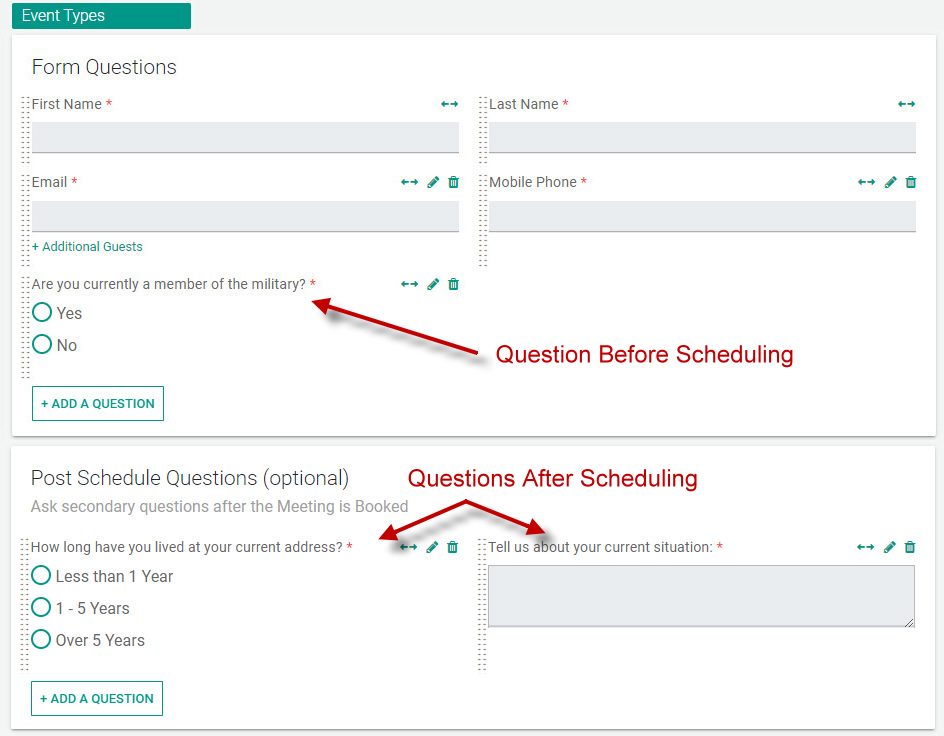 You can ask important questions prior to scheduling and then additional questions after scheduling.
If you would like to forward your prospect to a webpage after scheduling by using the Custom Redirect option, they will be forwarded after they complete the Post Schedule Questions.
How it Appears to Your Prospects
After choosing a date and time, your prospective customer includes their contact info and perhaps answers one or two important questions: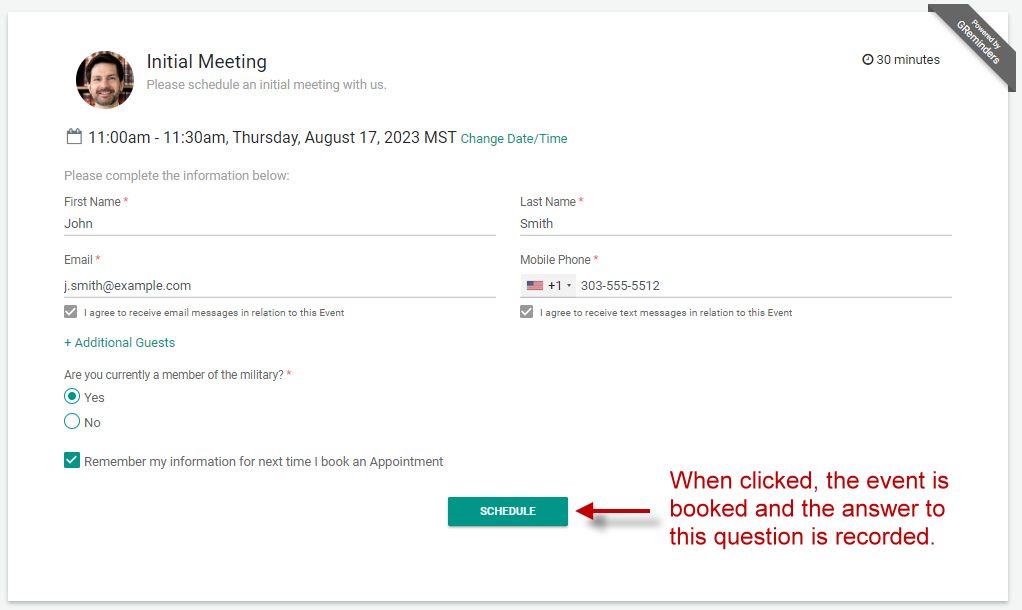 After scheduling their appointments, your additional questions will be presented to them: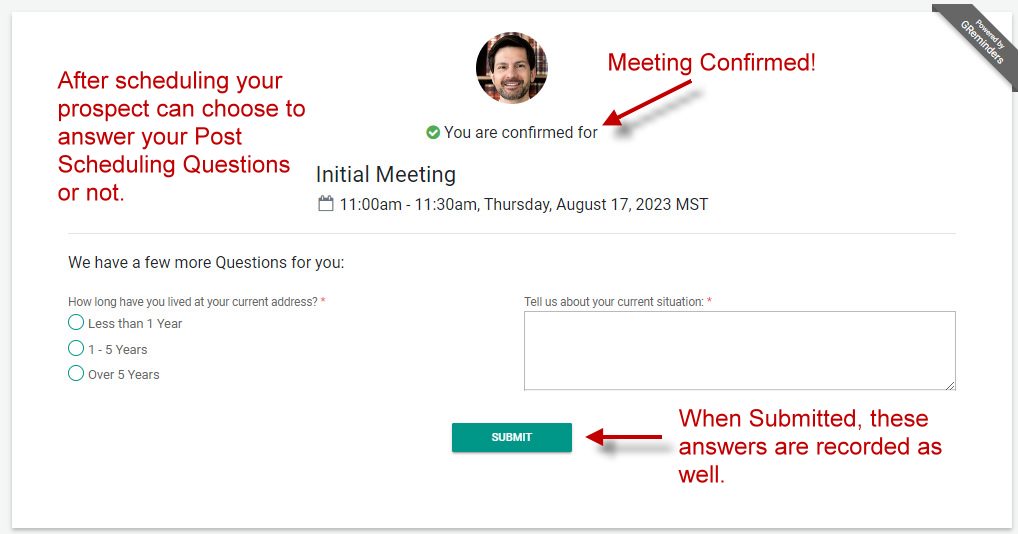 If you are mapping answers to your CRM, Post Schedule Questions will be mapped as well.
Note: Initial booking notifications are delayed for 10 minutes to allow for time to answer additional questions.
Conclusion
Offering your prospective clients an opportunity to schedule first and then answer questions could help you book more initial meetings. Prospects will be more likely to answer questions once they have committed to a meeting, so you achieve both goals.
Try Post Schedule Questions and let us know how it works for you. If you have any questions, you can reach out to us here.
Happy Scheduling!