Learn how Appointment Scheduling technology can increase your ROI and remove a major business headache
Consider this question: how many hours a week do you or your employees spend on appointment scheduling for your business? The answer is probably more time than you'd like. Since time is money, I challenge you to think about the true cost of all that time spent on booking management and not cringe.
Luckily in the technology age, solutions are constantly being built to make our lives easier. If you would like to make your life easier by streamlining your business process, read on and learn about one of the greatest developments in biz tech: Appointment Scheduling Software.
What is Appointment Scheduling Software?
Appointment scheduling software is a tool that allows a business's clients to schedule, reschedule, and cancel appointments through the internet, thereby eliminating time wasted trying to coordinate calendars. Clients wanting to book an appointment with you visit a calendar link that's embedded in your business's website, posted on your social media, linked in your email signature, etc, and select a date and time to meet.
With a quality appointment scheduling app, you set the criteria (i.e., business hours, dates, times, location (physical or online, set by you or optionally by your customer) for when people can schedule meetings or services, based on the times and dates that you or your staff are available. The software prevents double-booking, allows for calendar blocking for days/times off, and lets you control the number of appointments scheduled per day. Other features may be available as well, which we will discuss later in this article.
What is the purpose of Appointment Scheduling Software?
Besides the most obvious benefits of saving you time and money, implementing an appointment scheduling solution at your business will alleviate a major burden on administrative personnel, thereby increasing staff efficiency. Appointment scheduling software can also elevate your professional image by improving your punctuality and sharpening your time management skills. It demonstrates to customers that you value their time as well as your own.
Online appointment scheduling will also allow you to find more time for preparation and planning, all of which translates into better customer service, stronger client relationships, and increased repeat business. Less time spent scheduling appointments equals a shorter sales cycle equals an increased ROI.
What makes a great Appointment Scheduling Solution?
There are many appointment scheduling apps out there. Deciding between them can be difficult, but the best appointment scheduling software should tick all the boxes on this list of features and come standard on any plan:
Syncs with your existing calendar. The best appointment scheduling solutions don't force you to use their calendar; rather they integrate with the calendar your business has been using all along. And the very best solutions offer bi-directional syncing with your existing calendar.
Sends notifications and reminders to your clients to ensure they show up on time for their appointment. Being able to completely customize these communications is the mark of a top-tier appointment scheduling product.
Flexibility. Every business is different and therefore has different needs from their appointment scheduling software. The best ones know this and allow you to tailor their software to meet your business's individual needs.
Integrates with third-party apps. Appointment scheduling software that integrates with other apps that you use for your business every day will not only enable a smoother integration into your business practice, but it will also make change management virtually frictionless.
Branding compatibility. Your appointment scheduling solution should appear to your clients as a part of your business. Therefore, customization of the look and feel of customer-facing platforms, links, and interactions is a must.
Payment processing. Having the ability to take payment at the time of booking is vital to the success of a lot of businesses. It reduces the chance of no-shows and ensures that if a client does ghost on an appointment, you're not out of pocket.
Administrative access. Good appointment scheduling software can be viewed, managed, and edited by administrators and/or multiple users.
Multiple calendar integration. Most people rely on multiple calendars to determine their availability. Your appointment scheduling solution should let you utilize them.
Free trial
Free live customer support/success. Setting up your appointment scheduling software can be tricky, which is why having free customer support is a must.
Affordable pricing.
User-friendliness.
Managing your business in one place with Appointment Scheduling
What kind of business do you operate? Sales? Marketing? Customer service? Regardless of the type of business you have, a good appointment scheduling app will work for all of them to better help you manage things all in one place.
No one wants to risk having a customer schedule an appointment with them on a day or time they don't actually have available, which is why flexibility in the scheduling parameters is key. You should be able to designate a buffer time between appointments; set breaks, days off, and variable hours; and even control how far in advance a customer can reschedule or cancel with you. Having complete control over all aspects of your booking links will give you peace of mind.
Transitioning to a new business tool should be as painless as possible. Your appointment scheduling software's user interface should be easy to navigate, and the booking page your customers see should be customizable to match your business's branding. You should have the option to share a URL for the entire business or individual URLs for each appointment type.
If you have multiple staff members, each should be able to have their own booking page URL to share with customers. Or if you want to offer up round-robin scheduling among your team members, your appointment scheduling solution should allow you to create this as well.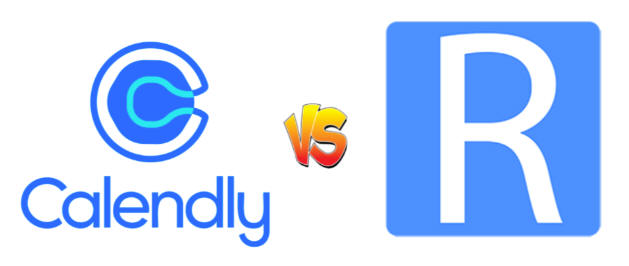 Compare Online Appointment Scheduling Software with GReminders
There are numerous online scheduling apps out there. Probably the most popular online appointment scheduling app is Calendly. So let's make a side-by-side comparison between Calendly (rated 4.7 out of 5 stars on G2) and GReminders, the highest-rated appointment scheduling software (4.9 out of 5 stars on G2).
First, let's start with Calendly. Calendly is a meeting and appointment scheduling software that simplifies appointment scheduling. Small and large businesses, freelancers, educational institutions, and others all use Calendly for scheduling appointment reminders. However Calendly is lacking in a few key areas, and that's why other solutions exist. We'll get to that in a moment.
GReminders is an online appointment scheduling solution that helps you send SMS/text reminders and/or follow-up messages in addition to scheduling appointments online. It provides a whole host of appointment reminder app features that enable you to automate appointment reminders and therefore save you time and money. GReminders can be integrated with multiple online meeting platforms such as Google Meet, Zoom, Skype, Microsoft Teams, Webex and GoToMeeting.
So apples-to-apples, how does Calendly stack up against GReminders? Let's take a look.
Integrations
When it comes to integrations, Calendly scores higher, at least for now. While both apps integrate with all of the major video conferencing platforms and online calendars (Google and Microsoft), Calendly also has more provisions for integrations with platforms like MailChimp, HubSpot, Stripe, and Facebook Pixel. GReminders currently integrates with Pixel and Stripe but is set to launch their HubSpot integration by the end of Q2 2022, so be on the lookout for that feature soon.
Reminder Templates
Calendly's appointment scheduling software offers workflow templates that aid in automation. Their features allow users to schedule appointments and send confirmation emails, reminder messages prior to the event, and a feedback survey after the event.
GReminders also reminds users about important appointments via SMS/text, emails, or robotic voice calls. One key aspect where GReminders truly excels is in making its templates fully customizable and feature-rich, with keywords or phrases that trigger user-tailored messages.
Regardless of your specific needs, you're sure to find a good solution with one of these platforms.
Appointment Reminders
This is where it starts to become obvious why GReminders stands out above Calendly: namely, GReminders' lack of restrictions on the events you can send reminders on.
Calendly limits you by only allowing you to send reminders to appointments or meetings booked through Calendly. GReminders, on the other hand, lets you send SMS reminders to ANY appointment or meeting on your Google Calendar / Outlook / Microsoft Office 365. So whether your client books an appointment with you through a GReminders calendar link or you create the appointment on your calendar manually, GReminders has all of your bases covered.
Pricing
When it comes to price, the bottom line is this: GReminders beats Calendly hands down. At a starting price of $8-10 per user per month, Calendly can quickly become too expensive, especially for larger organizations. Couple that with the fact that you need to be on Calendly's Pro Plan ($12/user/month) to enable SMS/text reminders and the costs start to add up even quicker.
GReminders starts at $5.95/user per month. If yours is a larger organization, GReminders offers you the provision to negotiate enterprise pricing options and customize them according to your requirements. Non-profits also receive a special discount with GReminders appointment scheduling software.
Conclusion: GReminders offers more bang for your buck over the most popular online appointment scheduling platform, and is more affordable to boot.
How to Schedule an Appointment Automatically
All good appointment scheduling solutions let you set up your booking links so that all aspects of any type of appointment are created automatically:
Who: Attach contact information of all relevant parties to the appointment on your calendar. This will enable the software to automatically send appointment reminders to the event attendees.
What: The type of appointment that is being scheduled. Offering lots of types of appointments? Your appointment scheduling software should allow for unlimited appointment types to accommodate the way you do business.
When: Dates and times available for a customer to schedule on your calendar are only the dates and times that you are actually available. Bidirectional sync with your existing calendar and booking controls will let you stay in complete charge of your schedule.
Where: Meeting in a physical location? Set the location or allow your customer to designate it or choose from a list of options. Meeting online? Your appointment scheduling software should integrate with all of your online meeting platforms to autogenerate a meeting link that's specific to that meeting and populates into the calendar event.
Why: A good appointment scheduling app will let you create an unlimited number of intake questions so that you can better understand your customer's needs even before you meet.
Payment: For businesses that require advance payment for their appointments, be sure that your appointment scheduling software offers at least one popular payment integration.
Appointment Scheduling Software FAQs
What software is used to schedule appointments?
The options out there are numerous. Some of the best-known appointment scheduling solutions include Calendly, Acuity, and Doodle. Lesser-known but exceptionally rated appointment scheduling apps include GReminders, Taskeo, and Appointy.
What is Appointment Scheduling software best for?
Appointment scheduling software is best for eliminating the stress and wasted time of going back and forth with your customers to find a day and time that works to meet. The best appointment scheduling software will offer reminder options to significantly reduce the chances that your customer forgets about their appointment with you.
What is the best Appointment Scheduling software?
When it comes to features, customizability, customer satisfaction, and price, GReminders rates as our Best Appointment Scheduling Software
Is there free Appointment Scheduling software?
Most appointment scheduling apps have a bare-bones-free version of their software that limits your communication options to email and restricts your calendar connections and event types.
What do you look for in Scheduling Software?
Syncs with your existing calendar
Sends notifications and reminders
Customizability
Flexibility
Integration with third-party apps
Branding compatibility
Payment processing
Administrative access
Multiple calendar integration
A free option
Free trial
Free live customer support/success
User-friendliness
Is GReminders free?
GReminders has a free version of its appointment scheduling software. The Basic (Free) Plan offers 160 email reminders/month, 1 connected calendar, and 1 event type, but allows you to schedule unlimited events.
Can you use Google Forms to schedule appointments?
Google Forms and Jotform can be used in various ways in conjunction with appointment scheduling. These two articles cover two ways to use the forms and are interchangeable between both formats:
Use GReminders Online Appointment Scheduling with Google Forms
Online appointment scheduling can free up you and your staff so you have more time to work on other important tasks, ultimately adding to your bottom line. Try GReminders free today and learn how easy it is to create an online calendar, just click the Try it Free link below.
If you have any questions, don't hesitate to reach out to us here.
Happy Scheduling!