When you use GReminders automated scheduling, you can control exactly when clients are able to book appointments with you and have a predictable schedule every day of the week.
Let's say your typical appointment lasts approximately 90 minutes and you would like to have 30 minutes between appointments to make notes and prepare for your next client. Let's also assume that you would like to take lunch every day at the same time. Using GReminders' Specific Start Times feature, your clients are able to book their own appointments with you online while you remain in complete control of your calendar.
Using Specific Start Times
In the example described above, the easiest way to control when appointments are booked with you is to use the Specific Start Times feature.
Under Event Types, begin by setting up an event as you normally would. Choose a name, a brief description, a location and indicate which calendar to create the event on.

Under Event Duration, choose "Fixed Duration" and the time you would like your client to see as the length of the appointment. In this example, we would choose 90 Minutes.
You can then prevent clients from scheduling on your calendar within a period of your choosing. For some, this may be a couple of hours and for others, it may be a couple of days.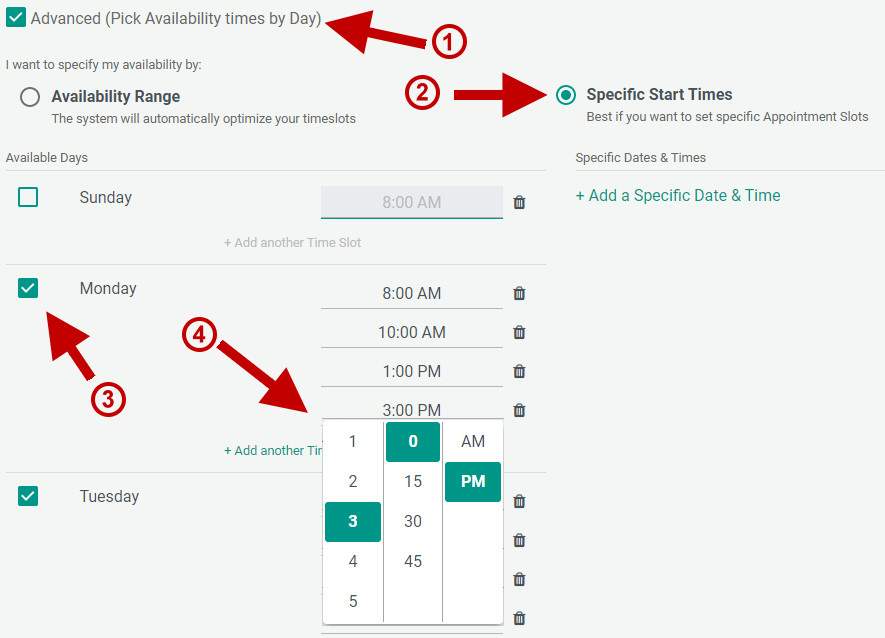 Under Set Your Availability, select Advanced.
Next, select Specific Start Times.
On the left, select the days of the week to create a schedule.
Then indicate the start times for each appointment.
Complete the rest of the event setup and save.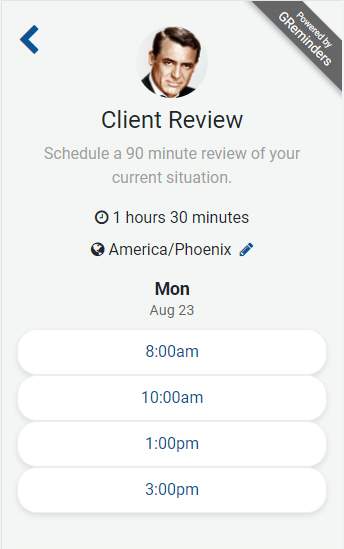 When your clients access your online scheduling calendar, they will see the time slots you have chosen each day to book their appointments with you.
They select the time that works best for them, complete the scheduling questions you have chosen, and receive a notification of their appointment. They can add the appointment to their calendar and, of course, receive automated reminders you have set up to ensure they arrive on time.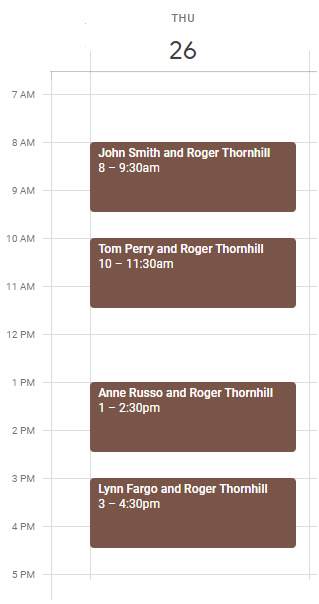 You'll see your client appointments automatically scheduled on your Google Calendar or Outlook/Outlook 365 Calendar exactly how you planned. You eliminate the back and forth of scheduling and add predictability and efficiency to your day.
Using the Specific Start Times feature with GReminders' automated scheduling helps you spend your time on the things you do best.