If you would like to send special reminders only to clients you're meeting with at a specific time of day, you can accomplish this easily with GReminders automated reminder system.
For example, if you meet with clients after normal working hours in an office building that has restricted access during that time, you may wish to send a reminder that provides special instructions for gaining access.
Sending a reminder with special instructions to those who don't need them could be confusing, so you avoid that with the Start/End Time Criteria.
Setting up the Reminder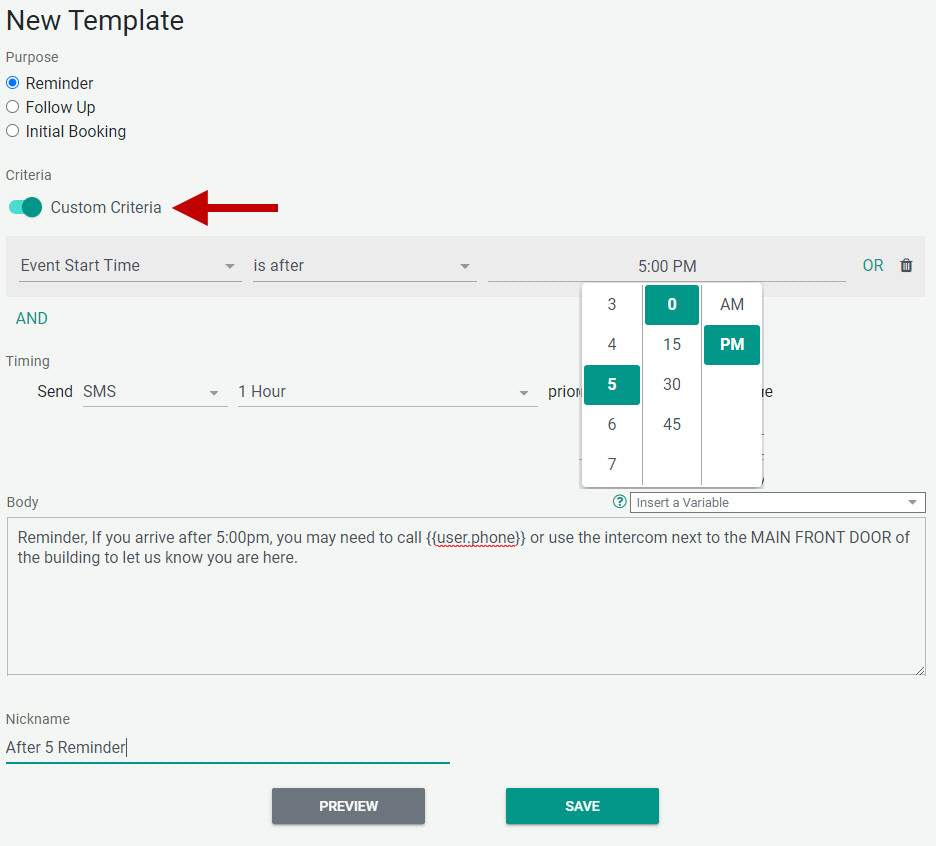 Select, "Add Template" from Reminder Templates.
Indicate the Purpose of the Reminder.
Move the "Custom Criteria" slider to the right to add a criteria.
Choose Event Start or Event End Time.
Select the condition that meets your goal, i.e., "is after".
Indicate a time that will trigger the reminder.
Decide when you would like to send the reminder.
Customize your message.
Create a Nickname for this Reminder.
Save.
Now, only appointments that fall within the criteria you have selected will receive this reminder. You'll help those who need the information and avoid confusing those who don't need it.
If you need any help, please reach out to [email protected] or schedule a one-on-one system setup call with one of our Customer Success Representatives during your free trial. Happy Scheduling!