When you allow your clients to book time on your calendar you have a variety of options. One is the ability to add an artificial buffer POST meeting or appointment to give you some breathing room before the next appointment is scheduled or booked.
GReminders works off of "Event Types" for public bookings. Each Event Type can have their own Buffer built in. For example, a "Deep Dive" Event Type could have a 2 hour buffer whereas a Demo meeting may only have a 10min buffer, while another may not have a buffer at all. This setting is available on both individual and Team Event Types.
You will find this setting under Event Types here: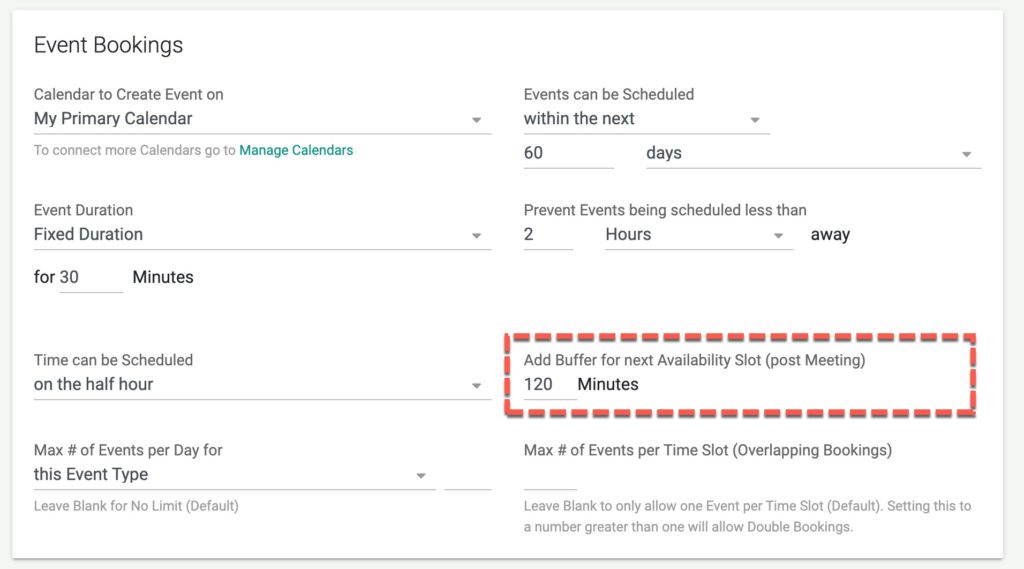 So that works great for Event Types, but what about meeting that you manually put on your Google or Outlook Calendar?
There is a setting for that. Go under Host Settings and you will find:

This setting will apply to ALL manually created Meetings / Appointments or Events on your Google or Outlook calendar. This setting will ALSO apply if customers want to reschedule with you.
Let's look at another Example and Scenario
Given the following setup:
We have a manually booked event on our Calendar on Thurs at 12pm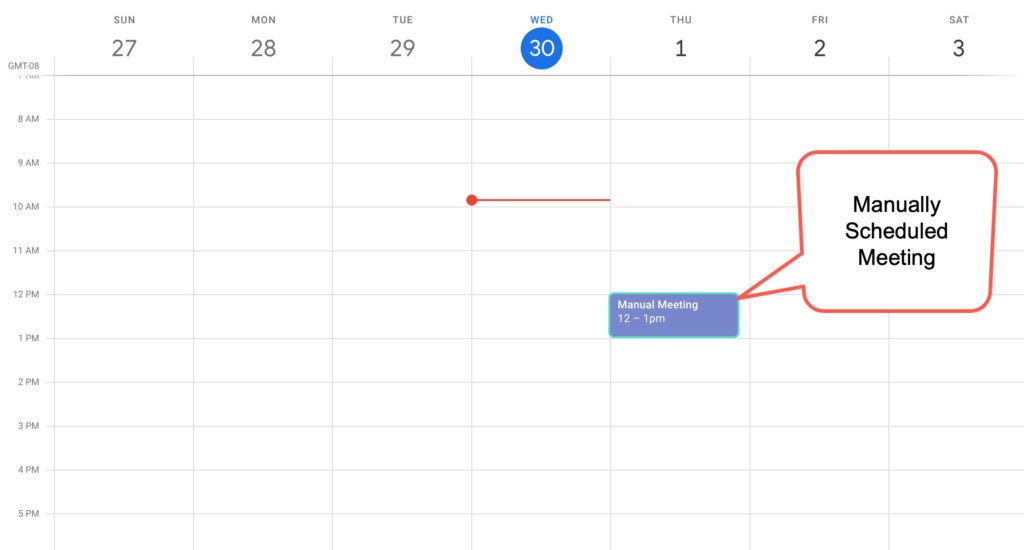 Our Host Setting for manually booked events is set to 30 minutes.
Our Event Type buffer is set to 120 minutes as seen below: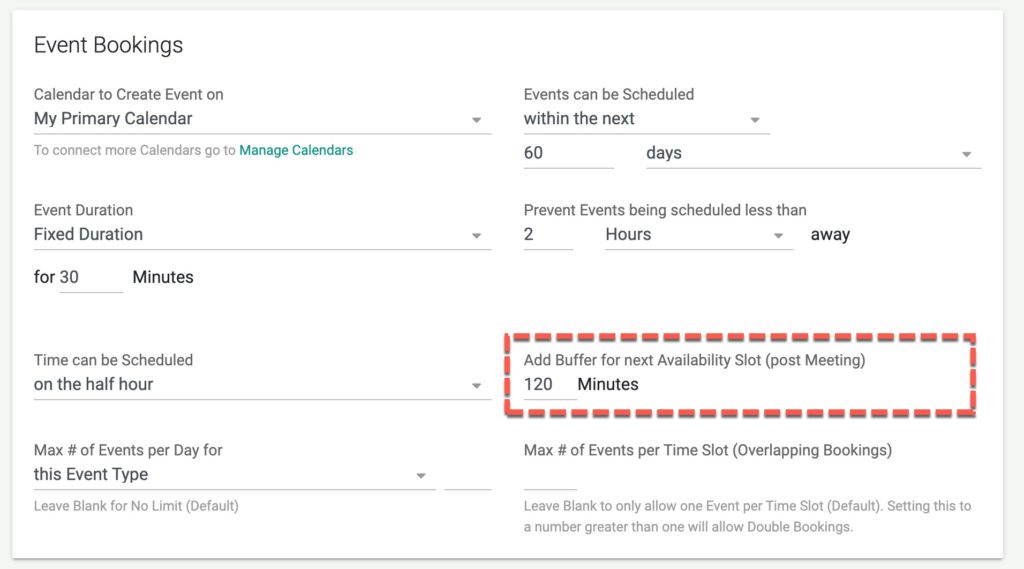 Then when your client looks to book a meeting with you, they will see this availability: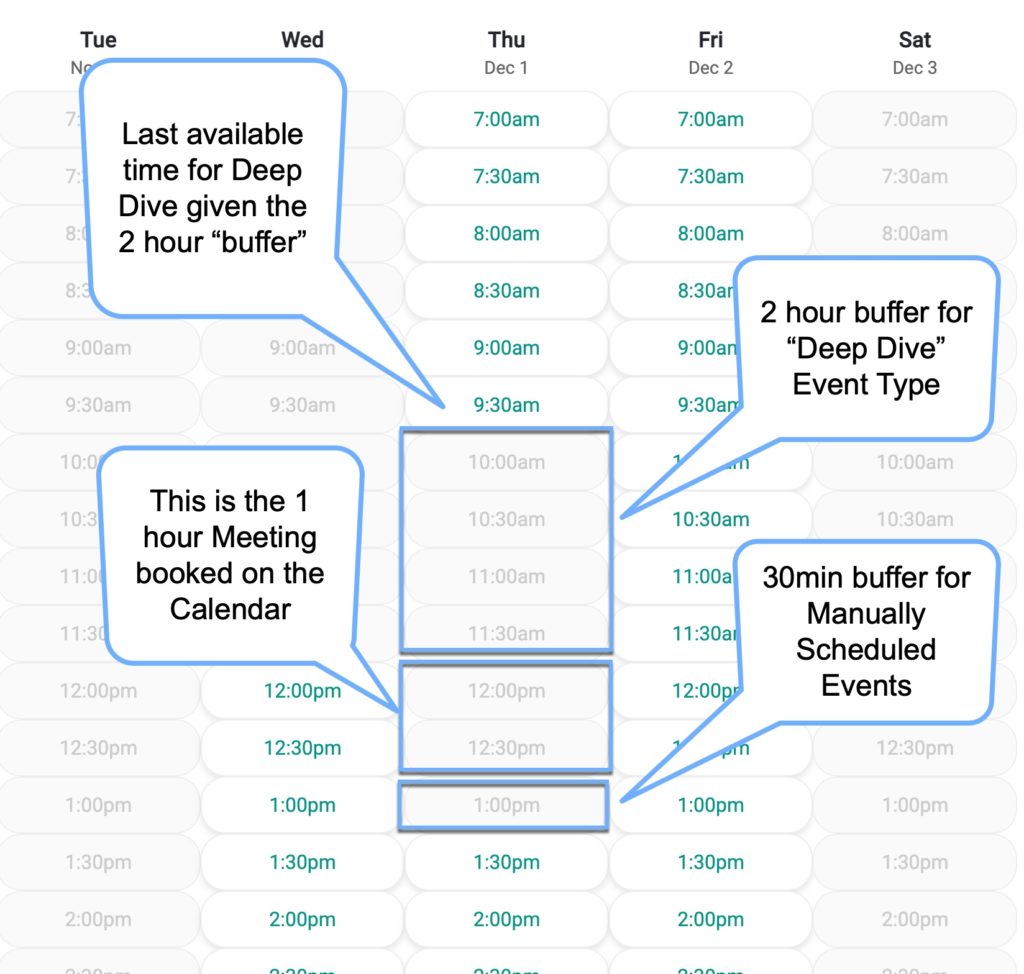 The last available slot for the morning is 9:30 because the Deep Dive Event Type is for 30min, so 9:30-10a, and then you are requiring a 120 min buffer (2 hours), which would take it from 10a-12p. From 12p-1p you have a manually scheduled meeting. And since your host setting for manually scheduled meetings is set to 30 minutes we further block 1p-1:30p.
Still have questions? Please reach out to [email protected]
Happy Scheduling!