GReminders offers a host of Automated Scheduling Event Types, including 1:1, Group/Class Event Types, Team Event Types, Round Robin, All Together, and more…
Introducing Recurring Event Types.
This means you can let your clients book:
Daily Recurring Appointments
Daily on certain Weekdays, every Tuesday/Thursday for example
Weekly
BiWeekly
Monthly
Every Quarter
Every 2 Months
etc….
for up to N sessions or occurrences OR with a specific end date.
These are available on 1:1 Event Types OR Team Round Robin Event Types and of course as Managed Event Type Templates.
To utilize these Recurring Event Types go to your Event Types and select New Event Type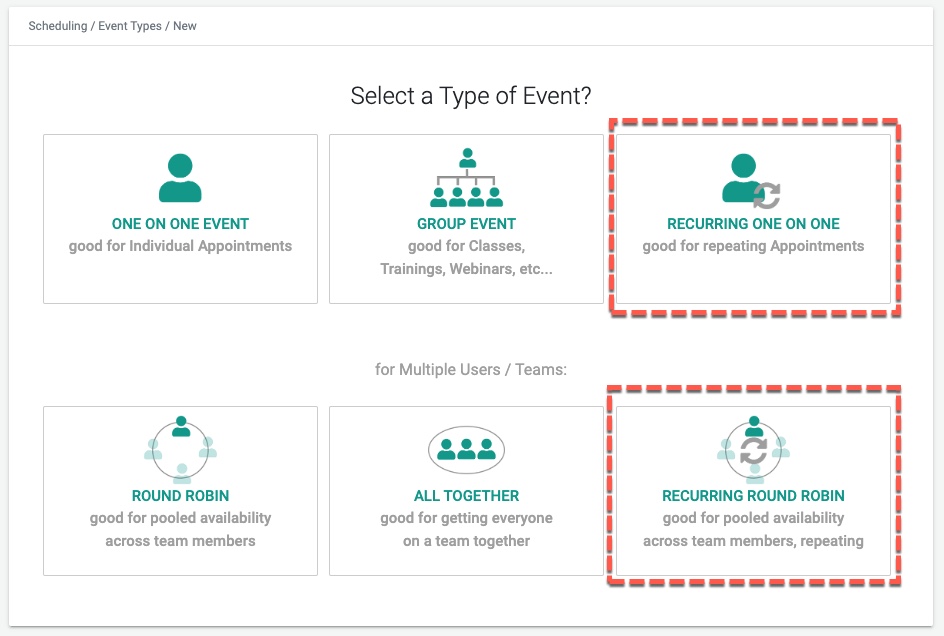 Select Recurring One on One and you will see a Recurring Section in the Booking Section of the Event Type Page like so: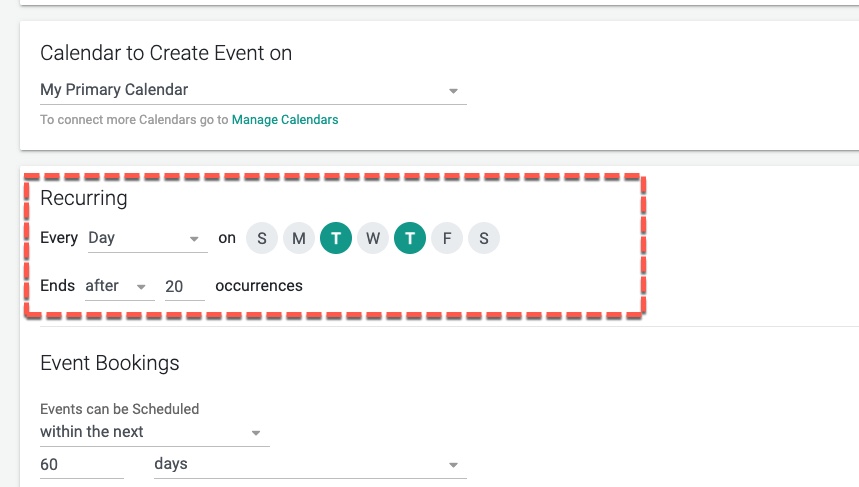 Or select Weekly or BiWeekly

Or Monthly or Quarterly like below

Then when you share the Event Type Link with your Client, they will be able to book a Recurring Session with you.

GReminders will look forward several sessions to make sure you are available for the next 3-4 instances and offer those time slots. We don't want to schedule a first session and then need to rebook the next session due to a timing conflict or something else.
These will show up as Recurring Events in your Google, Outlook or Redtail Calendar.
Note:
Payments (Stripe/Square, etc…) are not supported for Recurring Sessions at this time.
Available on the Professional Plan or above.
That's It. Any questions? Reach out to [email protected]
Happy Scheduling!