When you use GReminders for Automated Scheduling you have the ability to share your Link or an Event Type Link, or even share a One Time Use Link (which is already quite helpful for allowing a person to book with you once without exposing your calendar indefinitely).
Introducing Event Types that require your APPROVAL before the Event booking becoming final.
Let's get to it.
Go Create a new or edit an existing Event type.
Toggle the "Require Approval Prior to Final Booking" so you enable this feature for this event type:

Next share your Event Type Link with your client. Let them book with you.
Once they completed their booking they will see something like this: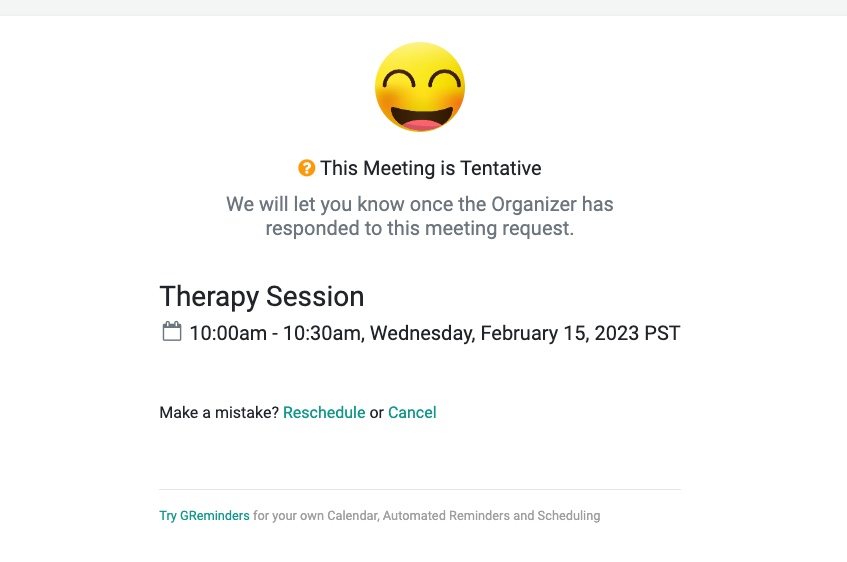 You will then receive an email or text/sms (depending on your host settings), about a new booking that requires you to Approve OR Decline the appointment.
Note: bookings that require approval that have NOT been approved yet will NOT be on your Google or Outlook calendar. They WILL block time (so others cannot book the same slot) but they will not appear on your Google/Outlook calendar UNTIL they are Approved.
The email you (the host) will receive looks something like this: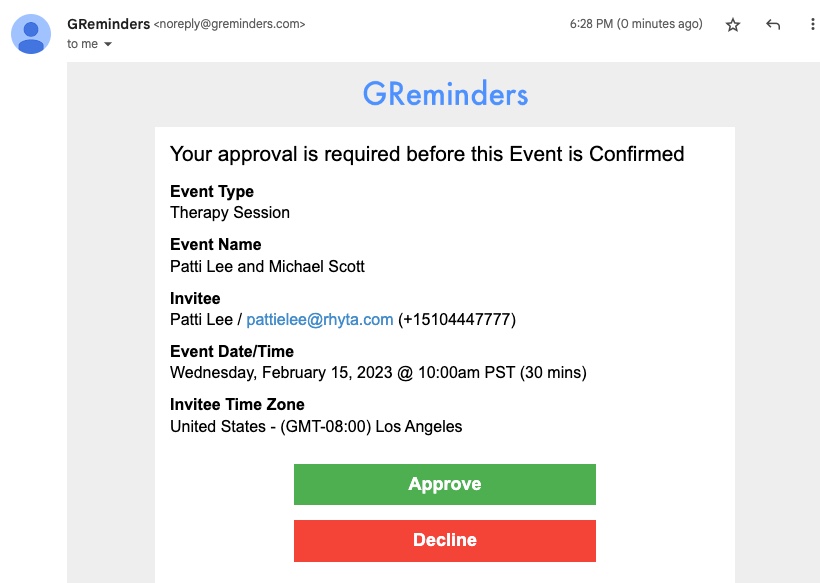 From here you can Approve OR Decline this Appointment.
If you Decline, you will have the ability to add a Note to your client, which they will receive.
If you Approve, the meeting will be added to your Google/Outlook calendar AND Notifications will start to fire. For example, if you have an Initial Booking Notification this will be sent out as soon as you Approve the Appointment, not prior.
You can also approve this from within the GReminders web app when you click on the Event Detail page like this:

Few other Notables:
Payments are currently not supported for Event Types that require Approval (if you need this please contact [email protected])
Events will auto decline after 14 days if you do not approve them. You can change this setting under Host Settings.
Approvals do not work for Group Events (it doesn't make much sense)
Remember, notifications will NOT go out UNTIL you Approve the Event/Meeting.
That's It.
Any questions, please email to [email protected]
Happy Approving and Scheduling.