GReminders is proud to announce that we have been awarded, Top 100 Fastest Growing Products for 2023 by G2 as part of their Best Software Awards.
G2 is the one of the most trusted review sites for business software, recording over 80 million visitors annually. G2 scores products based on reviews gathered from users and from data gathered from other online sources and social media sites.
GReminders provides automated online scheduling and appointment reminders for sales professionals, financial advisors, accountants, attorneys, healthcare professionals, recruiters, the real estate industry and more.
In the fall of 2022 and winter of 2023, GReminders ranked #1 in G2's Momentum Grid of Online Appointment Scheduling software applications.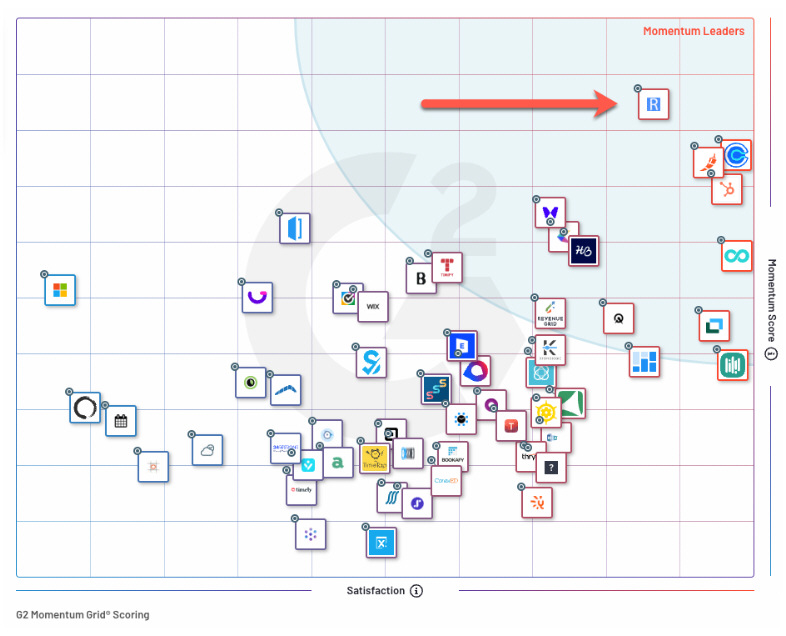 The Only Online Appointment Scheduling App to Rank in the Top 100 Fastest Growing Products
GReminders is the ONLY Online Appointment Scheduling software application to rank in 2023's Top 100 Fastest Growing Products. GReminders ranked #32 out of Approximately 100,000 software apps across 2000 categories listed on G2.com!
Thank You!
We can't thank our users enough. Not only have you taken time to share your experiences about GReminders on G2, but you have also provided us with suggestions and feedback that has helped us to be recognized as one of the leading online scheduling software solutions in the world.
We are grateful for the partnership we have with users like you and will continue to provide you with new, innovative featues, and unparelled support!
Reach out to us and let us know how we can help you!