As a HubSpot user, you want to get the most out of your platform and find ways to maximize your sales productivity. One way to do this is by using GReminders with HubSpot. GReminders is an automated text messaging platform that can help you increase sales productivity and reduce appointment no-shows. In this article, we will discuss how to use GReminders with HubSpot, the benefits of using GReminders with HubSpot, and some best practices for setting up GReminders with HubSpot.
Introduction
GReminders is an automated text messaging platform that allows you to send text message reminders to customers or prospects. It is an efficient and cost-effective way to remind customers of their appointments or remind them to schedule a future meeting. GReminders integrates seamlessly with HubSpot, allowing you to send automated text messages directly from HubSpot.
Using GReminders with HubSpot has several key benefits. It can help increase sales productivity by automating the process of sending reminders, reducing the amount of time spent manually sending messages. It can also help reduce appointment no-shows by sending automated reminders to customers prior to their appointments. Finally, it can automate scheduling by allowing customers to respond directly to the text message and book their next appointment.
Setting Up GReminders with HubSpot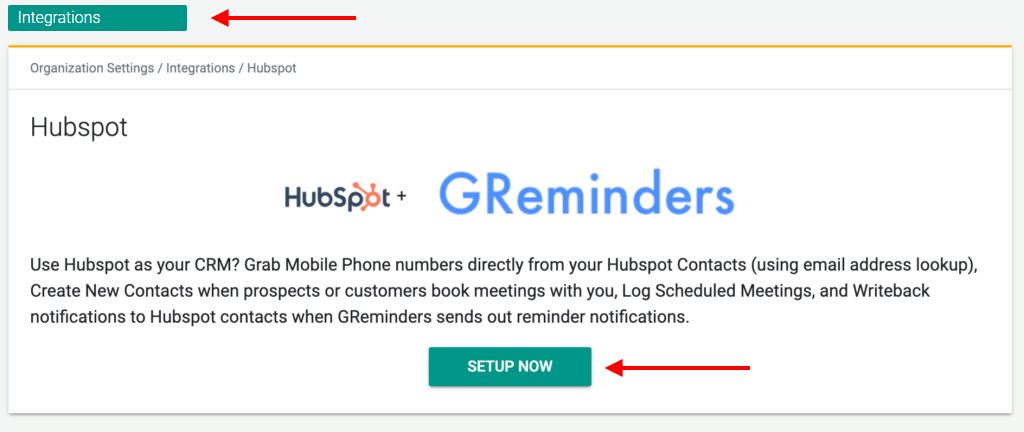 Setting up GReminders with HubSpot is simple and straightforward. Click on Integrations on the main menu, scroll down to HubSpot, select Setup Now, and enter your HubSpot credentials. Then select your setup options.
Setting up Reminder Templates
The next step is to create reminder templates for your text messages. GReminders allows users to set up reminders quickly while allowing for full customization and flexibility.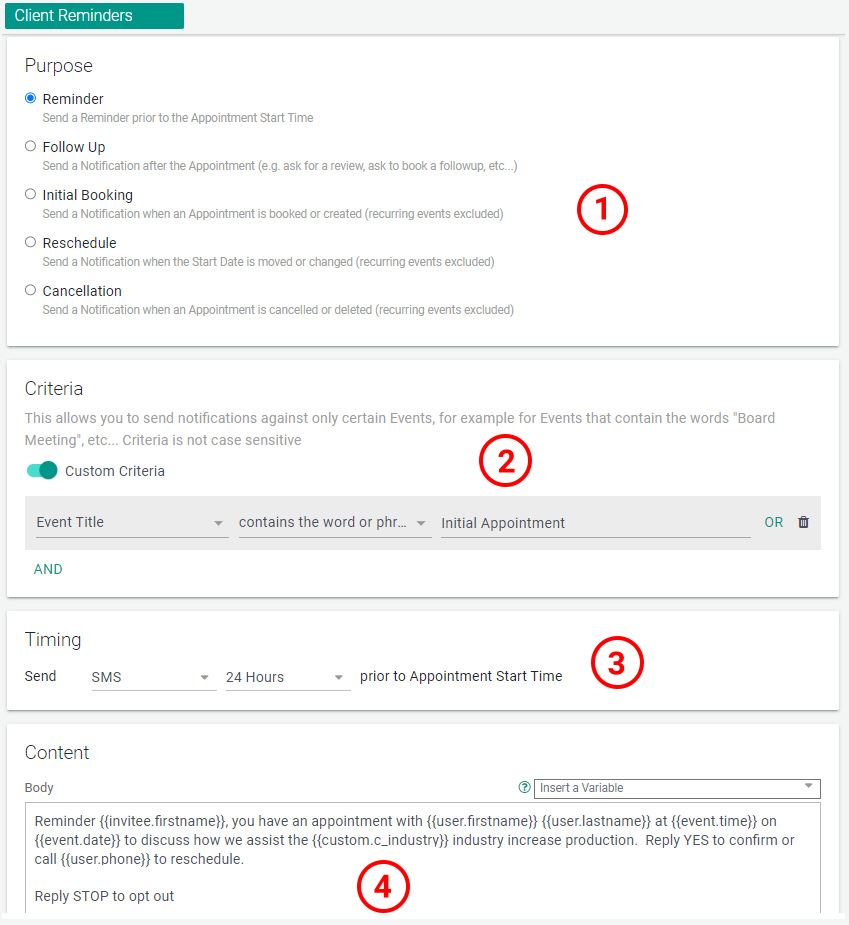 You will have choices like:
Purpose of the Reminder
Sending Specific Reminders based on Custom Criteria
The Type of Reminder and When to Send it
Custom Content with a wide range of Variables to Use
Learn more about setting up reminder templates here.
Setting up Custom Questions
Not only can you send text reminders from HubSpot when you integrate with GReminders, but you will also have access to one of the most full featured automated scheduling tools in the marketplace.
One of the features that is included is custom questions that can be mapped to your HubSpot database and used in reminders.
To begin, click on Custom Questions from the main menu.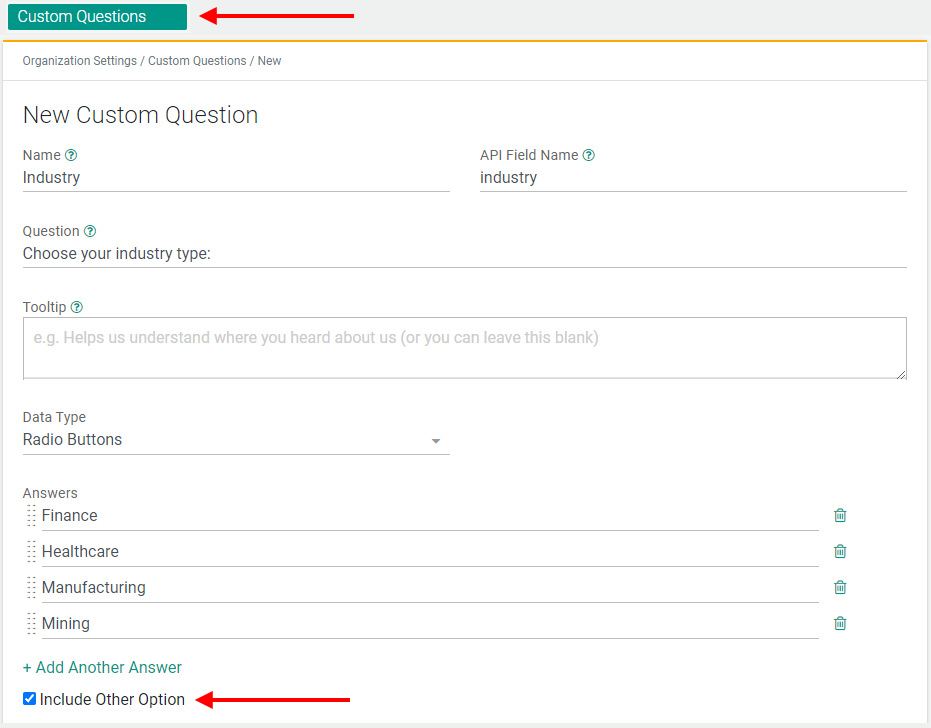 Now create a name for the question, the question your clients will answer, and determine how they will answer (single or multi-line text, checkboxes, radio buttons, etc.).
In the above example, the user can select from a list by using a radio button or include an "Other" answer.
Once you save the custom question, a unique variable will be created that you can use to map questions to HubSpot (below) and use in your reminders (see example above where the variable, custom.c_industry was used in the reminder template).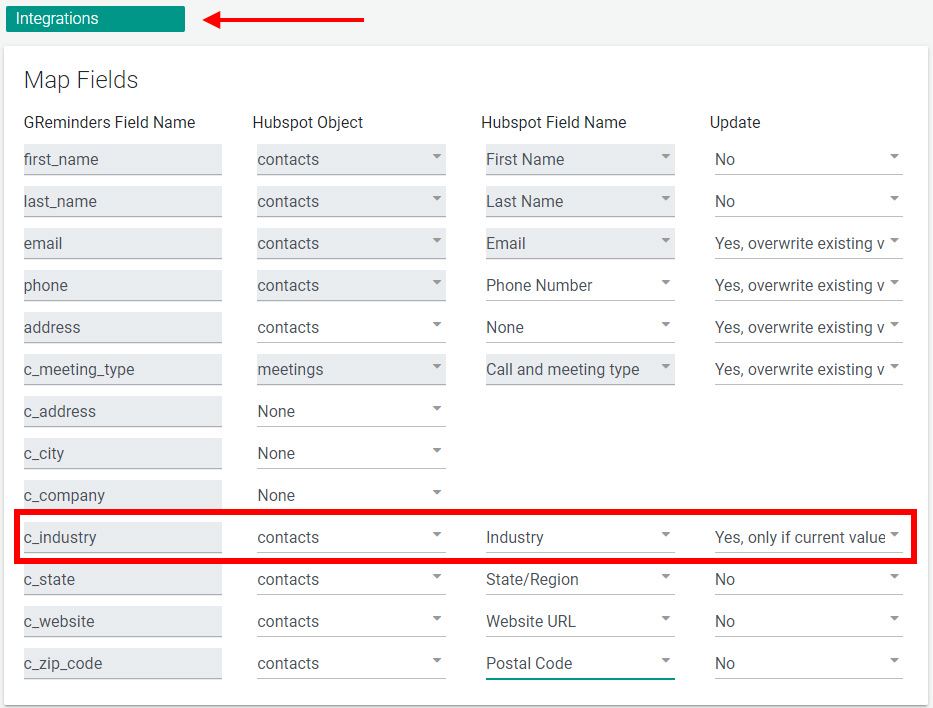 To map your custom question to HubSpot, open your HubSpot integration setup under Integrations. Choose the HubSpot Object, field, and select if you want this field to update with new information under different circumstances. Make sure to save your changes. For more information about field mapping, click here.
Setting up Automated Scheduling Event Types
Now it's time to set up automated online scheduling. Under the Event Type menu, choose what type of event type to create. You can create a one-on-one event, group event (seminars and webinars), or all together or round robin team events.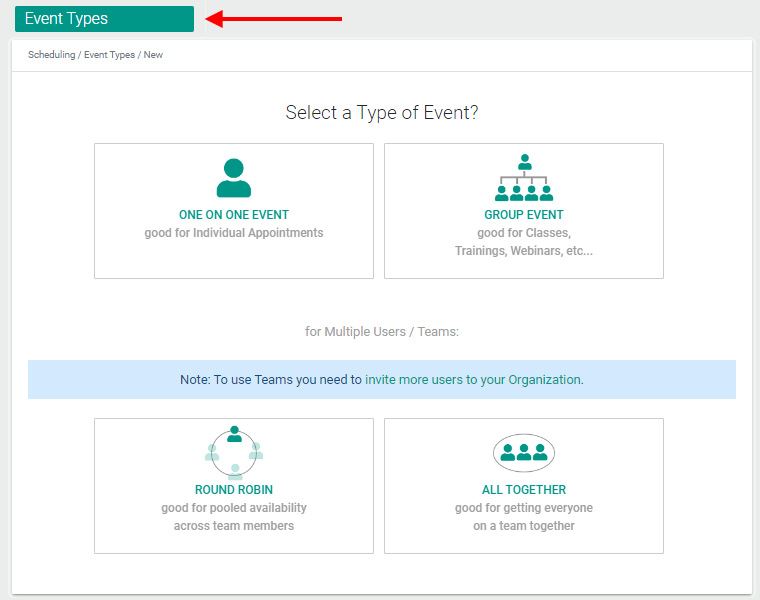 After selecting your event type, you'll have many options to choose from, including:
Event Description
Custom Location (including online meeting app integrations)
Calendar to Create Event On
Calendars to Check Availability
How Far in advance Your Client can Schedule
Number of Events per Day
Buffer Time after an Event
Days and Times Events can be Scheduled (down to 5 min increments).
Many more.
One of the most important areas to focus on, especially for initial appointments, is the questions you'll ask your prospects or clients to complete.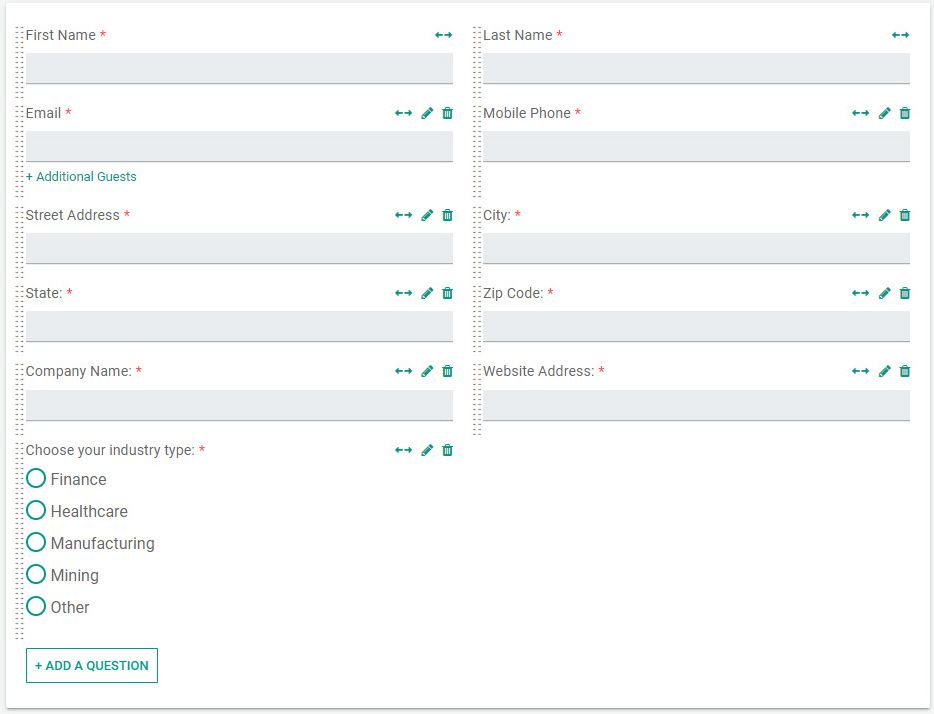 Each question can be mapped to your HubSpot CRM. Here's what you'll see in HubSpot: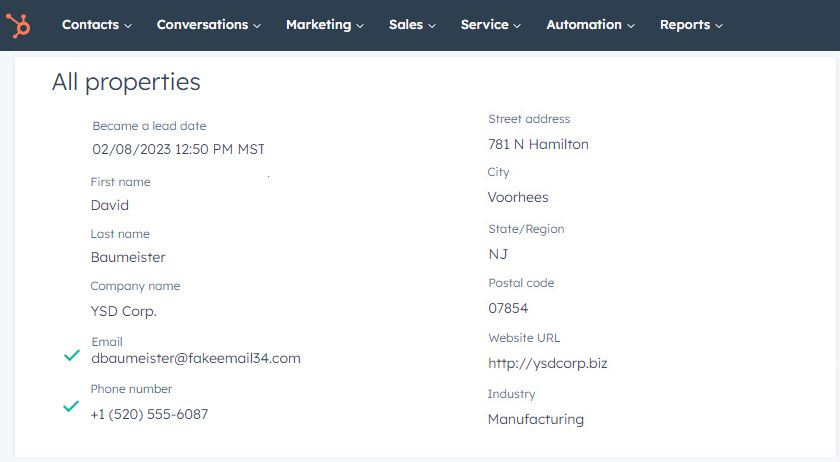 Best Practices for Setting Up GReminders with HubSpot
When setting up GReminders with HubSpot, there are a few best practices that should be followed in order to maximize its effectiveness:
Use clear and concise language when creating your text message templates. Keep your messages brief and to the point so that they don't overwhelm or confuse your customers or prospects.
Personalize your messages as much as possible. Use the customer's name and other relevant information that you have collected in order to make the message more personal and engaging.
Test your automation rules before using them in production. Make sure that the correct message is being sent at the right time and that all of the conditions are being met correctly.
Monitor response rates for each message and adjust accordingly. If you notice that certain messages are not performing well, make adjustments as needed in order to improve response rates and engagement.
Conclusion
Can HubSpot send text messages? Yes, you can send text message reminders when integrating GReminders with HubSpot. The integration can provide a number of benefits for sales teams, including increased sales productivity, reduced appointment no-shows, and automated scheduling. The setup process is simple and straightforward, and following best practices such as using clear and concise language, personalizing messages, testing automation rules, and monitoring response rates will help ensure maximum effectiveness. With GReminders, you can streamline customer communications and get the most out of your HubSpot platform.
If you haven't tried GReminders, click on the Try it Free button on this page to get started. Make sure to sign up for a free one-on-one system setup Zoom meeting with one of our Customer Success team members after signing up for help in getting the most out of your trial.
Happy Scheduling!