Salesforce is a customer relationship management (CRM) platform that helps businesses manage customer data, sales, and marketing. It offers a range of products for managing customer relationships, including Sales Cloud, Service Cloud, Marketing Cloud, Commerce Cloud, and more.
Why use text messages for reminders?
Text messages (also referred to as SMS messages) are a quick and easy way to send reminders to prospects and clients who have scheduled meetings with you. They provide a personal touch that can help increase customer engagement. Text messages also have a higher open rate than email, making them an effective way to reach your customers.
GReminders integrates directly with Salesforce enabling users to send automated SMS text message reminders.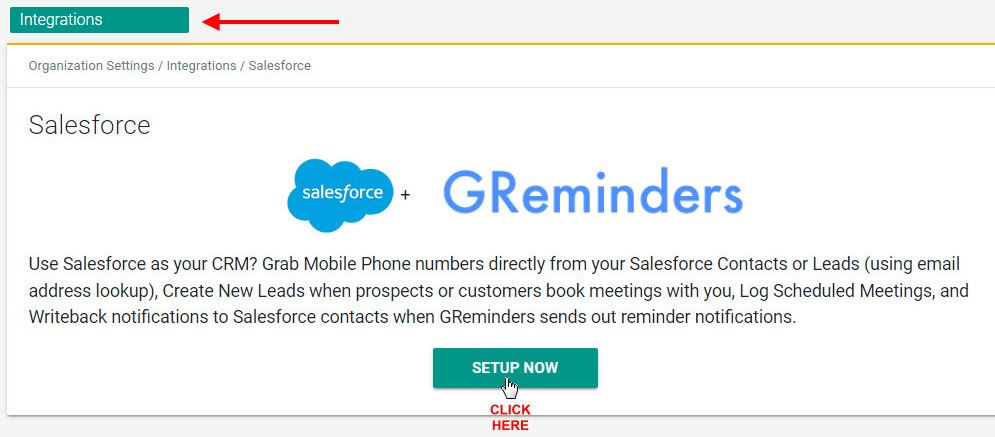 Select Integrations from the main menu, scroll down to Salesforce and select Setup/Setup Now. Then just enter your Salesforce credentials and your setup options.
Reminder Templates
Using GReminders, users can determine exactly when to send reminders, from the time of the initial booking, anytime prior to an event and up to 3 years after the event date.
Custom reminders can be set up quickly in GReminders by utilizing the reminder templates.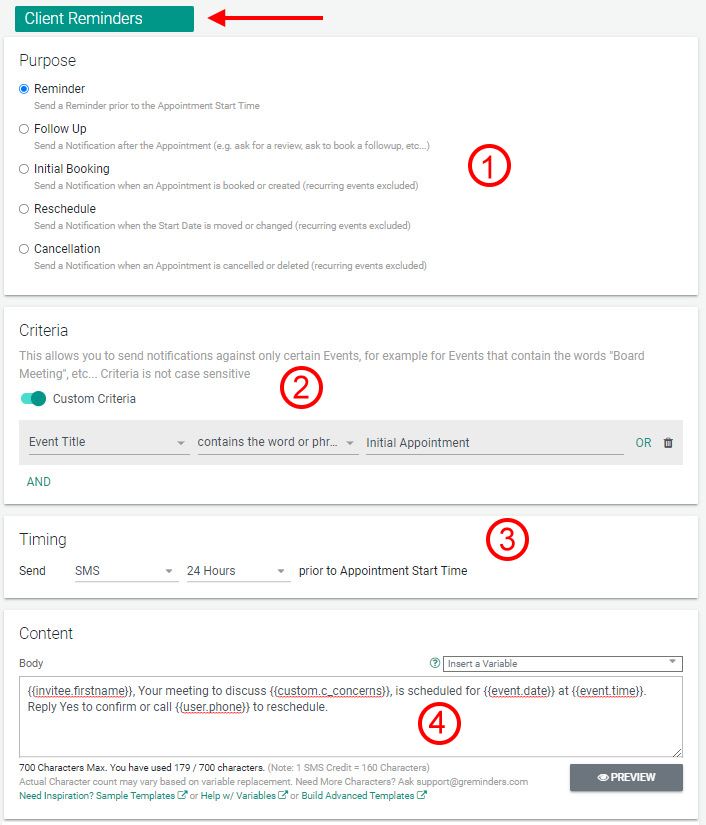 You will have choices like:
Purpose of the Reminder
Sending Specific Reminders based on Custom Criteria
Type of Reminder and When to Send it
Custom Content, including a large range of Variables
You can learn more about setting up reminder templates here.
While the purpose of this article is primarily to address sending SMS text reminders when scheduling appointments with Salesforce Leads and Contacts, including GReminders automated scheduling as part of your Salesforce/GReminders integration, provides even more dynamic and effective reminders.
Creating Custom Questions to Use with Online Scheduling
Before we discuss automated scheduling, we will look at an important feature that can be used with scheduling, custom questions.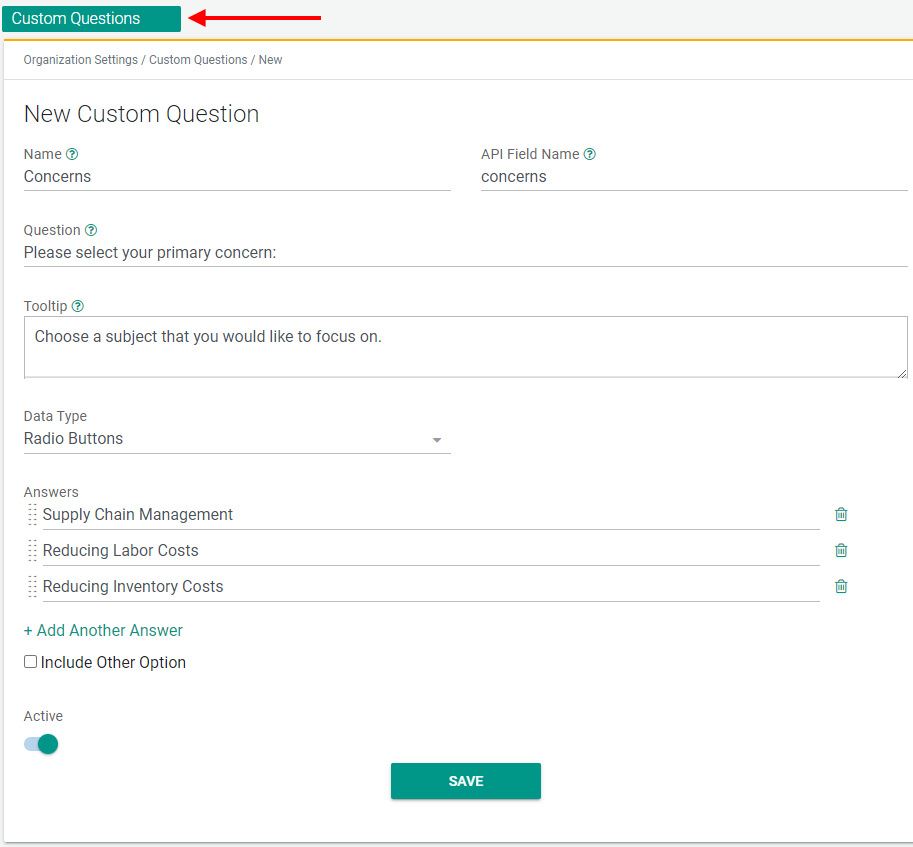 To create custom questions, select Custom Questions from the main menu. Choose a name for your question, the question your clients will see, and how you wish to collect the answers (multiple choice, text, checkbox, etc.).
Creating custom questions has multiple advantages. One advantage is that questions are available for anyone in your organization to use when they create event types. Another advantage is that when you create custom questions, unique variables are created and can be mapped to Salesforce (discussed in the next section) and also used in your reminders.
For example, if you asked what your client's main concern was, you could send a reminder that said something like, "Your meeting to discuss reducing labor costs, is scheduled for…" If you look closely at the image of the reminder template above, you'll see the variable, custom.c_concerns, included in the message.
Mapping Custom Questions to Salesforce
Now that you have your custom questions setup, you can return to your integration setup to map questions to Salesforce.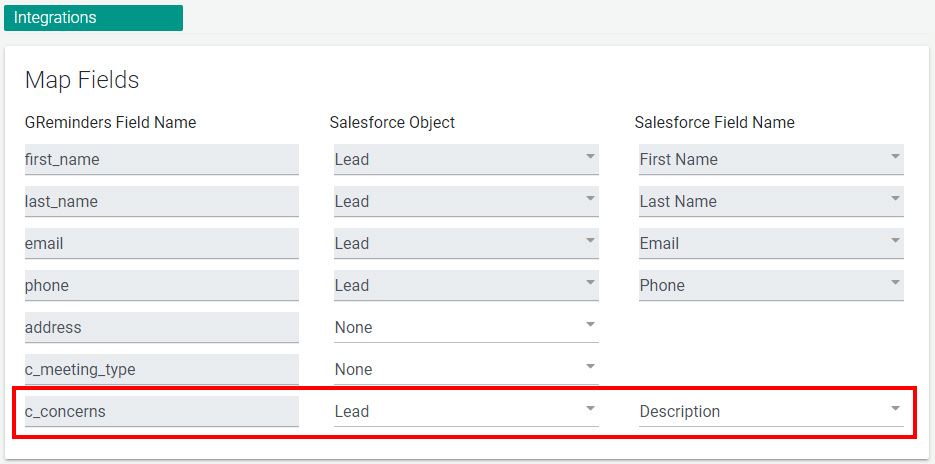 Start by selecting the Salesforce Object to map to and then select from a list of available fields in Salesforce. These fields can include custom fields. For our example, we'll map our question to the Description field.
Creating an Event Type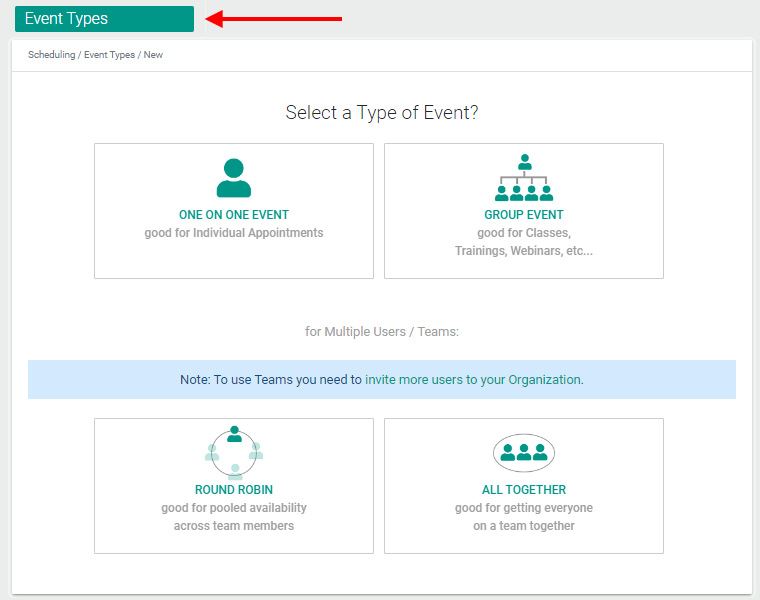 GReminders allows you to create one-on-one events, group events (like seminars), all together team events (a group of your colleagues meet with one or more clients) and round robin team events (where the first available or highest priority representative is scheduled).
You'll have many options to choose from when creating events, such as:
Event Description
Custom Location (including online meeting app integrations)
Calendar to Create Event On
Calendars to Check Availability
How Far in advance Your Client can Schedule
Number of Events per Day
Buffer Time after an Event
Days and Times Events can be Scheduled (down to 5 min increments).
Many more.
In addition to the options listed above, you can include the custom questions we discussed earlier.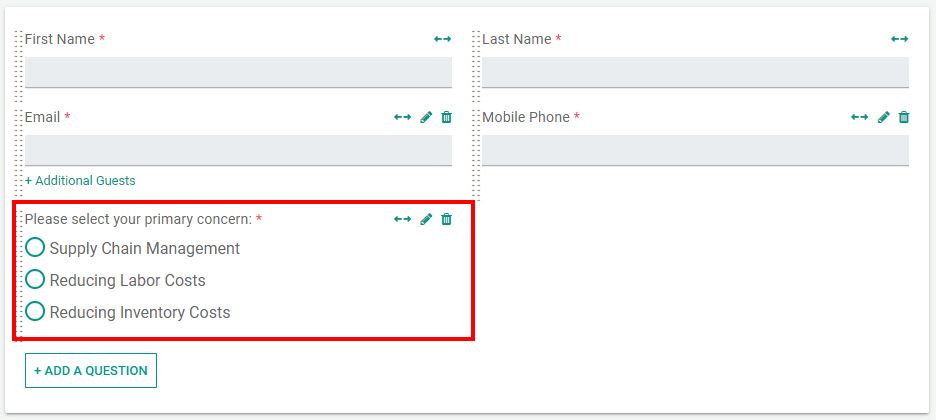 When your prospects or clients fill out the question above, you'll see the answer in Salesforce: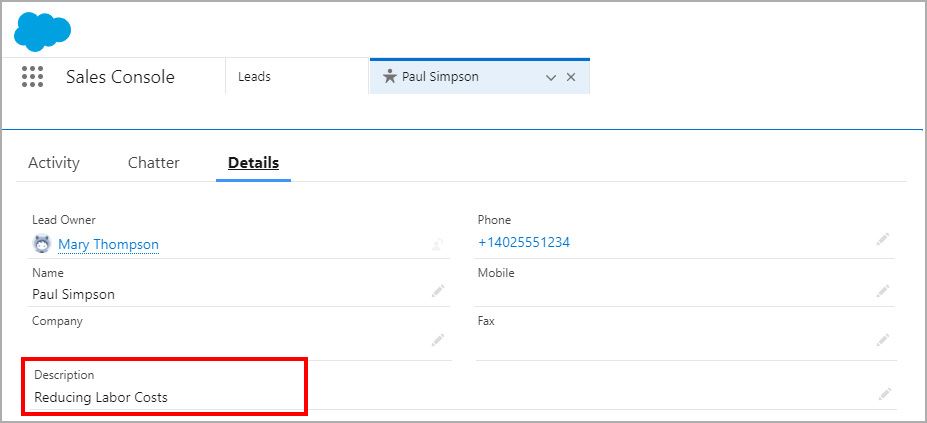 There are no limits to the questions you can include in your form, making them a powerful sales scheduling tool.
For more information about setting up event types, click here.
Benefits of Using GReminders Text Messaging
Automated text message reminders – GReminders makes it easy to schedule automated text message reminders. This helps reduce the time spent manually sending text messages and ensures that customers always receive timely reminders.
Reduce no-shows – GReminders can be used to send automated text message reminders prior to appointments or events. This helps reduce the number of no-shows and ensures that customers are always on time.
Remind clients to schedule again – Use follow up reminders to remind your clients that it is time to schedule another meeting.
Get confirmation – Use reminders to get appointment confirmations so you know in advance if clients intend to show up for their meetings or not.
Benefits of Using GReminders Scheduling
Eliminate the Back and Forth – Using GReminders automated online scheduling eliminates all the back and forth associated with scheduling appointments.
Scheduling Prospects Quickly – With Round Robin team scheduling, you can make sure that prospective clients who are shopping for your services can meet quickly with someone from your organization.
Add New Leads to Salesforce – New clients who schedule with you using GReminders automated scheduling will be added as a new lead to Salesforce.
Map Questions to Salesforce – Answers to custom questions can be mapped to Salesforce, including hidden questions like UTMs for tracking purposes.
Conclusion
Can Salesforce Send Text Messages? Yes, Salesforce users can use GReminders to send automated text message reminders to clients, reducing no-shows and ensuring meetings start on time. Text messages can be personalized as contact information from Salesforce is imported into GReminders.
To start your free trial of GReminders, click the Try it Free button on this page. Then learn more about setting up the integration here.
Be sure to schedule a one-on-one Zoom meeting with a GReminders Customer Success team member who will help you get started so you can get the most out of your trial.