GReminders integrates directly with Wealthbox CRM and allows you to:
Send Personalized SMS Reminders to Wealthbox Contacts
Writeback Reminders as Notes Against Wealthbox Contacts
Create New Contact Records in Wealthbox when New Contacts Schedule with You
To start your free trial of GReminders and integrate to Wealthbox, follow the steps below. The entire setup process takes just a few minutes to complete and you could be ending the back and forth of scheduling and eliminating no-shows just minutes from now.
Syncing Wealthbox with Your Calendar
Before setting up your Wealthbox integration with GReminders, you'll need to make sure Wealthbox is synced with your Google or Outlook Calendar. In Wealthbox, select the 3 vertical dots at the top right hand corner of the app. Then select Applications and scroll down to either Google Calendar or Outlook Calendar.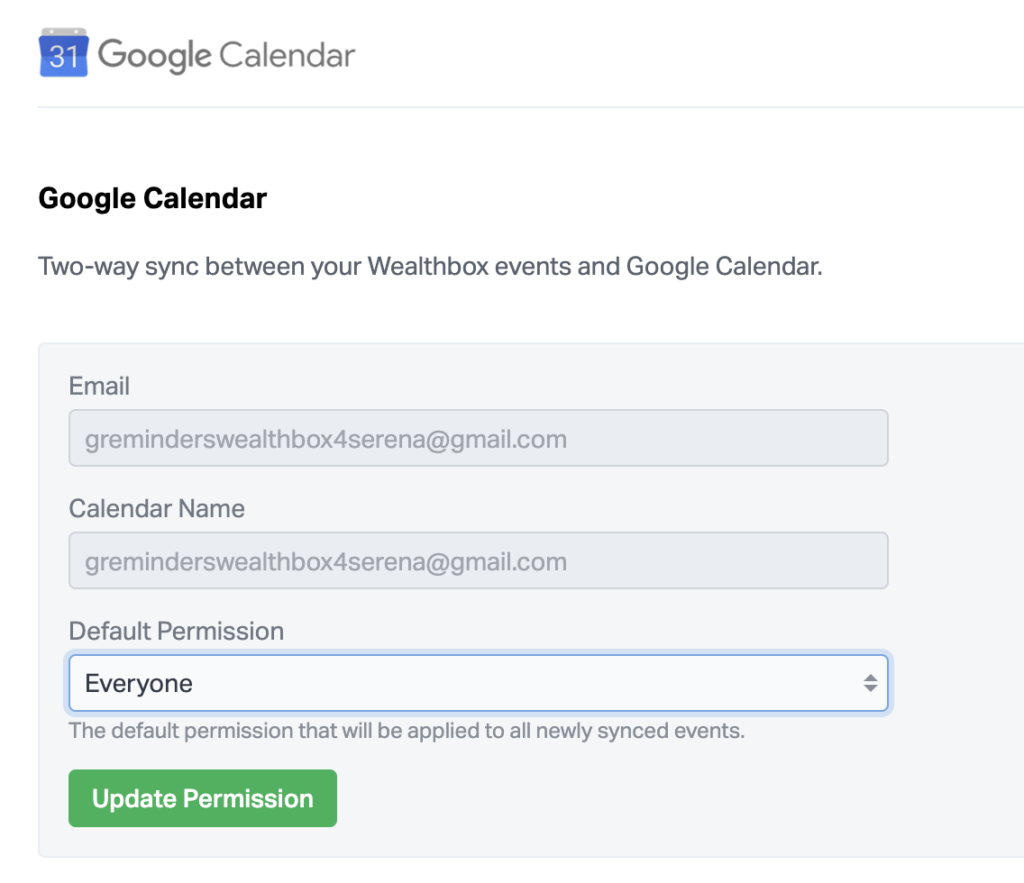 Starting Your GReminders Free Trial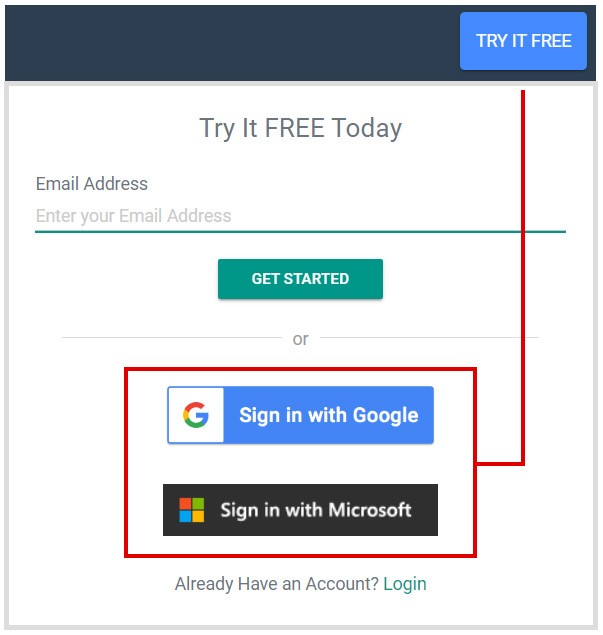 You can start your Free Trial by clicking on any Try it Free button on our site, including the buttons on this page. Or, if you would prefer a demo of our integration and help setting up your trial, click HERE and select Get a Demo.
After selecting Try it Free, connect the calendar you use and allow GReminders permission to read your calendar events.
Integration Setup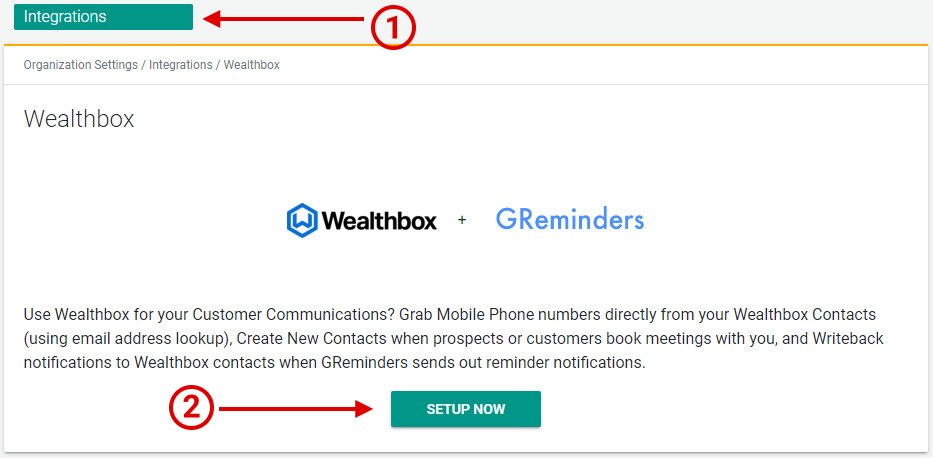 Under Org Settings, choose Integrations. Scroll down to Wealthbox and select Setup. Then click Setup Now and enter your Wealthbox credentials.
Invited Users in your organization will be prompted to connect their Wealthbox upon initial setup: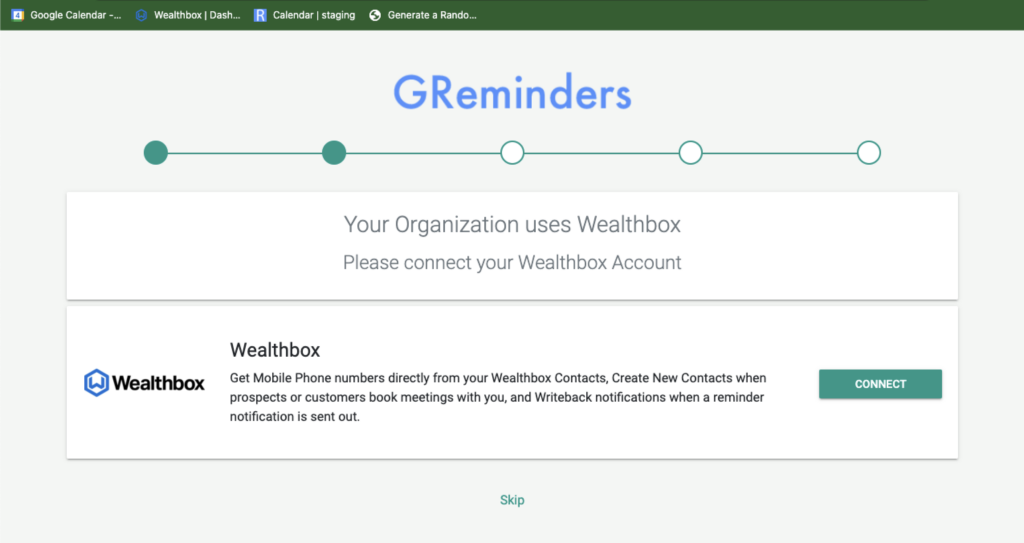 If this step is skipped, they can always add their account under Connected Services: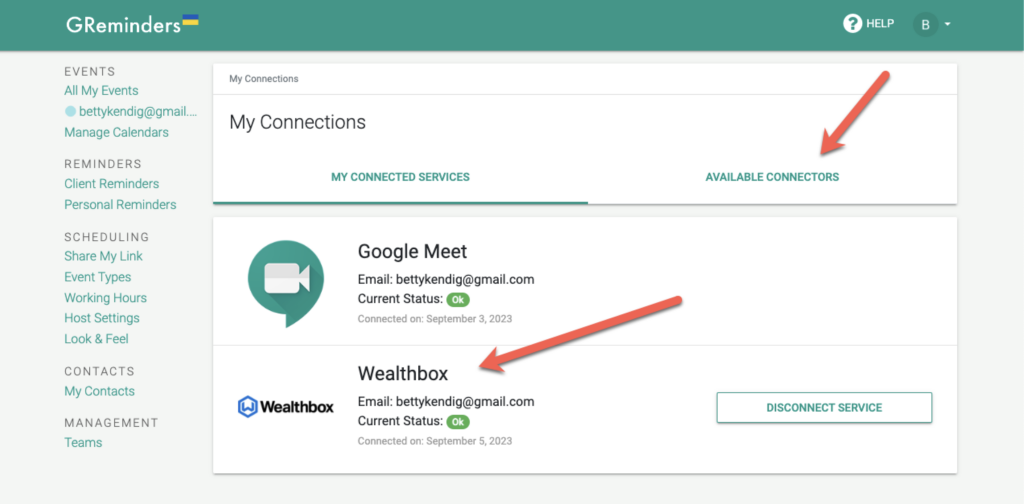 Setup Options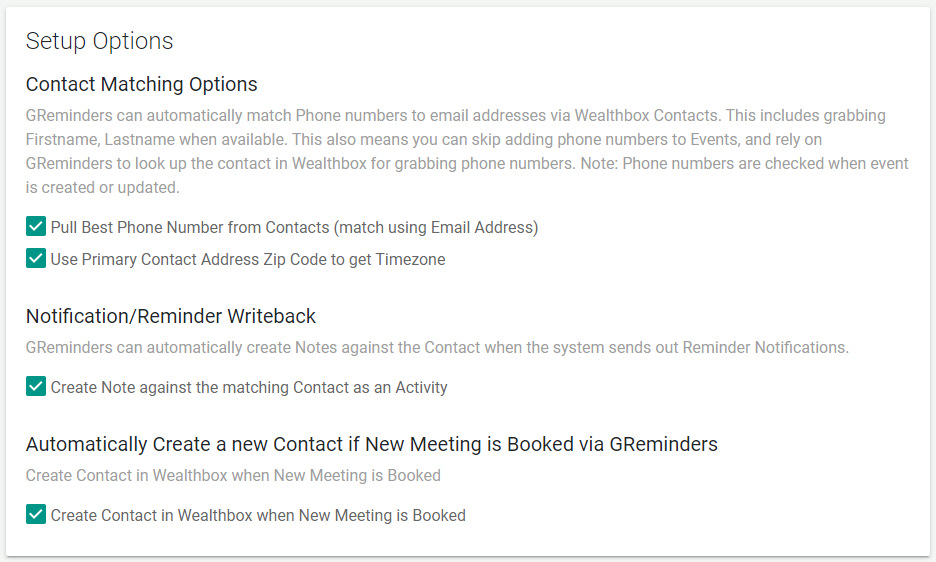 Now you're ready to select the options you would like to use with the GReminders and Wealthbox integration.
Pull Best Phone Number
By default, Pull Best Phone Number from Contacts is selected. This will allow GReminders to search Wealthbox for matching phone numbers and contact names based on the email address of your contact. Here's how it works: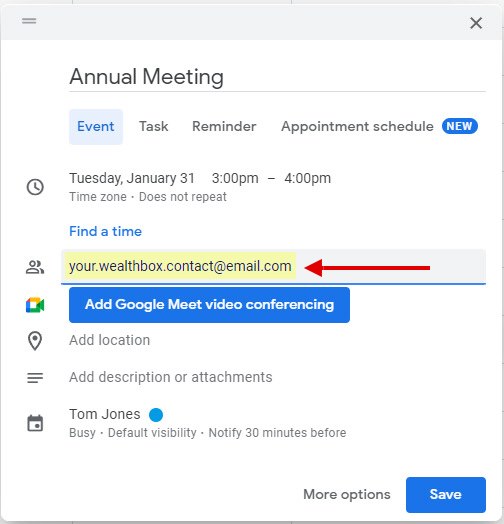 Invite a Wealthbox contact as a guest when creating an event in Google Calendar or Outlook Calendar and GReminders will import the contact's details so we can send personalized SMS, email or phone call reminders.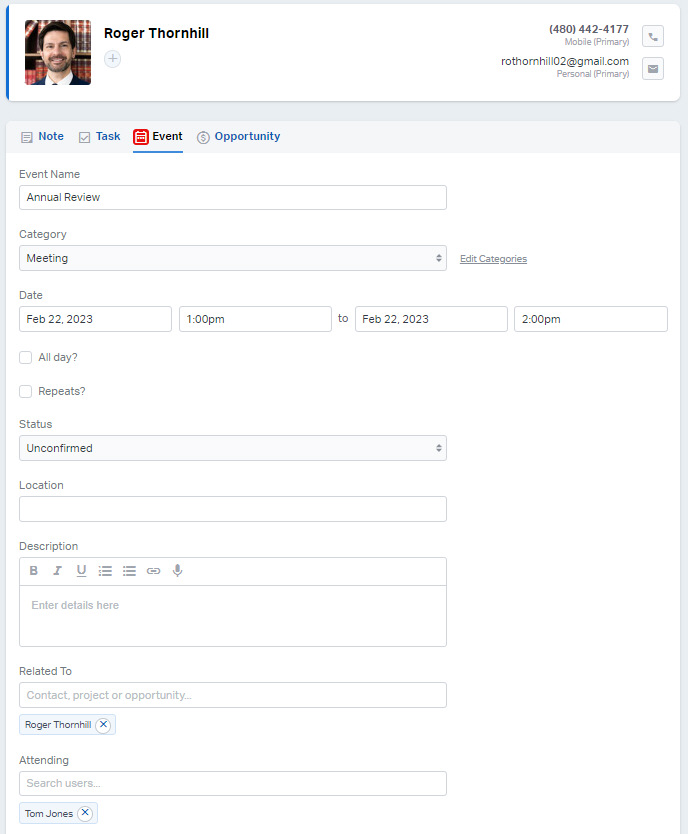 You can also create an event under your Wealthbox contact and once saved, the event details and contact information will be imported into GReminders, ready to trigger appointment reminders.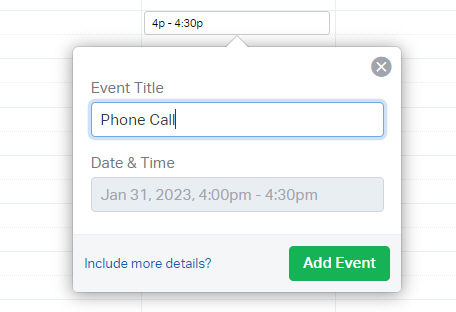 Or create an event directly onto the calendar in Wealthbox. Include more details and link your contact using the "Related to" field and you're all set.
Use Primary Contact Address Zip Code to get Timezone
Also checked by default is, Use Primary Contact Address Zip Code to get Timezone. Our system will check your Wealthbox contact record for a "Mailing Address". We then determine if the Mailing Address is in a different Time Zone than your user account and send reminders to your contacts in their local time. There is additional information about this option here.
Create Note against matching Contact

When selected, reminders sent by GReminders will be written back to Wealthbox as a note (above). If your contact replies to your reminder with Yes, a checkmark will appear next to the title of your event. You can also setup GReminders to send you notifications by email or SMS that include booking notifications, confirmations, reschedule notifications, cancelations and other replies.
Create Contact in Wealthbox when New Meeting is Booked
GReminders allows your clients and prospective clients to schedule themselves using online automated scheduling.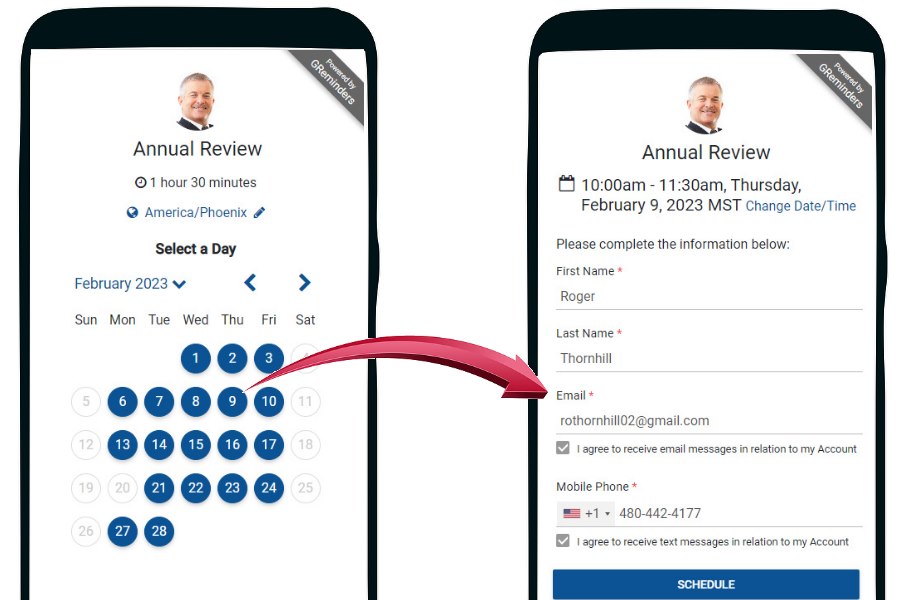 If a prospective client who is not currently in your Wealthbox CRM schedules with you, a new contact record will be created in Wealthbox. You can learn more about automated scheduling here.
Get Started Now
Ready to get started? Just click HERE to schedule a Demo or Start Your Free Trial.
Watch a recorded webinar on our Weathbox integration, hosted by Wealthbox here.
If you have any questions, reach out to us here.