Google Voice is an awesome service. It allows you to be highly portable and mobile. That means no matter what device (mobile, iOS, Android, Web, Laptop, Desktop, etc…) you are on you can send/receive phone calls and send/receive text/sms. Calls will can automatically forward to your existing Mobile Number and Text/SMSs will be emailed to you should you not be on a device that has Google Voice installed.
You can of course use this Google Voice Phone Number to receive replies to Google Calendar SMS/Text Reminders.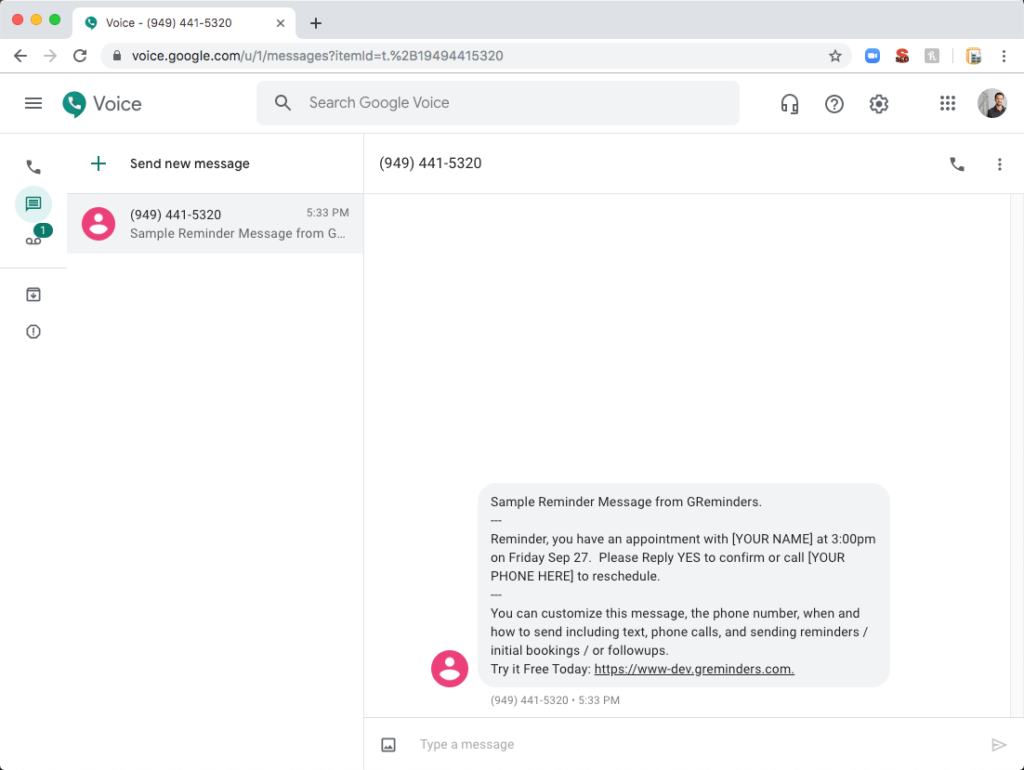 Pricing for Google Voice is between Free and $20/user/month. Free for Personal use, $10-30/user/month for Business Users.
We highly encourage you to check out Google Voice. It works nicely with GReminders.