If you are an Office 365 Outlook Calendar user and do not see your other Calendars here is what you need to do.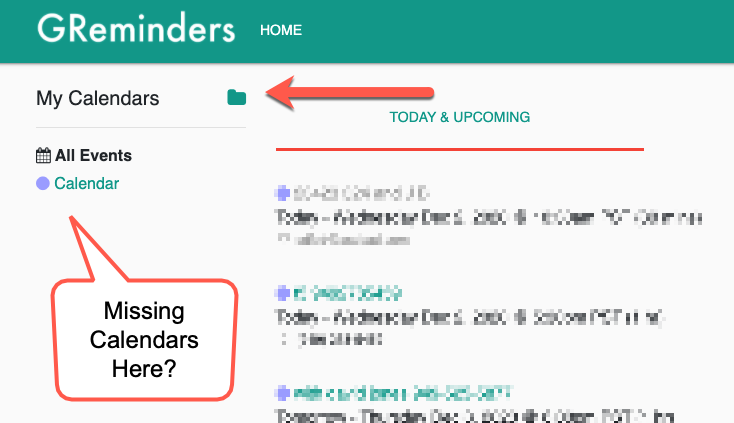 Normally you would go to Folder icon where you manage/add Calendars GReminders has access to: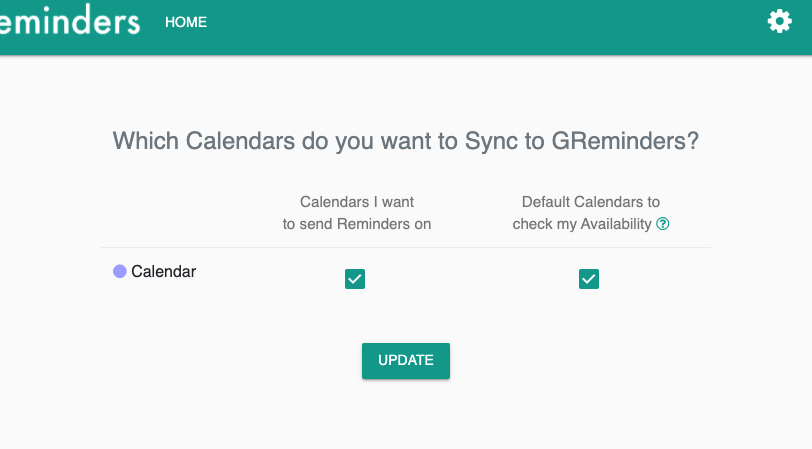 Perhaps you are expecting to see more calendars that you should have access to. If so, try this:
Login from your Web Browser to your Office 365 Outlook Calendar. Do this from Microsoft Edge Browser (on Windows) or Safari (on Mac). Go to https://www.office365.com and login, then navigate to Outlook and then the Calendar. You should end up at a web address that looks like this: https://outlook.office.com/calendar/view/month
From here, go to Add Calendar and Add from the Directory of Calendars, find the Room/Shared Calendars and add them, like so: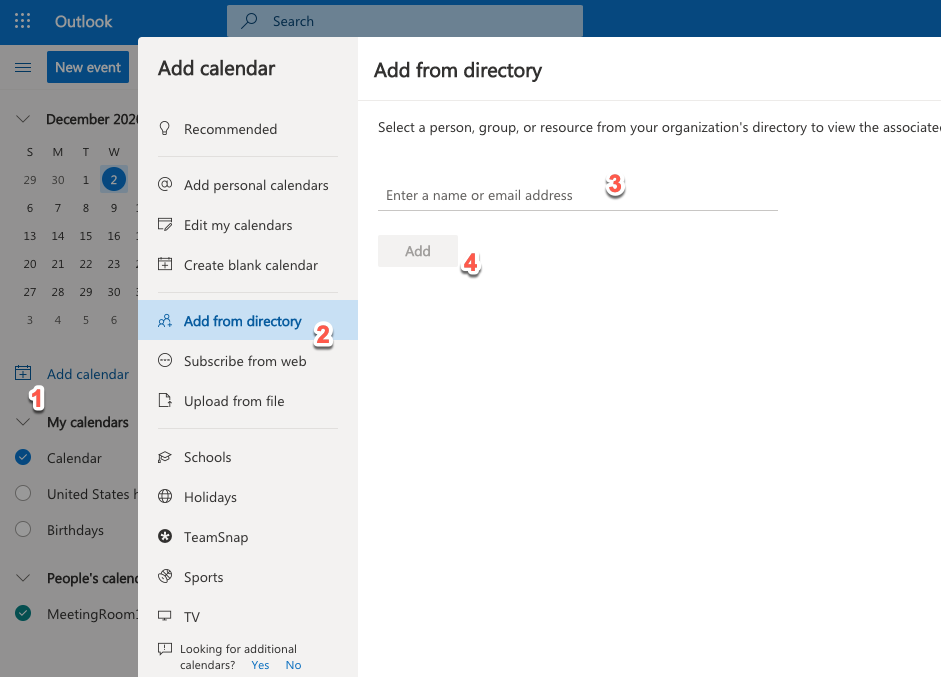 Afterward, in Outlook you should see them in "Other Calendars" like so: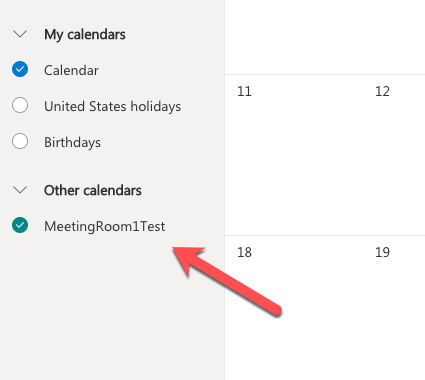 When you go back to the GReminders Manage Calendar screen you should now see the extra Calendar(s) like so: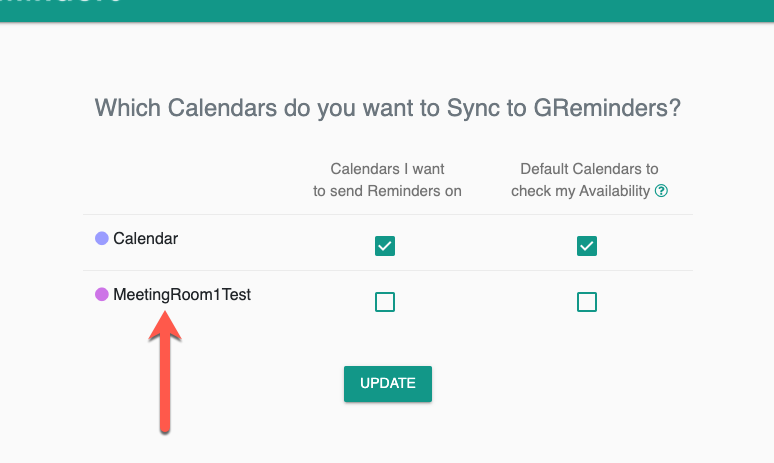 From here you can add them to your Calendars for Reminders or Availability and use them like normal.
Still not Working?
Make sure the User's calendar that you have access to you can View All Details OR Can Edit. The User who owns the calendar should specifically share the calendar with you. On THEIR Outlook Calendar they should: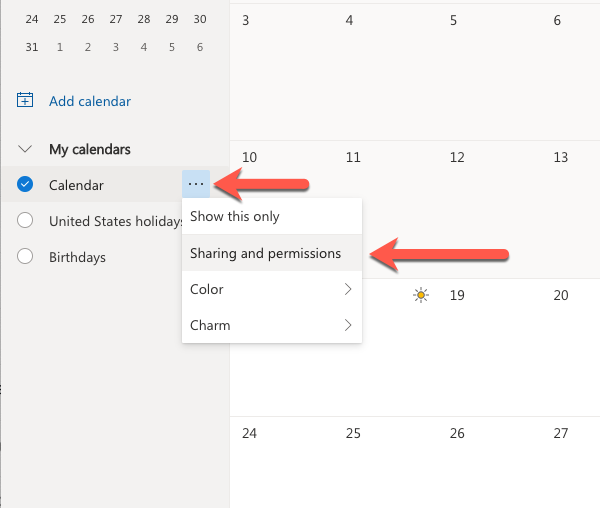 Then grant you (in this case Michael Scott) access to your calendar: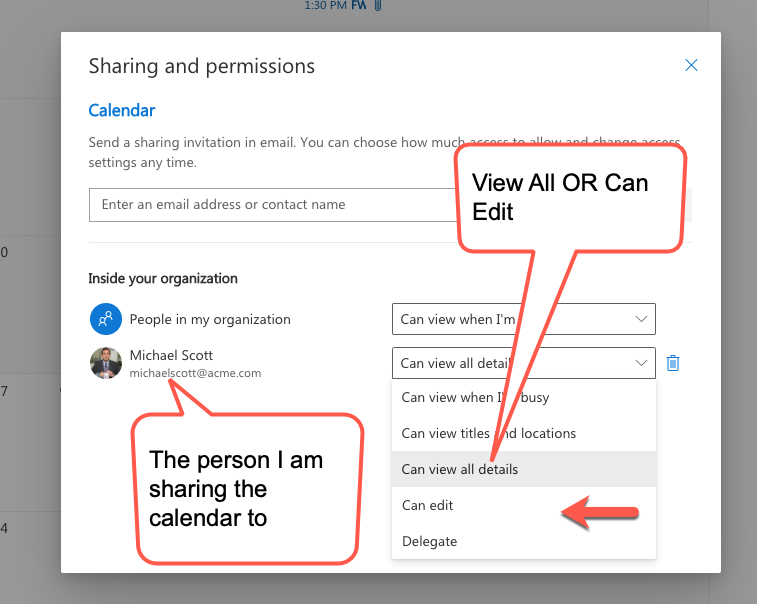 Go Back to GReminders Manager Calendar screen and with any luck you should see the Calendar.
Still not Working?
In the screen above, REMOVE the share, wait 30 seconds, and READD the share. Sometimes it takes Microsoft a few minutes for this all to sync properly, and removing and adding of the share is necessary.
Note: If you have do not have full permissions (or read only access) to these calendars, writeback and public scheduling or rescheduling may not be possible. But Reminders and Followup notifications should work just as normal.
If you still have problems or issues please contact [email protected]
Happy Scheduling!