If you use GReminders for Online Scheduling, you may have encountered cases where you want to limit your Online Bookings to X number per day.
Now you can.
Go to your Event Type (create a new one or edit an existing one) and you will see "Max # of Events per Day for this Event Type"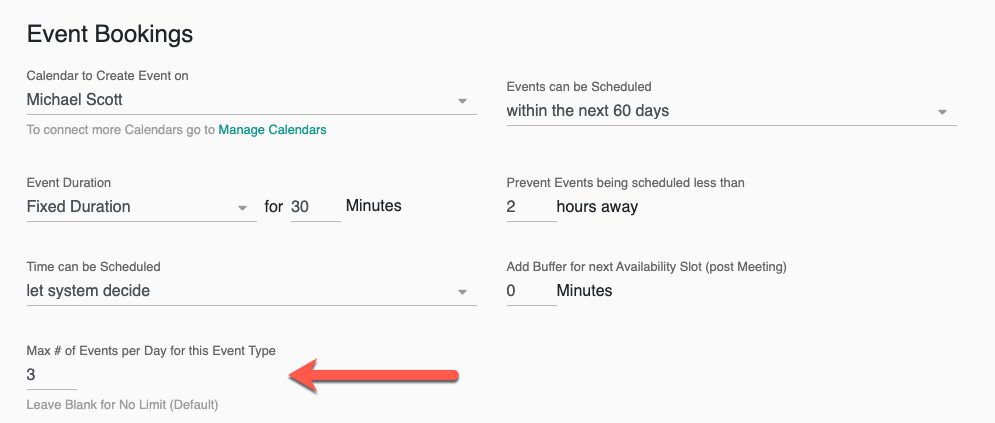 By default, this will be empty which means no limit. But if you want to limit certain event types to only be booked up to say 3 times per day, you should use this setting.
Simply enter the number here and once 3 slots (in this case) are booked, the entire day will be unavailable for that Event Type.
Any questions? Send email to [email protected]
Happy Scheduling!