When you create Appointments on your Google or Outlook Calendar, do you use your Contacts to try to match names or email addresses with Mobile Phone Numbers?
It's an easy way to connect people you do business with on a regular basis with Appointments so that you can send them SMS or Phone Call Reminders for appointments.
Read more about the standard Contact to Appointment Matching here.
But what if you have Multiple Users on GReminders with different Calendars, but Contacts are managed by a "Central Office"?
Introducing Global Contact Matching across your Organization.
You can now pool contacts across users (or for a single user) and apply those contacts to Others in your Organization.
To enable this simply go to Admin > Advanced and check the "Pool all Enabled Contacts from Users for Contact matching" box like so: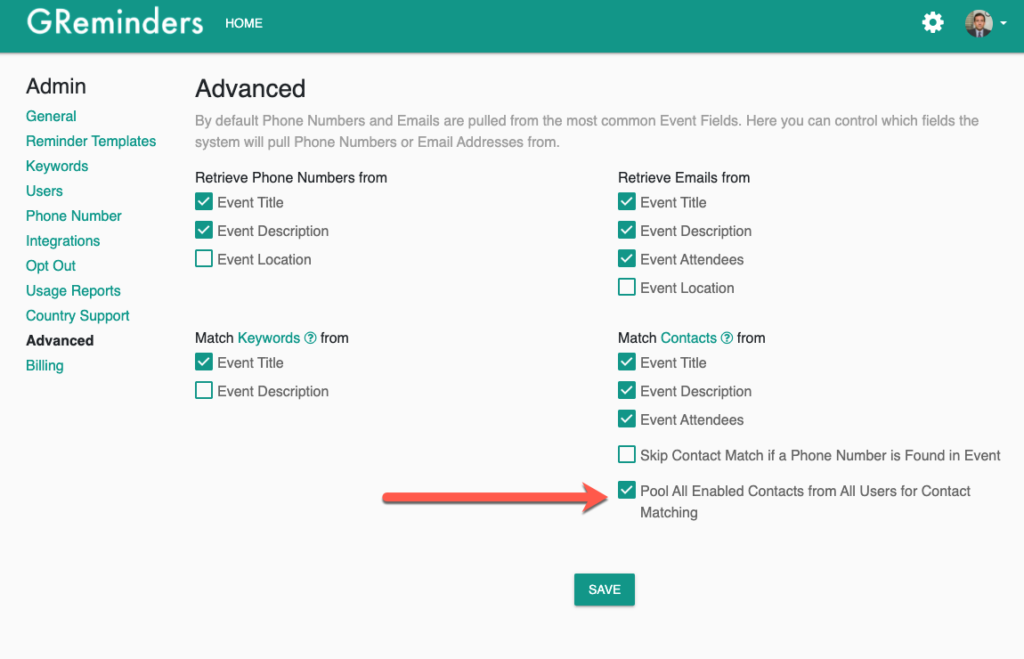 This will automatically take all Users in your GReminders Organization who have Contact matching enabled and match them across ALL of your GReminders Users Appointments.
That's It!
Happy Scheduling!