Do you manage Contacts via Google Contacts or Outlook Contacts?
If so GReminders can now automatically match up Contacts to Calendar Appointments and Meetings.
Once the setting is enabled it will automatically match up Contact Phone Numbers and/or Email addresses with Events based on Full Name Keyword matching OR email address matching.
For example, let's say we have a meeting on my calendar that looks like this: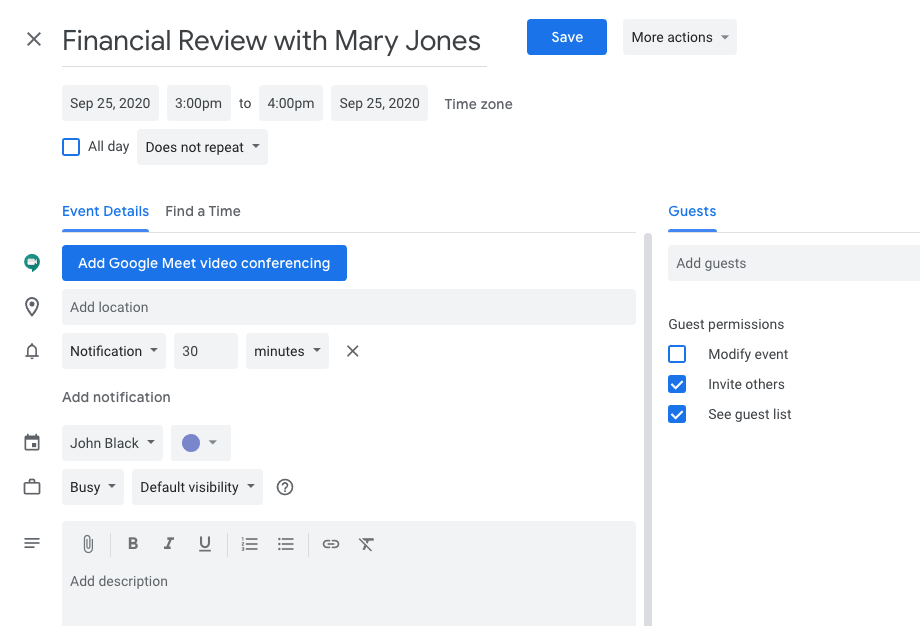 We havent added a phone number, nor have we invited the participant. Its just a very simple Event with a basic title of "Financial Review with Mary Jones".
Assuming you have Mary Jones as a contact in your Contacts like so: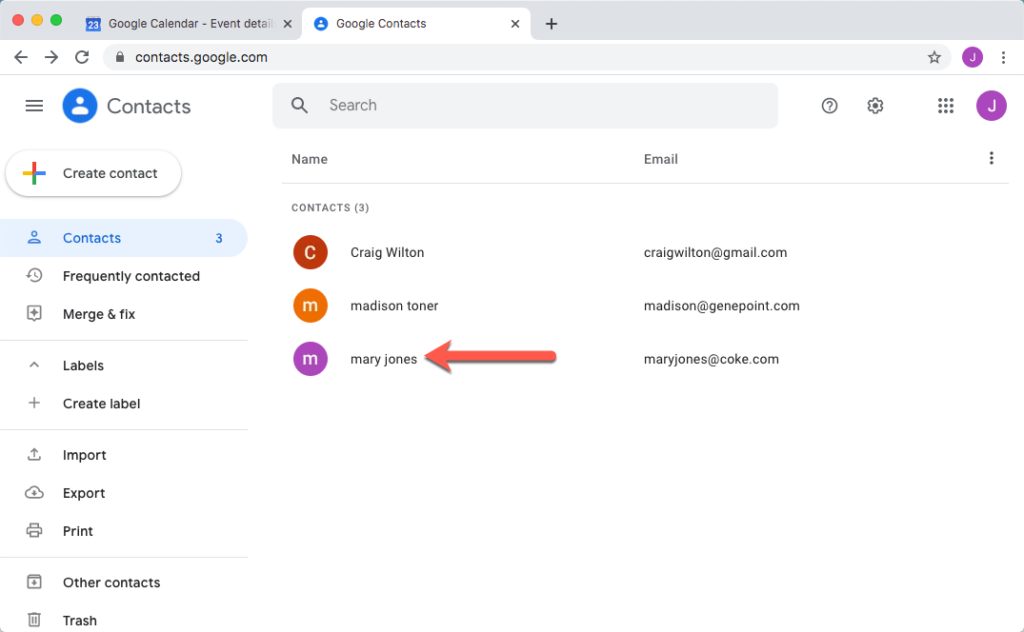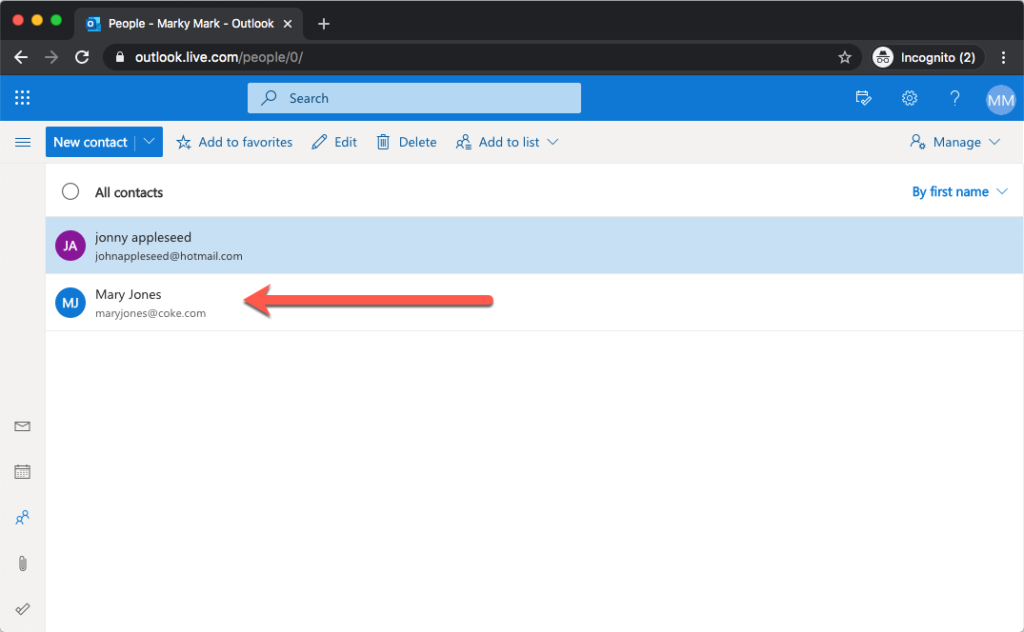 GReminders will automatically match "Mary Jones" with your contact of Mary Jones, and assuming you have a Phone Number or Email address linked to this person in your Contacts, GReminders will associate this contact information with the Event. Meaning that your SMS or Text Reminders or Email Reminders will automatically fire to the right people, WITHOUT manually adding phone numbers to events.
Here is what it now looks like in GReminders after the match:

Simple as that.
---
How to enable this feature:
1) You must be using Google Contacts or Outlook / Microsoft Office 365 Contacts.
For Google users go here: https://contacts.google.com/
For Outlook users go here: https://outlook.live.com/people/0/
For Office 365 users go here: https://outlook.office.com/people/
2) In GReminders go to My Contacts and Enable Contact Matching.

That's It!
Update: If you want to match these Contacts to other GReminder Users within your Organization, use Global Contact Matching.
If you are looking for other Contact Integrations with other systems like CRM and others, please contact us at [email protected]. We always want to hear from you on how to make the system better.
Happy Scheduling!