When scheduling appointments on the Redtail Calendar using GReminders automated scheduling, or creating events directly on your Redtail calendar, an Activity Type is assigned for each event. GReminders direct integration with Redtail can read Activity Types and not only determine scheduling availability, but trigger specific reminders based on Activity Types. Learn more about using Redtail activity types in GReminders here.
If you use Redtail Categories in conjunction with Activity Types, you can create Automations in Redtail to assign a category based on an Activity Type.
Let's take a look at the steps:
Login to Redtail and click your name at the top, right. Select Manage Your Account: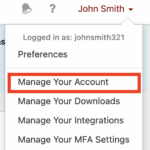 Find the Manage Templates Area and click Automation Templates:
Click Add to create a new Automation:
Setting up Automation Templates involves four tabs: On This Event, Do This Action, If All Conditions True and If Any Conditions True.
On the "On this Event" tab, provide your Automation Name, the Trigger Event and a Description of the Automation.
Automation Name: Assign Category Based on Activity Type 
Trigger Event: Activity Added
Description: This Automation Assigns a Category based on an Activity Type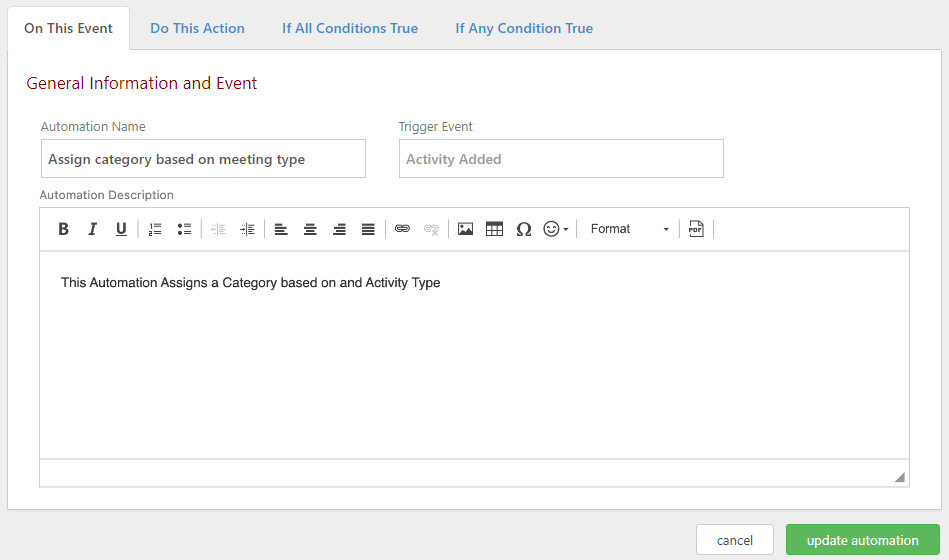 Your next step is to Assign the Category on the "Do This Action" Tab
Action Type = Set Field
Action Item = Activity Category
Item Value = Category that matches your Activity Type

Next, set your condition on the "If All Conditions True" tab:
Condition Item = Activity Type
Operand = Equal To
Item Value = The Activity Type that matches your Category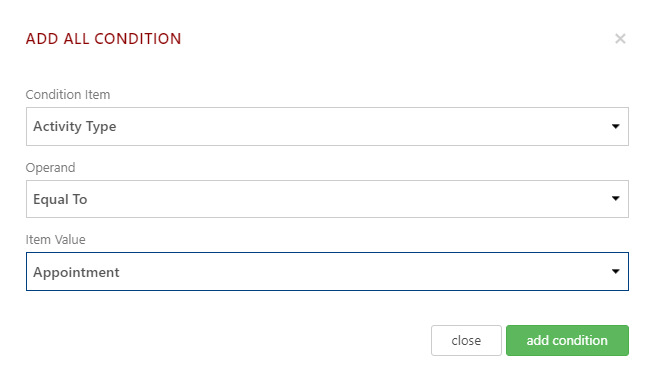 After clicking 'Add Condition', click Create Automation to save it.
You will now see it in the list:

Now, when you assign a meeting type (Redtail Activity Type) to an Event Type in GReminders, you will automatically assign the Category in Redtail:
Conclusion
GReminders' direct integration with Redtail allows the user to automatically assign an activity type and category in Redtail. Using these fields, the user has complete control over online automated scheduling and reminders.
We build our software for our users!
If you have any questions, reach out to us here. To start your free trial of GReminders, click on the Try it Free Today button below and set up a trial account using a username and password.
Happy Scheduling!