Customize your Appointment Scheduling Screens with your Company Color Scheme.
Simply navigate to "My Link" and you can edit the background, button and link colors.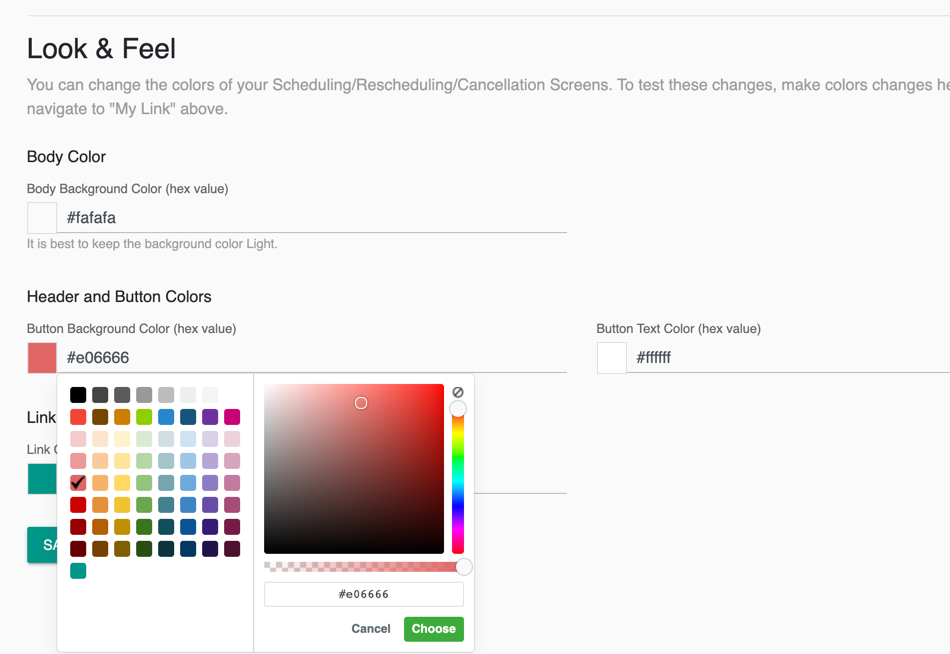 Select your colors from the wheel or enter your "HEX" Color codes.
To view your changes, go to "My Link" or navigate to any of your public event type pages.
We recommend sticking to light and neutral background colors, and dark buttons with white or light text.
You should try to match your website style.
Remember you can also embed these pages into your own Website.
If you have questions or need to speak with one of our Customer Success Reps, please contact [email protected]
Happy Scheduling!