GReminders is a SMS Appointment Reminder system that sends Appointment Reminders to Clients and Customers.
By default, GReminders will send SMS/Text reminders to all events on your calendar (so long as you have a Phone number in your Event) or Email Reminders (if you have email addresses).
If you only want to send a reminder if YOU are the organizer you simply need to go to Admin > General and set the Option "Only Send Customer Reminders where Event Owner is the Organizer"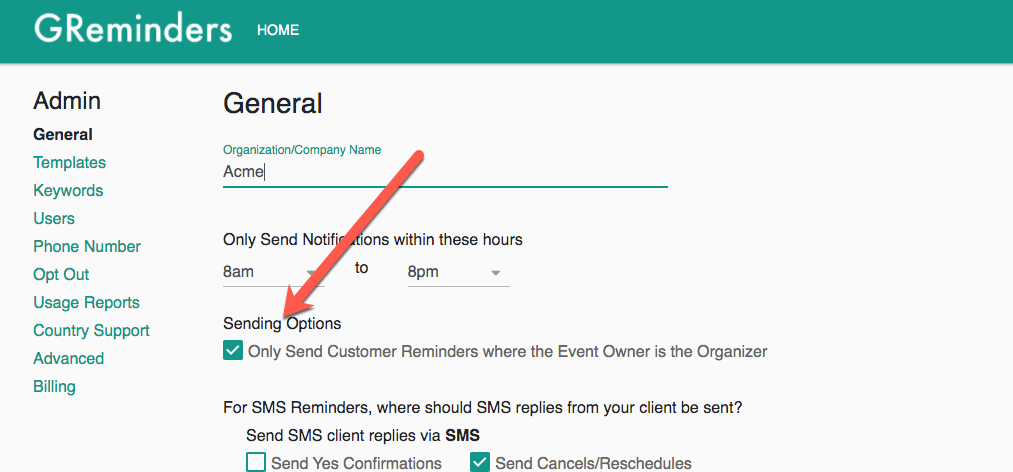 The system will only send reminders for the Events where the User (you) is the Organizer (Owner).
Thats It. Happy Remindering.
Any questions? Contact support@greminders.com