GReminders solves for Client Appointment Reminders via Phone, SMS, and Email. But often you want to remind yourself about a Meeting or Appointment.
There are many ways to get notified of Events.
for Google Calendar Users:
The out-of-the-box notification for Google Calendar Users is App-based Notifications. Google removed the SMS Notification feature in January 2019 in favor of these app-based notifications. You can get notified on your Desktop or Mobile Device. These use "push notifications" from Windows, Mac OS, iOS (iPhone), or Android.
To set these up go to your Google Calendar Settings (click on the Cog Wheel once you are in Google Calendar) and make sure you have Desktop Notifications enabled: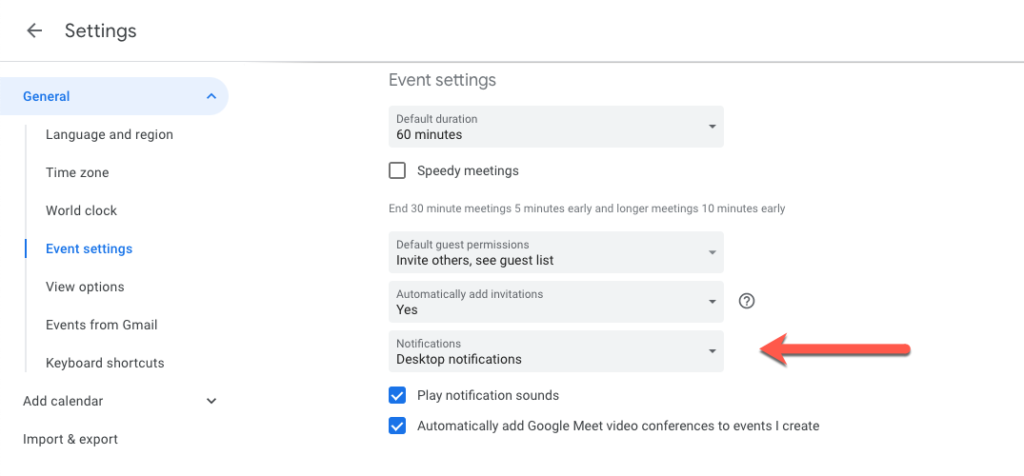 Then go to each of your Calendars in Google Calendar and setup default notifications: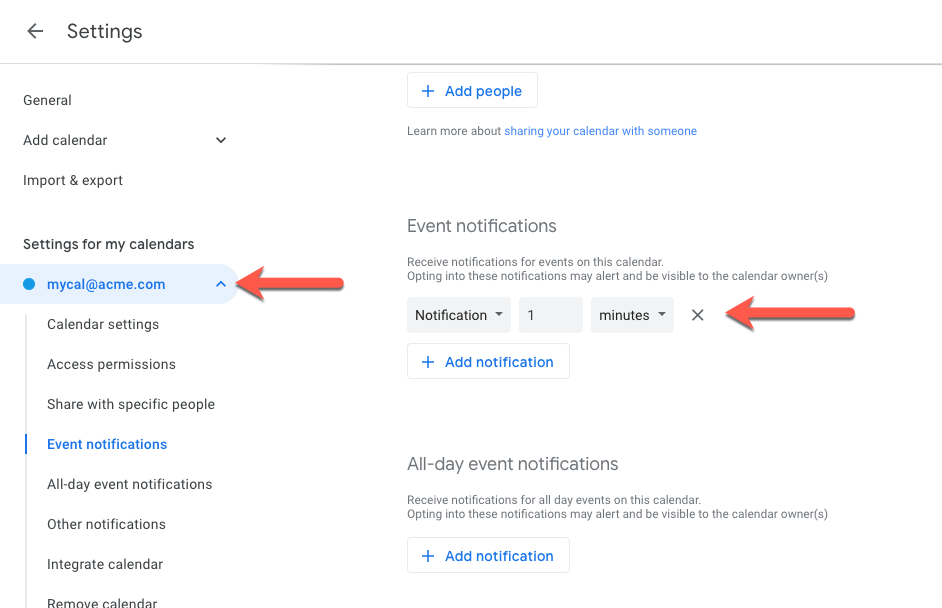 You can setup your Events to notify you multiple times and prior to any Meetings. When you have Meetings, those notifications will automatically pop-up on your Desktop like so: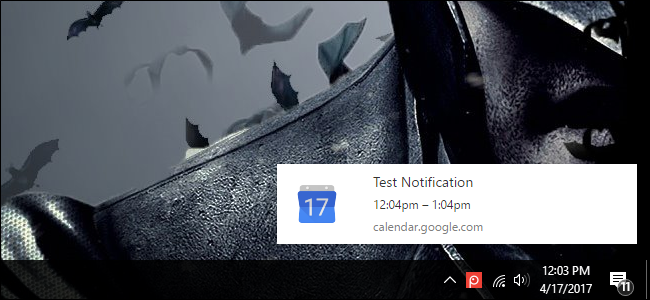 or if you install the Google Calendar App (Android / iPhone) on your Mobile Phone like so: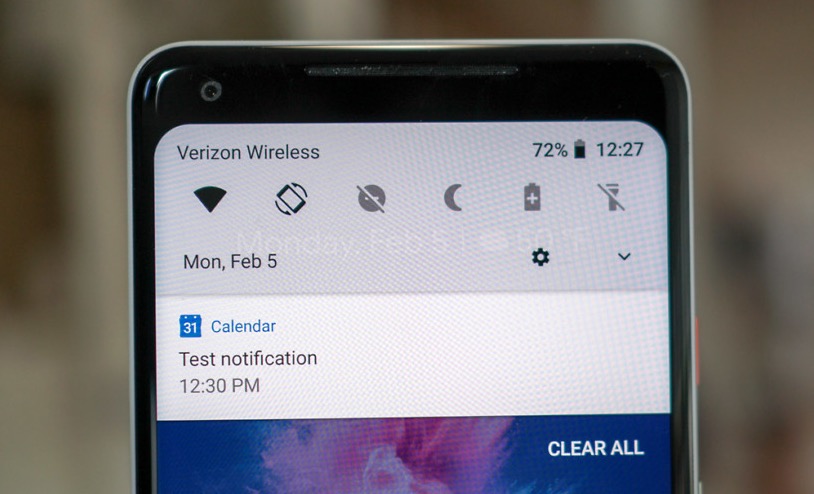 This works pretty well.
But for those who miss the SMS Notification, GReminders can help. Read more below.
for Outlook / Office 365 Users
Like Google, Microsoft has also discontinued SMS Notifications in Outlook. They also are pushing in app / desktop notifications.
To enable these desktop notifications, navigate to your Outlook Calendar, and click on the Cog Wheel icon. Enable Desktop Notifications.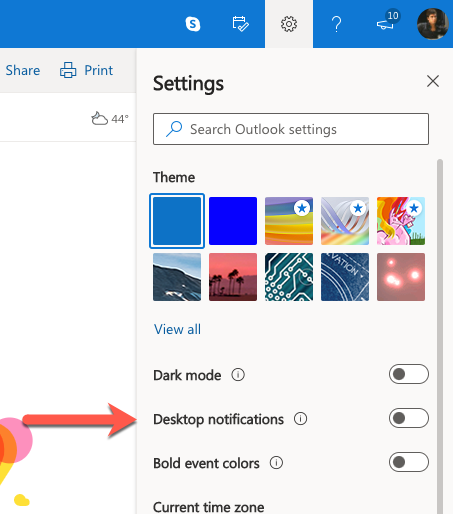 Then prior to a meeting you will see something like this on the bottom right corner of your desktop:

You can do the same on your Mobile Device (Android / iPhone) if you have Outlook App installed on your Smart Phone.
Still Want Personal SMS Notifications? We've got you Covered.
GReminders now allows you to send yourself SMS Notifications. To enable these simply signup for GReminders, select the Calendars you want to send reminders on and setup the notification times.
To do this, choose "Personal Reminders" from the menu: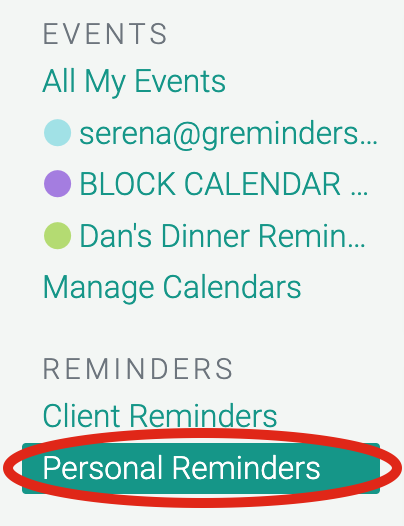 and click "New Personal Reminder":

Choose a time period before the event start to send the reminder: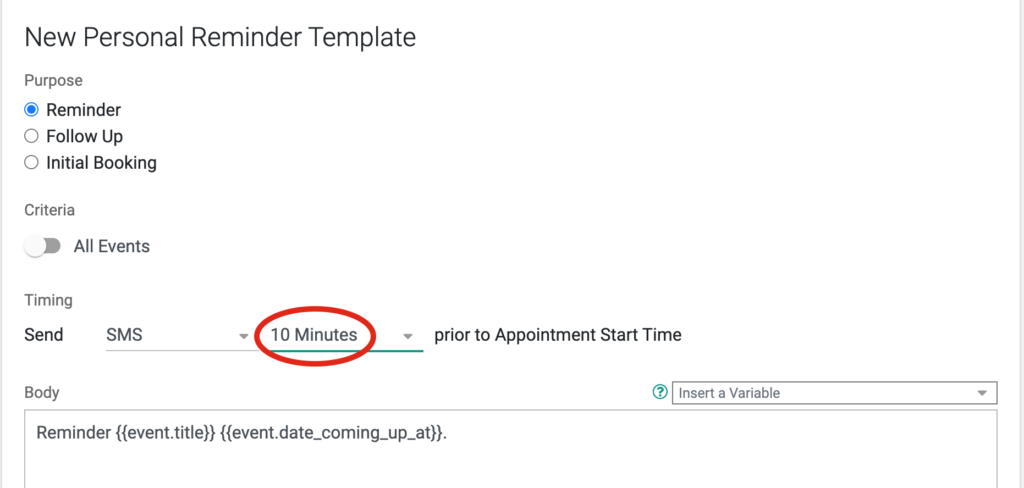 Save your template and you're all set. You will receive SMS or Email Reminders to your Mobile Phone or Email at those times, like this: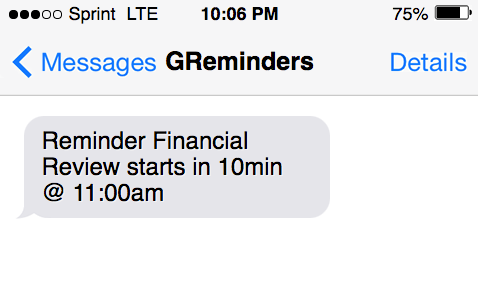 Super simple. And you can set up as many reminders as you need.
That's it.
Have questions? Our staff is here to help. Email to [email protected].
Happy Scheduling!