GReminders is great for One on One online scheduling, but what if you want to schedule a One to Many Event, such as a Class, Training, Webinar or other Group Event?
Introducing Group Events in GReminders
Group Events work similarly to One on One Event Types, but allow for multiple people to schedule the same time slot.
You pick how many people you want to allow into your class or session. To enable Group Events, simply go to Event Types and create a new Event Type. Select Group Event from the selection: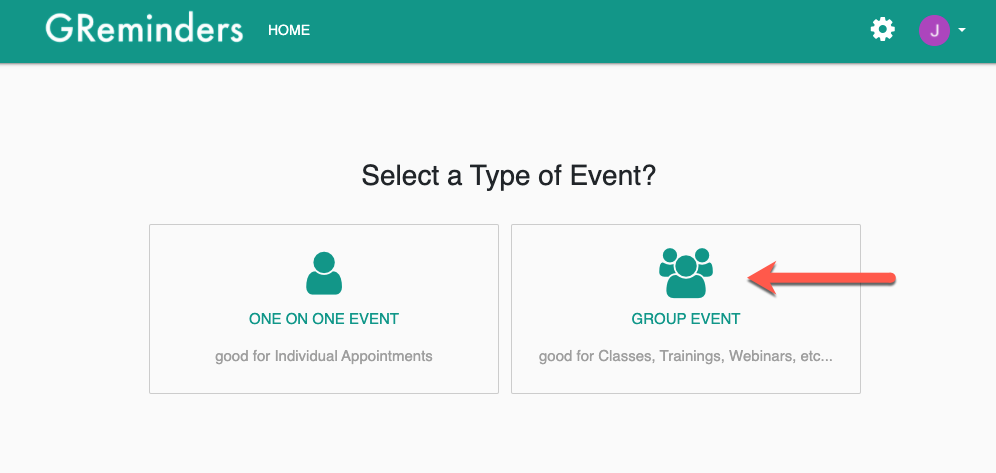 Then make sure you enter the normal Event Type information (Name, Description, Location such as Zoom, Microsoft Teams, etc… or physical location) and select how many Attendees you want to allow in: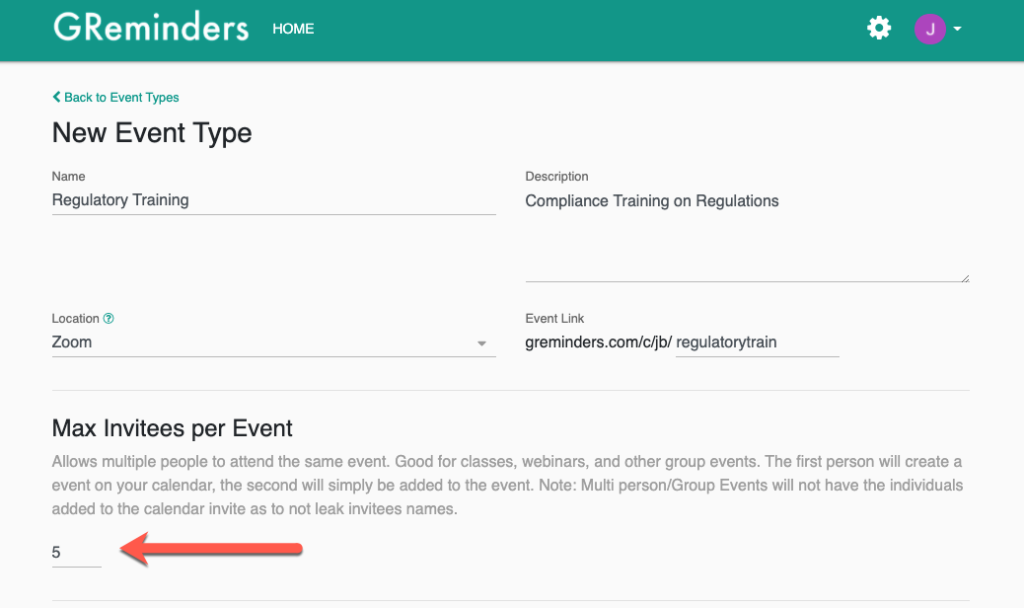 As always you can ask custom questions when your attendees register, etc…
Then simply save and share the Event Type URL with your audience. Their experience will look something like: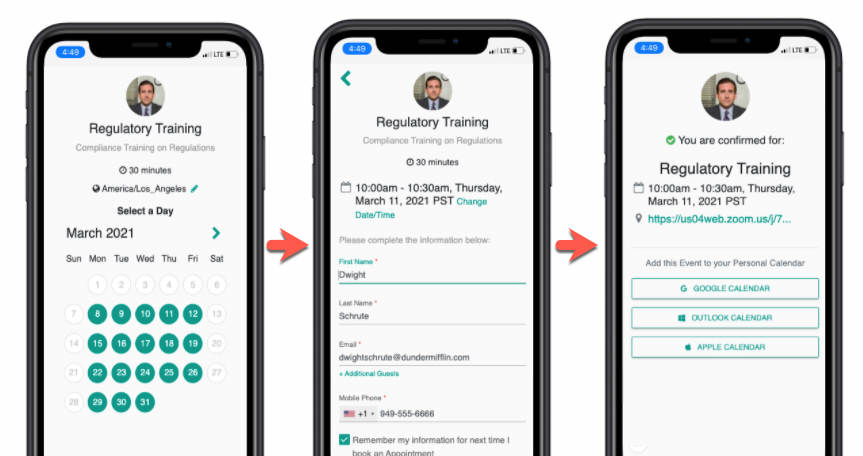 The first attendee who books an event will create the Event on your Calendar. The second attendee (up to your max attendees) will simply be added to that Event. Once your class or group event is full, it will become unavailable on your Calendar.
Your Attendee will also receive an email notification with a link to add this to their calendar like so: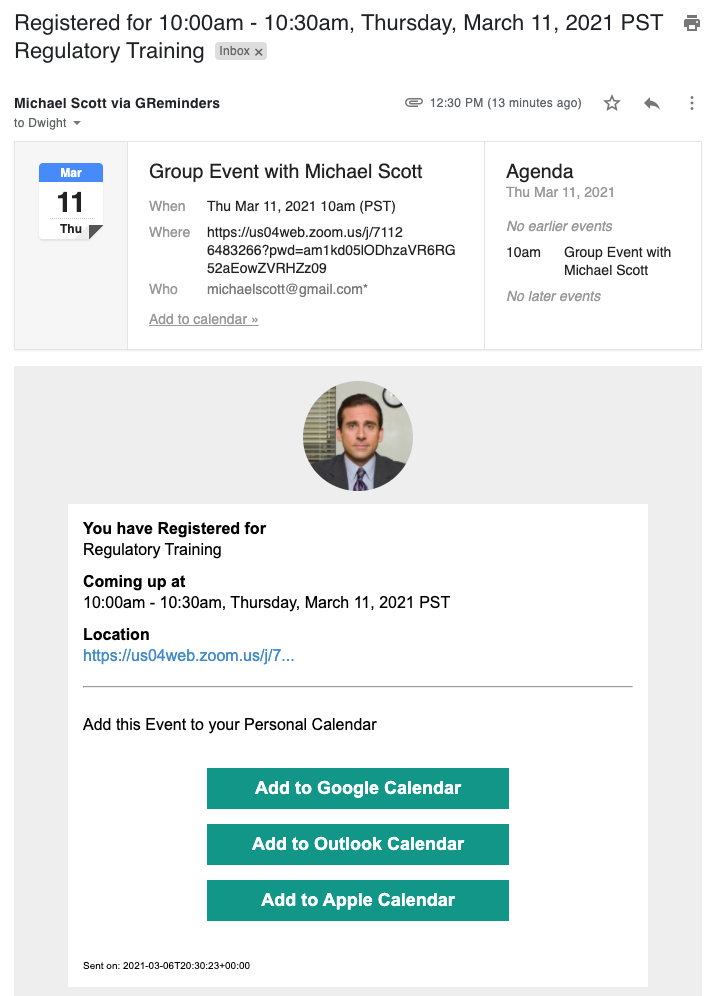 You can set your availability for this Event on your Event Type. Of course the system will respect any other events on your calendar and automatically mark these times as unavailable.
Note: If you want to only show specific meeting times on your calendar (for example I only want this Group event on Tuesday at 9a, 11a, and 1p, and Wed at 9a, and 2pm), the best thing to do is set your availability based on the weekdays, then block out the other times on your calendar with a dummy "Block" event. You may even want to use a different Calendar (you can create many extra calendars via Google or Microsoft Outlook)
Your event on your Calendar (Google Calendar in this case) will look something like this: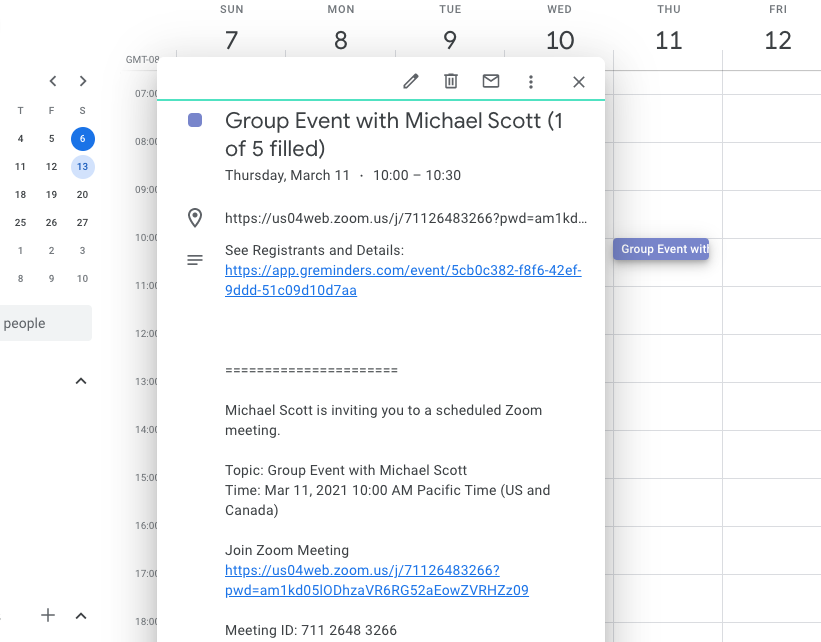 Now when you navigate to your event in GReminders you will see all the registrants. You can expand each row and see all of your attendees and their answers. Even Export attendees to CSV/Excel.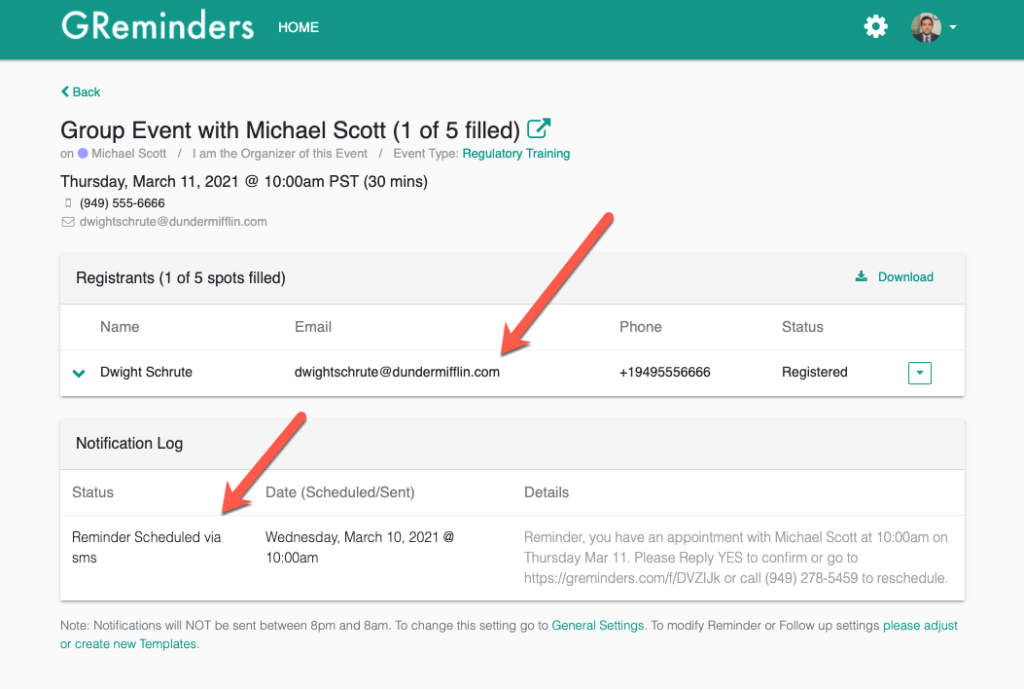 When used in conjunction with Email, SMS or Phone Reminders you will be able to automatically remind your attendees to show up on time and be present.
Any questions? Email to [email protected].
Happy Scheduling!