GReminders allows your clients and customers to book appointments with you directly via your Automated Scheduling / Booking Link.
Each Event Type has its own availability settings, i.e. I am available between 9a-5p on Monday, Thursday, and Friday. But then the system will of course also make sure that there aren't any conflicts with any other appointments, meetings or events, leaving only "available slots" open for bookings.
It's important to note that Events on your Calendar must be marked as BUSY and not FREE, in order for GReminders to block conflicting time.
In Google it looks like this: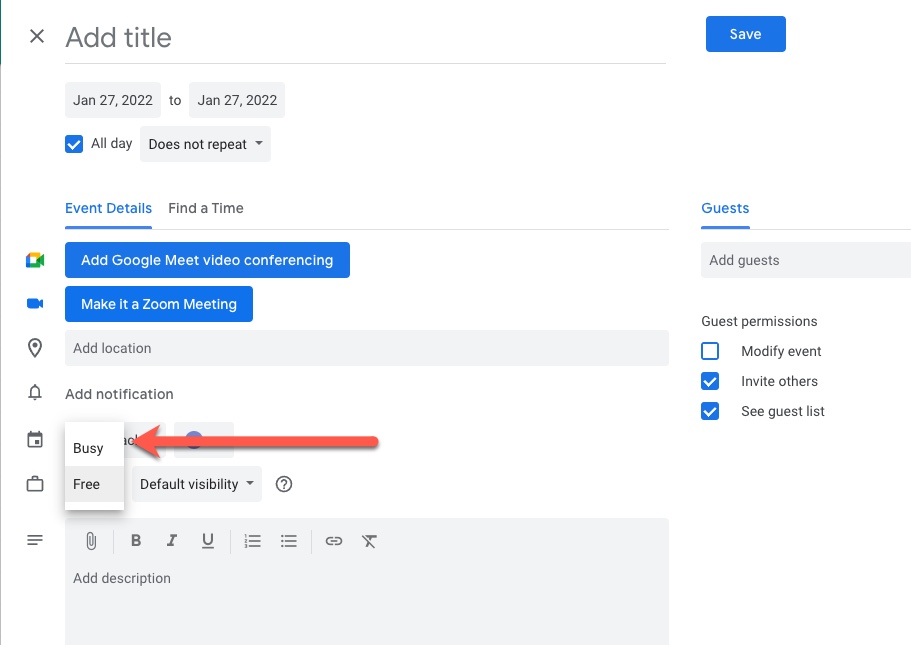 In Outlook it looks like: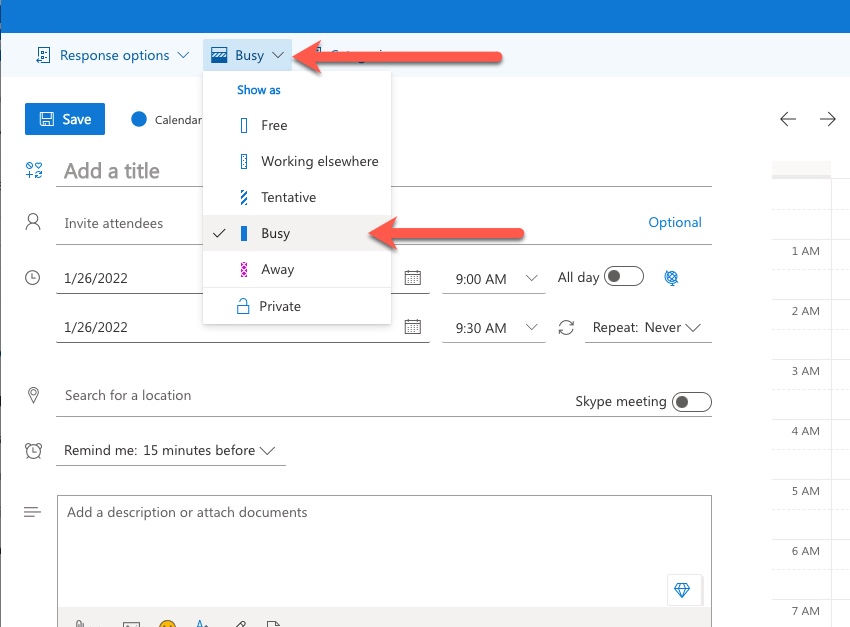 Make sure that any Appointments, Meetings or MULTI Day Events are marked as BUSY IF you are trying to block time.
Any questions? Email to [email protected]
Happy Scheduling!