Let's face it, there are times you're so busy that you forget to remind the people who mean the most to you about your schedule. GReminders can help.
Our intelligent SMS text reminders with advanced criteria can detect when you've scheduled an appointment late in the day and send a reminder to your loved ones, letting them know that you'll be home late.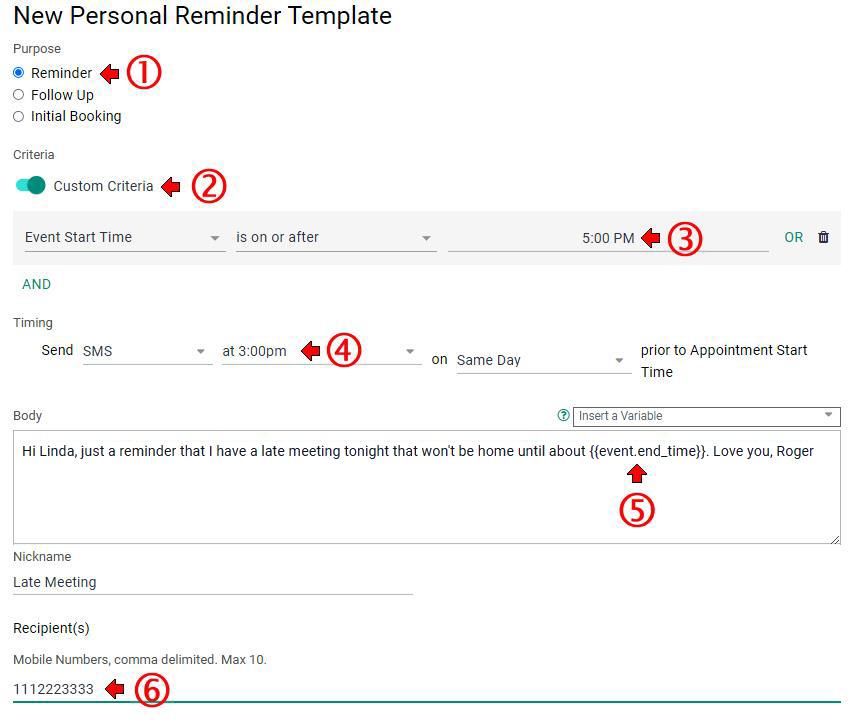 Access Personal Reminders Templates under your profile, then follow these easy steps:
Select Reminder as Purpose
Select Custom Criteria
Include the time that you usually leave work
Indicate a time to send the reminder
Include the event end time variable from the drop-down menu
Include one or more phone numbers of the loved ones you wish to receive the reminder
Now you don't have to panic in the middle of a late meeting when you suddenly remember you forgot to tell someone you would be late.
If you have any questions, reach out to us anytime. Haven't started your free trial of GReminders? Just click the link below and you'll be sending powerful and helpful text reminders 10 minutes from now.
Happy Scheduling!