Any successful business owner knows customer service is more than selling products, facilities, and skills. Just as important is providing a high-quality service.
This involves not merely product/ service delivery but communication and presentation – the customer experience (CX).
And it starts with that first contact with a customer. That first meeting or appointment.
For instance, few businesses can get away with mishandling the scheduling of customer/client meetings, let alone appointments that are their first face-to-face or face-time engagement.
If they do mishandle them, their competitors won't: it's likely their competitors are proficient in online appointment scheduling.
Why Is Appointment Scheduling So Important For Customer Experience?
Right across the globe, companies are aware they need to up their CX game. A recent business professionals survey by Super Office found that for 44% of the 1,900+ respondents, CX was their top priority for the next five years (see chart below).
Embracing digital innovation is critical here. Indeed, adopting smart appointment scheduling tech enables enterprises not just to get a jump on rivals, but help transform their customer service.
For example, one answer to the question of how to manage a call center must be to replace nightmarish scheduling processes with appointment scheduling software. It delivers better, faster results, and improved customer satisfaction.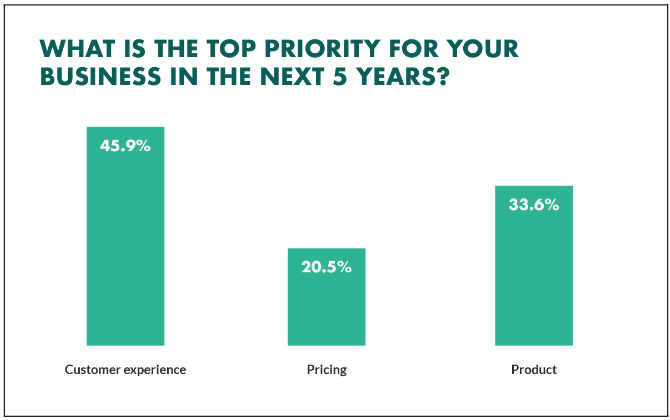 Online-based automated scheduling, therefore, can enhance CX in the following ways:
Easier and Faster for Everyone
It wasn't long ago customers and businesses had to go through a rigmarole to meet or even talk at length.
It involved phoning; leaving a message or calling the number again if the other person wasn't free; agreeing on a time and date for an appointment; and even rescheduling if either side couldn't make the appointment.
Automated scheduling via digital software or an online app is a game-changer – it's quicker, easier, and less stressful.
It merely requires opening a booking page; checking availability; selecting a slot; and booking the date and time. It eliminates all that time lost to phone/ email conversations that could be taken up with more fulfilling tasks.
Automatic Reminders
Moreover, once an appointment is booked, integrated tech ensures both parties receive a notification when the date and time nears. Say, an hour before the appointment.
Prevents appointment no-shows? Sure. Yet, the benefit is more profound than that. The big gain from automated reminders is two-fold.
On the one hand, such reminders remove a laborious task from an employee's schedule – calling/ emailing a customer to remind them of an appointment. Thereby, again, saving precious time and freeing them up to improve CX in other ways.
On the other hand, customers are reminded in a convenient, non-disruptive manner. They're not bombarded with calls/ emails from a business, just to remind them they'll be talking/ meeting in the immediate future.
Plus, they can choose how they'll receive the reminder – via an SMS message or push notification.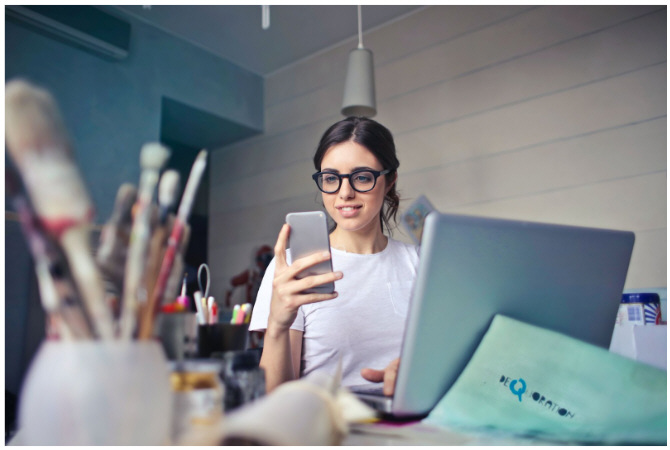 3. Personalized Scheduling Experience
Speaking of allowing customers more freedom to shape how they book appointments – and, by extension, interact – with a company, online scheduling can fit into a wider CX program of positive, personalized engagement.
This is because the software remembers users' data, their previous booked appointments, and their past interactions.
It ensures customers' lives are made easier thanks to auto-fill fields and, thus, their opinion of both a company's competence and its appreciation of them increases.
4. More Flexibility
Of course, as more OnlyDomains online companies launch and more flexible working practices become the norm, it's important to accommodate more flexible services.
A good example is enabling clients to book appointments whenever and wherever they want to. And online scheduling facilitates this, thanks to its innate flexibility.
Any current or prospective client can book an appointment with their business contact whenever they want to – in or out of 'business hours' – and wherever they can get an internet connection. That is, via an easy-to-navigate app.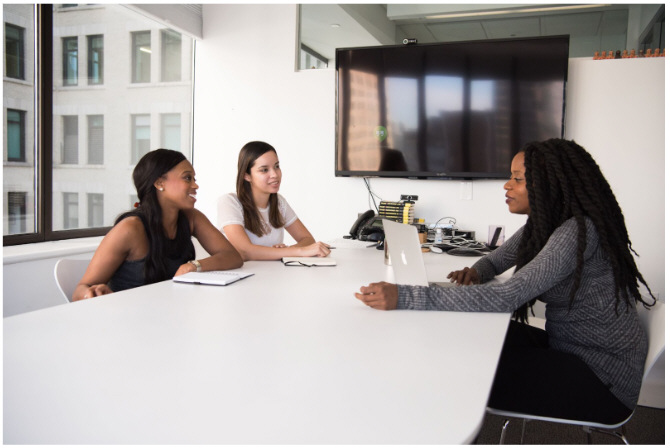 5. Enhanced Data Collection
Finally, online appointment scheduling can also boost a company's data collection, thereby enabling it to enhance CX via feedback-derived data.
Did you know a recent survey found more than three-quarters (76%) of customers expect the businesses they buy products and services from to understand their needs and expectations? Never has it been more important to get customer feedback and learn from its insights.
When customer appointments are booked online, it's easy to fire off an automated email or SMS, containing a link to collect their impressions. Indeed, they'll welcome the opportunity to share productive feedback.
Final Thoughts: Online Scheduling Benefits Everyone
Today's is an age of digital transformation, which means the onus is on all businesses to recognize and embrace the opportunities it can lend their CX.
Harnessing digital appointment scheduling may be just one example but it's an all-important one – little touches, here and there, speak loudly for customers and can make or break the CX.
With its innate capacity to improve the efficiency and speed of making appointments, not to mention its ease-of-use, flexibility, personalization, data collection-potential, and ability to make everyone's life that little bit easier, online appointment scheduling can contribute much when integrated into a business's CX mix.
Try automated scheduling now by clicking on the Try it Free button on this page.